Number 5: Adelaide Casino in Australia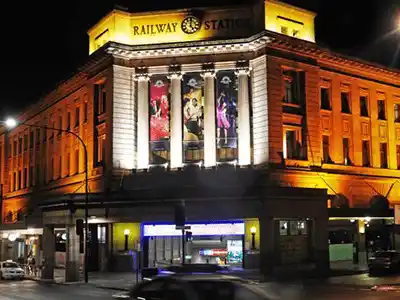 Whoever thought it would be a good idea to design a casino inside an old train station was inspired. The casino, which incidentally is the only casino licensed to operate in the whole of South Australia, sports over 1 000 games for players to indulge in, including 900 machines and 100 varieties of table games. The casino has been listed as a heritage site, and if you view the prestigious architecture on the outside, and the fine furnishings within, you'll see why.
Number 4: Sun City in South Africa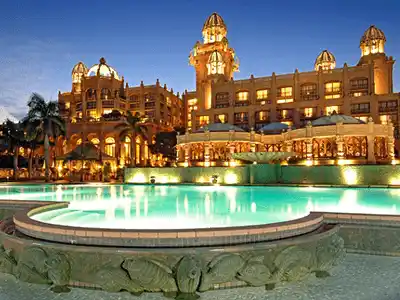 One of the largest casinos South Africa has to offer, Sun City Casino is a haven for players who love to have fun both inside and outside. With four hotels, various pools and restaurants, and two golf courses, it is no wonder that this is a tourist spectacle for anyone visiting South Africa. This South African casino also offers visitors the opportunity to go on game drives, which maybe old hat to us, but for tourists, it is simply spectacular.
Click here to view the list of South African Casino Resorts
Number 3: Casino Baden-Baden in Germany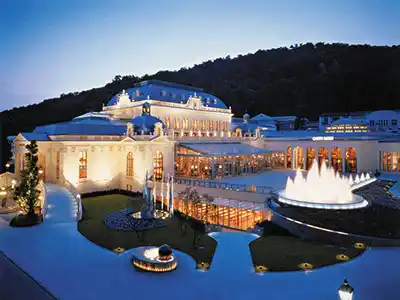 Casino Baden-Baden is more than just a casino on its own. This location away from the big city is situated in the Black Forest and has been around for decades. In fact, it was one of the ideal getaways for Europe's elite during Prussian times, and the famed sex symbol Marlene Dietrich even referred to it as the most beautiful of all the casinos. If you ever have a chance to visit, you'll see why. The casino itself is filled with crystal chandeliers, velvet draperies, and gold-gilded mirrors and frames on the walls. Opulent may not even be a word that is luxurious enough to describe this casino accurately.
Number 2: The Bellagio in Las Vegas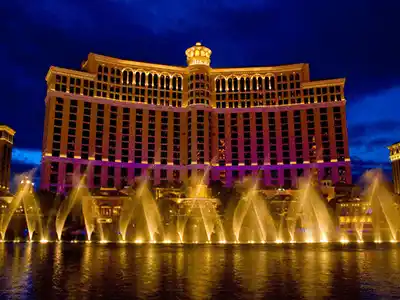 Even if you don't know much about casinos, you must have guessed that one of Las Vegas' casinos would make it to this list. And that casino is the Bellagio, one of the grandest and most modern casinos worldwide. The Bellagio offers guests the opportunity to play and stay with its well-fitted casino and exceptional hotel. Anyone visiting the Bellagio will also be within walking distance of a number of other casinos, theme parks, and movie complexes, which makes this casino an ideal tourist destination.
Number 1: Casino de Monte Carlo, Monaco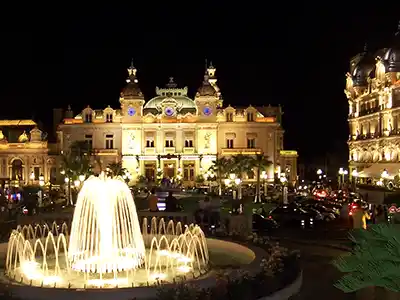 There is so much to say about Monaco's grand Casino de Monte Carlo that a few pages simply would not suffice. Suffice it to say that this complex is one of the most prestigious in the world and has been in existence since the 1850s. With ornate ceilings, crystal chandeliers, and restored fine art from around the world hanging on its walls, this casino is said to have been the saving grace of the House of Grimaldi and is one of the most exclusive in the modern world. If you're going to visit it yourself, be aware that appropriate attire is expected at all times.
About Playcasino.co.za:
Playcasino.co.za is the no1 online gambling guide for South African players. If you're looking for South Africa online casino games with the best free online casino real money with no deposit codes, look no further.
Get in on the action
Sign up now for the latest bonuses, promotions, and new online casinos.
Have You Found What You're Looking for?
Your feedback is paramount!