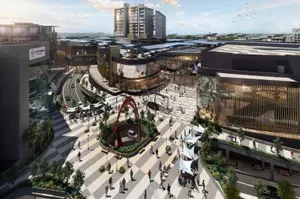 Nairobi, Kenya is set to see the return of one of the most popular brick-and-mortar casinos the city has hosted. Millionaires Casino, part of the internationally recognized, South African-based Millionaires Gaming Africa Group, was once a well-known casino in Kenya. However, in September of 2013, following the tragic terror attack at Westgate Mall in Westlands, it closed its doors to the public. The attack resulted in the death of 71 people and part of the mall collapsed due to a fire that began during the siege. Many businesses, including the Millionaires Casino, were affected by the event.
However, five years later, the Millionaires Club is due to open at a new property, the expansive Two Rivers Mall. It is expected that the reopened casino will generate many new jobs for Kenyans.
The Millionaires Gaming Africa Group's Country Manager, Atilla Torok had this to say about the returning casino: "The Casino returns to quench a thirst that has lasted for five years and specifically for players who want to have a Las Vegas kind of gaming experience, right within East Africa's largest city, Nairobi."
"Millionaires Casino returns with class and sophistication to close a gap that has remained vacant," he added.
The group's objective is to offer local players a "Millionaire's Experience" in the largest casino of East and Central Africa.
The operator says that players will be offered a state-of-the-art gambling facility, with the latest slot and table games with varying rewards and betting limits. The 'millionaire' theme will be carried through the new casino's décor, thanks to black and gold coloring, rich wood interiors, elegant furnishings and bold lighting.
The country's economy will definitely benefit as well. Torok said: "It is a timely comeback since the country's need for job opportunities is growing.
He added that both Kenyans and foreigners are set to benefit from Millionaires Club's excellent customer service offered by internationally trained staff.
"We are back because of customers' non-stop demand," he said. 
About Playcasino.co.za: 
Playcasino.co.za is the no1 guide for online South African casino players. If you're looking for the best no deposit casino in South Africa, make sure to check our selection.