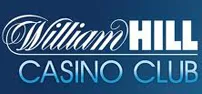 William Hilll, the UK gambling giant which operates multiple platforms in countries all over the world, has announced that its services and products will not be available in a number countries, including South Africa. All in all, William Hill revealed that its operations would stop in 55 different countries as it undergoes a major reorganization of its global brand.
William Hill cited "regulatory reasons" from its pullout from South Africa and other countries such as Morocco and Thailand, as the company wants to avoid the risks coming from operating in areas where legislation is still in the "grey". William Hill continues to seek a strengthening of its products in newly regulated markets such as New Jersey in the United States, and does not want to risk its licenses obtained from gambling authorities in these markets. <!--more-->
According to PokerNews, "the decision seems to be motivated by the uncertainty of some markets and the risk that upcoming changes in different gambling legislation could result in bringing unwanted sanctions to the group for operating against the law."
The announcement essentially means that players from countries noted on William Hill's list would not be able to open new accounts or place wagers on William Hill's sites. The group operates casino, bingo, poker, sports betting and mobile, among other brands.
Besides South Africa, several other African countries are mentioned on the list, including Algeria, Botswana, Central African Republic, Gambia, Malawi and Lesotho.
How will this decision affect William Hill's profitability? Analysts suggest that William Hill's decision won't have much of an impact on the group's revenues, and for all intents and purposes, the decision was more a formal declaration than anything else. While the long list of 55 countries reads like a grand-scale operation, all of them together make up around 1% of William Hill's global revenue – including South Africa. Some of the countries don't even have one registered citizen using William Hill's gambling services.
Other countries on the list include Cambodia, Guinea, Thailand, and Netherland Antilles and Uruguay.
The situation could change and William Hill may seek a return to online gambling sa markets once regulation is established in the country. A bill to oversee the fast-growing industry is long overdue and the South African government is losing out on taxation and licensing fees by delaying the establishment of an internet gambling regime. If you want to learn about the legality of gambling in other African countries, check out our guide.
About Playcasino.co.za: 
Playcasino.co.za is the no1 online gambling guide for South African players. If you're looking for the best online gambling sites South Africa has to offer, you are in the right place.