Best Linux Online Casinos for South African Players!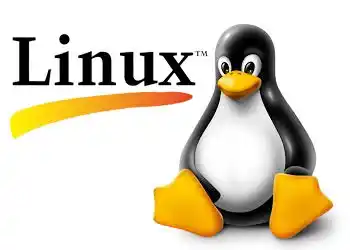 Accessing Linux casinos is a concept that has long been overlooked, since so many people use Windows or Apple Macs. However, growth in the usage of Linux, especially with the introduction of the operating system, Ubuntu, has seen many casino patrons ask, "Can I access online casinos using my Linux computer?" The simple answer is, "Yes". Linux, like Windows, is a form of operating system that allows certain programmes to be run on your computer. However, unlike Windows, this is a free, open source system that requires no payments, no yearly renewal fees and no need to spend big bucks on updates.
When you use Linux for gambling online using real money you will have no problems. The sites are called instant play or Flash casinos because you don't have to download any software. Simply connect to the internet, login to the website of your favourite online casino and select the game you want to play. The game will open in your computer browser using the software from the server of the online casino, without taking up space on your PC.
The term "Linux casinos" however, is a bit of misconception. To date, there are no casinos that have developed an offering specifically for Linux, which means you will not be able to download a casino onto your Linux system, but there are a number of ways to access traditional online casinos using your Linux computer. These have been detailed here to help you get quick and easy access to the games you enjoy. We have listed below, our top rated Linux online casinos that are available to South African player ! Linux users can play at all of these Linux compatible online casinos in Rand (ZAR)!
There are many advantages to using no download casinos. They can be especially handy if you're unwilling or unable to install software to your computer. So, if you're using a Mac, Linux, or any public computer you can still play with real money. You'll never need to download any updates or patches to keep it running either.
We've shortlisted the top South African no download Linux sites. If you want to start gambling on an online casino that offers a good range of download and no download casino games, try out any of the sites from the list below. 🙂
Method 1 - Dual Booting Windows and Linux
If you're not sure what the term "dual booting" means, this may not be the right method for you. This method of accessing online casinos accepting Rand (ZAR) is one that requires you split your hard drive to accommodate two operating systems, that is, Windows and Linux's Ubuntu. This means you will be able to run normal Linux programmes as you have been in the past, as well as Windows programmes. As you may well imagine, this can take up quite a lot of hard drive space, and can cause some instability in the way your computer operates. As such, it is only recommended for the experts.
Method 2 – Wine
The term "WINE" is one that is well-known to most people who have Linux computers, as it refers to a Windows emulator that runs on your Linux computer. This emulator is a programme in itself that sets up a Windows-type simulation. This simulation acts like Windows and allows you to run Windows programmes, even though you are operating Linux. To gain access to this system, you will need to visit the WINE website and download the relevant programmes, however, once you have downloaded and installed these, you should have no problem downloading your favourite South African online casino.
Method 3 – Instant Play
When it comes to ease of use and fast access, there is no better way to access Linux casinos than using instant play. This allows you to access casinos on your browser, providing you have Flash installed, and start playing your favourite games within minutes. For the most part, you may notice that you don't have access to the full casino when using the instant play version, but most casinos have more than enough games available on these platforms to keep you entertained for a long time.
Which Is the Best Way to Access Linux Casinos
Each of the methods listed here has both advantages and disadvantages, and for the most part, you may find that your personal preference dictates the method you use. If you choose to go with a dual boot, remember that though this allows you to fully download the casino, it does take up a lot of hard drive and memory space, as well as causing some hard drive instability. If you determine that WINE makes more sense to you, ensure that you have sufficient internet data and hard drive space for the install. Finally, if you prefer instant play, know that though this method is more secure (since you won't be downloading any viruses) and easier to access, it won't give you the full scope of games you would usually find at your favourite online casino.
Get in on the action
Sign up now for the latest bonuses, promotions, and new online casinos.
Have You Found What You're Looking for?
Your feedback is paramount!