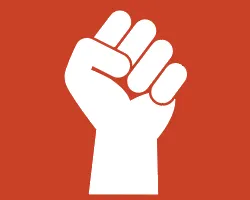 South Africans have become connoisseurs when it comes to online gambling. They know what they want out of their online casino sessions, and they demand nothing but the best when it comes to games, bonuses and software.
Thankfully, more and more players are also becoming aware that they don't need to compromise when it comes to playing at safe and responsible online casinos.  They understand that they have a right to play at sites that take these issues very seriously. In fact, they will void shady and unscrupulous online casinos like the plague and have learned how to spot them thanks to online casino guides.
But with rights also come responsibilities. South African players can expect – and will get access to – online casinos that protect them from gambling harms. But they also need to understand that the onus is on them to gamble responsibly as well.
Let's take a closer look at the rights that South African online gamblers can expect from the sites that they play at.
Transparency: An online casino needs to be upfront with its information. Anything from its background information to its financial data needs to be made available to the player (within reason of course), to help the player make an educated decision about playing at the site.
The casino should also provide you with complete access to your financial information, starting from how much you've spent at the site to the situation of your bonus funds.
Fairness in Outcomes: You have the right to expect that the outcome of the games is fair and random and that the online casino is being honest with you when it comes to how much you can be expected to win in the long run.
Random Number Generators: The outcome of an online casino game is determined by a Random Number Generator (RNG).  This means that each time you spin the reel, the outcome is totally random. The outcome has nothing to do with the spin before it and won't affect the spin after it.
Return to Player Rate (RTP): This is how many times a player can theoretically be expected to win in a game after playing for a lengthy period. If the RTP rate (shown in percentages) is 97%, for example, that means that out of 100 instances, the player will win 97 times and the casino will win 3 times.
But how do we know that the RNG is really random? How do we know that the RTP% listed under the game is correct? As a player, you have a right to know that the outcomes are truly fair.
To convince you of this, licensed and regulated online casinos will hire an independent and third-party auditing firm to test the RNG and the RTP.  The online casino will then publish the results on its site for all to see.
Privacy + Financial Protection: As a player, you have the right to have your personal and financial information protected by the site. The online casino should use the last word in internet security to make sure that your private data is not shared with any third parties without your explicit permission. It should also use air-tight security measures to protect the monetary transactions that take place between you and their site.
Clear, Concise Contractual Language
It is your right to understand the language that is used in the 'small print' areas of the online casino. That goes for the terms and conditions of all bonuses and promotions, as well as the conditions for playing at the site.
The online casino is not allowed to conceal any information from you. It is your right to have all the terms spelled out clearly and unambiguously so that they can be understood.
You should be able to decipher all the legalese in a simple manner, so that you can make the right decision about playing at the online casino or redeeming any of its offers.
The Right for Responsible Gambling Practices
You have the right to play in a safe and responsible online gambling environment. The online casino should make it its priority to create this environment for its players. This starts with tough identity verification processes with protects vulnerable players, and continues to features that protect players from going down the slippery slope of developing a problem gambling habit.
Ideally, the online casino should have such features on its platforms such the option to set reality checks (timers to remind you how long you've been playing at the site), time intervals (forced breaks from your gaming sessions, determined ahead by you), and self-exclusion options (the ability to remove yourself from the platform for a specific amount of time, or for good).
You also have the right to information if you feel that you are developing a gambling problem. The online casino should have this information within in reach so that you can seek help as seamlessly as possible. The contact details of gambling help organizations should be published on the site.