What Makes Us Special?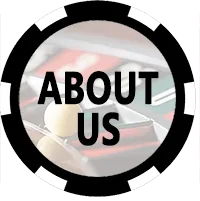 You may find other online gambling portals out there that claim to be experts in SA gambling, but we can say with hand on the heart that there's no site like ours. PlayCasino.co.za is unique in so many ways, but it's the way we operate that really sets us apart from the competition.
It's Our Vast Experience: 
12 years' worth of experience in such a cutthroat industry is nothing to be scoffed at. We've continued to grow and expand as many of our colleagues have had to admit defeat. Some may call it luck. We like to say that we have the best team in the business, devoted to bringing you the best South African online casino information, the best gaming guides and the latest news. Online gambling is our passion. South Africa is our passion. Put those two together, add 12 amazing years of expertise and experience, and you have the best online casino gambling portal for local players. Hands down!
It's the Way we Rate our Recommended Online Casinos
We're proud of our methodology. We have a permanent set of questions that serves as the basis for all our ratings. If we can answer these questions honestly, we've got a good framework for our reviews.  
✅ Is the online casino licensed by a reputable authority?
✅ Does the casino accept South African players?
✅ Can you pay in ZAR?
✅ Does the online casino support South African-friendly banking methods?
✅ Can you withdraw her winnings fast and safely?
✅ Does the online casino carry a wide selection of games from reputable providers?
✅ Does the online casino offer 24/7 customer support?
It's our No-Compromise Policy when it Comes to Safe Online Casinos
We will only recommend safe online casinos to our readers. There is no beating about that bush. We take extra time to really check out an online casino's credentials to make sure that everything is kosher before we put it on our recommended list. We have a dedicated team that reviews all online casinos, keeping an eye out for anything fishy. We constantly re-review our recommended online casinos, especially if there's been a change of ownership or if there are rumours or complaints going around. Safety, honesty, and fair play are the values we uphold the most, and we want to make sure that the online casinos that we recommend are on the same page with us and our players.
Our Timeline
Playcasino.co.za has proudly become known as the premier online casino and online gambling portal for South African players. We've been around since 2000 and so we can say with confidence that South African online gambling is in our blood. We know intuitively what SA players are looking for in their gaming sessions.
Our all-inclusive gambling guides are just what you need as you navigate the wonderfully entertaining and rewarding world of online gambling in South Africa.
Our readers have come to trust us for providing safe and honest reviews about new and existing online casinos. Our team has been living and breathing online casinos for years and works hard to bring its expertise and opinions to the reviews. We actively seek out and recommend the best and most reputable online casinos that accept ZAR. We want you to visit our recommended sites and come out saying: "Jislaaik, that was a jol!"
We're the first to hear about new online casinos and we'll check them out for you to see if they're worth a visit. We are always in the know about the hottest casino bonuses and promotions and after we've read their terms and conditions, we'll send you the bonus codes or provide a link.
This is also your one-stop shop for everything you've ever wanted to know about the South African lottery, the SA gambling industry, land-based casinos in South Africa, poker tournaments, casino banking options and online casino software.
We regularly get together to discuss what we can do to improve our site. But, in the end, you're the player and this is your gambling portal. If there's anything you'd like to say or suggest, we're all ears! Drop us a comment and we'll get back to you just now!
2008

Launched

When online casinos first hit the scene in South Africa in the late 2000's, we were one of the first sites to join in on all the excitement. Our aim was to provide South African gambling enthusiasts with a platform that would help them to find the best online casinos and also guides that explain how things work in the iGaming sphere.

2010

News

We soon realised that the online casino industry was booming and that more and more players relied on our portal. Gamers wanted to read casino reviews, guides on banking options, game rules and they also required information on all the different promotions. Because the industry was growing exponentially, we decided to add a news section to keep players updated with gambling news.

2015

Redesign

In 2015, only 5 years after our initial launch, we became a household name in the online gaming community in South Africa. We decided to compile a larger selection of the best table and slot games and because of this we took the next step and redesigned our site. This gave us the opportunity to add even more reviews and guides.

2016

Lottery Results

Player feedback was and still is, the most important driving force behind our site and at the end of 2016, we decided to add Lottery results. At this stage, online casinos were booming in South Africa and we saw the arrival of gambling experts joining our team, delivering honest unbiased reviews and guides based on their vast experience in the industry.

2018

Sportsbook

In 2018 sports betting made its debut online and because South Africans, in general, are sports fanatics, we decided to add this section to our page. This exciting development saw a massive increase in traffic on our site which meant that we had to move our site to a different platform.

2019

WordPress

WordPress gave us the opportunity to expand which in turn gave players the opportunity to access more reviews, game and banking guides, gambling news, and of course, everything related to sportsbooks.

2020

Big Redesign

And, along with the new platform came a big redesign, making the site more user-friendly and engaging, aiming towards an entertaining and fantastic player experience.

Today

Over 200 Casino Reviews & New Design

Today, Playcasino is the number 1 online gaming portal for South African players. We constantly test, review and update our site and because we put players first, we have become a trusted name in the South African gambling arena.
How to Navigate Our Site - Where Can You Find What?
One of our main objectives is to bring you an online casino and gambling guide which is extremely easy to navigate. Our all-inclusive guide is jam-packed with fabulous information, but we want you to be able to find it quickly and logically. 
Our Homepage
The Playcasino homepage is the ideal landing page for all your online gambling needs. Here you'll find the top South African online and mobile casinos of the month listed, with links to their sites and reviews. The homepage also lists the Top Free Casino Bonuses of the month for SA players and a great FAQ page with all the popular questions relating to online gambling in South Africa.
Everything about Online Casinos
For anything related to online casinos, you can find in our menu under "Online Casinos". For a list of online casinos in South Africa, check out the Online Casinos which acts as a directory to all of our casinos. Underneath this menu item, you'll find links to Real Money Casinos, Best Online Casinos, New Online Casinos, No Download Casinos, Live Dealer Casinos, Bitcoin Casinos, ZAR Online Casinos and our famous Casino Listings page. Our Online Casino Reviews page lists the top-recommended reviewed casinos on our site and explains how we check our online casinos.
For the Best Bonuses & Types of Bonuses Available
Even the most experienced online gamblers find the world of online bonuses tricky to navigate. We make sure that our players are given a very thorough explanation of all types of bonuses. We then help you find the best types of bonuses and promotions that are relevant to your personal online gambling journey. Our Bonuses page is divided into Best Deposit Casinos, Free Casinos No Deposit, Free Spins offers, Exclusive Casino Bonuses, and more. 
We're the first to hear about new online casinos and we'll check them out for you to see if they're worth a visit. We are always in the know about the hottest casino bonuses and promotions and after we've read their terms and conditions, we'll send you the bonus codes or provide a link. 
Our Beginner Guides that Cover different Topics
Our Guides page is legendary and provides you with everything you ever wanted to know or didn't even know that you wanted to know about gambling. Beginners can read up about gambling laws in South Africa, how to get started at an online casino, and how to claim a free bonus. You'll also learn which online casinos to avoid, based on our guide to blacklisted casinos. 
You'll find guides to mobile gambling, and a guide to online gambling in other countries, divided according to the particular country.
Now there's no excuse to avoid a particular online casino game. Our Game Guides cover everything from game rules to how to play, game strategies for all playing levels, game tips, free online casino games and where to play the online casino games. Click on each game (such as How to Play Roulette) and you'll find everything covered. Our all-inclusive gambling guides are just what you need as you navigate the wonderfully entertaining and rewarding world of online gambling in South Africa. 
For the Best Advice on Mobile Casinos
Want to play on the go? Our Mobile Casinos section covers everything that you need to know about mobile gambling in South Africa – from New Mobile Casinos to Live Dealer Mobile Casinos. It allows you to find mobile casinos by software or by device, and specializes in mobile casinos that offer you no deposit bonuses. 
For Safe & Secure Transactions
We know how it's important for our players to have financial peace of mind. We have a dedicated Banking section that covers everything from the best Fastest Paying Casinos to assistance about and recommendations to the best banking methods such as debit and credit cards, internet banking, Skrill and Easy EFT. 
Navigate our Slots section, where you'll find a list of free casino games to try out. 
About the Different Lottery Games, How-to-Play, & Latest Results
Our Lotto section is extremely handy for when you want to check the latest SA Lotto Results or play specific lottery games. We can even direct you to the best sites to buy lottery tickets online for the South African Lottery and other big jackpot games around the world, such as the EuroMillions and the US Powerball. 
Expert Tips on Sports Betting & Top SA Sportsbooks
We are super proud of Online Sports Betting Directory – your very best guide to sports betting in South Africa. Cash in on local and international sporting events by playing at the best sportsbooks on our recommended list. We test-drive and review all the top sites out there and make sure that they're safe, easy to navigate and ZAR friendly.
Keep Updated with Our News
Finally, our News page is where you'll find all the latest news about local, regional and global online gambling. If there's a new slot game released, you'll be the first to hear about it. If there's an exciting M&A taking place in the industry, this is where you heard about it. Check back every day for the hottest off-the-press information.  
The People Behind the Site
We want you to see the faces behind this site – just in case you thought we were all freaks and geeks (well, we are, but that's another story). We're a pretty diverse team of people of different ages and from different backgrounds. But we're all bound together by our love of online gambling on home turf. We want to be the ones who guide South African players about the safest and most secure online casinos, and we're proud to be your people.
Where to Find Us
Address:
Marketing Performance Media Limited
Geneva Place
Waterfront Dr
Road Town
British Virgin Islands
BVI Company number: 2028811
Frequently Asked Questions
In answer to the first part of the question, we can say 'Absolutely'. We take pride in the fact that PlayCasino.co.za reflects our values of safety and security for all players.  Do we cater specifically to South African players? It's a yes to that too. There are many online gambling platforms out there that are directed to global players. But we think that it's important that Saffers have a place to call home when it comes to online gambling. Having said that, you'll also find gambling guides that are directed to gambling in regional African countries, and you don't have to particularly be a citizen of South Africa to enjoy our gaming guides, for example. 
Yes they are. We go more than the extra mile to make sure that the online casinos that are recommended on our site are safe, honest and trustworthy. We only recommend sites that are licensed and regulated, and that have the strictest security and privacy protocols. Our suggested sites are usually powered by the top software providers in the world.
Sure! Just visit our Contact page and you'll find several ways to get in touch. You can send a message through the on-site form or you can email directly any one of the authors (Kelvin Jones, Melissa Kruger or Rudie Venter). You'll also find other dedicated email addresses for issues pertaining to sales and admin.
We promise to get back to you within 3 business days but it's usually less than that!
When you visit the PlayCasino.co.za homepage, head to the right hand corner and you'll find a field to enter your name and email address. Once you've put in the information, simply press 'subscribe' and you'll be put on our mailing list. This is the best way to get the latest info about hot bonuses and bonus codes, generous new promotions and interesting news and blogs.
Yes you can! Follow us on Facebook, Twitter, Instagram or Pinterest. 
Yes it is! You will always find the latest games, offers, bonus information and bonus codes on PlayCasino.co.za. We update the site religiously and regularly so that you always have the latest information at your fingertips.
There are lots of ways to contact us. The quickest way to get information is to use our general contact email address: contact@playcasino.co.za. Or, alternatively, look out for our team on Twitter. They can be found here: 
We regularly get together to discuss what we can do to improve our site.  But, in the end, you're the player and this is your gambling portal. If there's anything you'd like to say or suggest, we're all ears! Drop us a comment and we'll back to you just now!  
Advertising Disclosure: Playcasino.co.za contains paid links to our partner affiliates. If a user visiting our site clicks on any of these paid links and makes a purchase from our partner, Playcasino.co.za will get paid a commission.