Are you in the habit of claiming bonuses and free spin offers at online casinos? If so, you need to check out low-wagering casinos! The hottest new trend in online casino gaming, these casinos give you maximum bang for your buck in bonus play.
Our expert guide will tell you everything you need to know, including:
What are low-wagering casino bonuses?

Why should you choose low-wagering casinos?

How do you get good payouts with your deposit bonuses?

Which games to play with bonuses?

How to pick the best
Don't forget to check out our FAQ section at the end for more information!
Best Low Wagering Casinos Bonuses 2023
🔔 Advertising Disclosure: playcasino.co.za contains affiliate links to partner sites. By clicking these links and making a deposit PlayCasino may earn a commission. This does not impact bonuses or result in extra charges for players. Our reviews and recommendations remain impartial.
3 Best Low Wagering Online Casinos South Africa 2023
We have analyzed and tried all the best low-wagering online casinos in South Africa. We did this to provide accurate and valuable information so you can make an educated and smart decision when looking for a low-wagering casino that suits your needs. Bonus offers from casinos are great. Unfortunately, many bonus offers come with high wagering requirements, making it almost impossible to withdraw any of your winnings from your casino account. Here are three tried and tested low-wagering casinos.
#1 PlayOJO Casino 🥇
50 Free Spins on First Deposit
Play Now
Read our full PlayOJO Casino Review ➜
PlayOJO Casino is a great option for South Africans looking for a low-wagering casino. This low-wagering casino has been operating since 2017, but don't let their age fool you. They still offer over 3000 casino games to choose from. Since it is an instant-play casino, you can start playing without downloading and installing any software. It's also an instant-play casino, so there is no need to download any software to start playing.
Pros
Low-wagering options to suit small budgets
Instant play casino
Multiple banking options for South Africans
Cons
Need an account to contact customer support
#2 Springbok Casino 🥈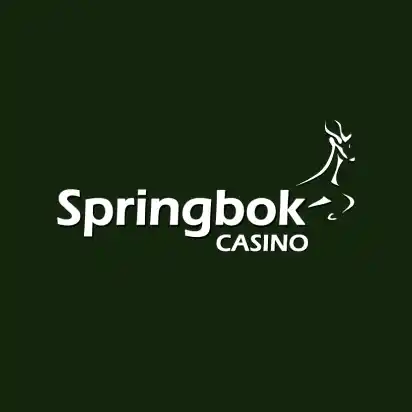 R500 Free No Deposit Bonus
+ R11, 500 Welcome Bonus
Play Now
Read our full Springbok Casino Review ➜
Springbok is not only one of the most trusted online casinos in South Africa but also has low-wagering casino bonuses that many players take advantage of. Their casino has been operational in South Africa since 2012 and has built up its reputation by providing a great casino experience and reliable customer support. They have been voted the most best online casino in South Africa multiple times. On top of that, they have low-wagering bonus options for new and existing players.
Pros
Low-wagering welcome bonuses
Many banking and payment options
Highly trusted in South Africa
Cons
Unfortunately no live dealer games
Licensed outside of South Africa
The withdrawal waiting period can be long
#3 Thunderbolt Casino 🥉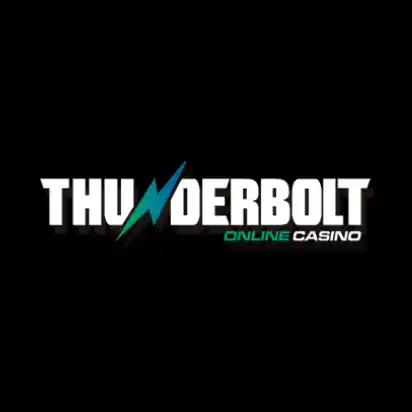 R350 Free No Deposit Bonus
+ Up to R10,000 Bonus
Play Now
Read our full Thunderbolt Casino Review ➜
Thunderbolt Casino offers many RTG games and low-wagering requirements for many of their bonus offers. They offer various withdrawal options that allow players to take advantage of the bonus offers with low-wagering requirements. Whether you are looking for online slots, table games, video poker or more, Thunderbolt has them all. If you are looking for a low-wagering requirement casino and you are living in South Africa, you can't go wrong with Thunderbolt Casino.
Pros
Low-wagering requirement bonus options
Various banking and payment options
Highly trusted in South Africa
Cons
Unfortunately no live dealer games
Only has RTG games
Withdrawal processing can take up to 72 hours
Why Choose Low Wagering Casinos?
Claiming an online casino bonus is an easy task – register and make a deposit. Playing with one is fun; you get even more chances to win. But when it comes to withdrawing your winnings, it is easier said than done.
You have wagering requirements to thank for that. These special rules restrict you from instantly cashing out your bonus winnings. When you play with bonuses with high wagering requirements, your chances of getting any cash out are incredibly slim.
This is where low-wagering bonuses really shine. Since players hate wagering requirements, smart casinos have decided to lower them on bonuses. When you play with a low-wagering casino bonus, the odds of cashing out your winnings increase dramatically.
What are low-wagering casinos?
At regular online casinos, bonuses tend to have wagering requirements that range between 30x and 90x. When a bonus has a wagering requirement multiplier that is lower than 30x, it can be called a low wagering bonus. Anything between 1x to 30x can be considered low wagering when compared to the 50x and 60x we see these days on bonus rules.
When a casino makes an explicit promise to reduce their wagering requirement on all their promotional offers, that casino is called a low-wagering casino. A casino will offer this feature on its deposit bonuses and not on no-deposit offers (in most cases).
How does low wagering actually work?
When picking bonus offers, we always advise players to look for bonuses with a low wagering requirement. Let's see a few examples to see how lower wagering requirements can make a world of difference to you.
Example – High wagering requirement
Imagine a 100% deposit bonus worth R100. The wagering requirement here is 60x. You deposit R100 and get another R100 as a bonus. Using the R200 balance, you win R1000. Under casino bonus rules, before you can withdraw that R1000, you have to use it to make several bets at the casino.
To find out how many wagers you have to make, you multiply your initial deposit and bonus cash by the wagering requirement multiplier:
R200 x 60 = R12000
Using that R1000, you must try making wagers worth R12000 at the casino. If you succeed and have money left in your account, you can make a cashout request.
Example – Low wagering requirement
Let's keep everything the same except for the wagering requirement. We will keep it at a low 10x. If you win R1000 using a bonus+deposit balance of R200, your wagering requirement will be:
R200 x 10 = R2000
Here, you only have to make bets worth R2000, which is much lower than the figure you got when playing with a 60x wagering requirement. Your chances of completing the wagering requirement are much higher.
Popular Types of Minimum Deposit Bonuses
Are you looking for an affordable South African online casino? You are in luck! At Playcasino.co.za, we keep tabs on the best minimum deposit and low-wagering online casinos for SA players.
R15 Deposit Casino Bonus
Ideal for players looking for the lowest minimum deposit casinos in South Africa, you can start playing at these sites for just R15. Check out the best offers available right now:
R25 Deposit Casino Bonus
Do you have a few more rands to spend on low-wagering bonuses? Try your luck at these tried and tested SA online casinos with an R25 minimum deposit limit. Exclusive bonus offers available:
Benefits of Low Wagering Casino Bonuses
Low wagering bonuses are superior to regular bonuses in almost every conceivable way. Here are the most important benefits of playing with lower wagering requirement bonuses:
Better chances of keeping your winnings –Anything higher than 40x, and you are almost certainly looking at all your bonus wins getting used up during the wagering phase. Unless you are incredibly lucky with your bets, you will not see a single Rand back in your account. But with lower wagering, the betting target is a lot more realistic.

It is fair gaming – Higher wagering is acceptable on no deposit bonuses, as casinos take a huge risk in giving you 100% free money. But when it comes to bonuses on deposits, having a 50x or 60x requirement is blatantly unfair.

It takes less time – Often, many players run out of time while trying to complete these huge wagering requirements worth tens of thousands of rands. It can take a very long time indeed. With smaller limits, you can complete the wagering requirement and get to your withdrawals faster.

Less chance of forfeiting/rule violations – Many instances of disputes between casinos and players arise due to complicated bonus rules and large wagering requirements. Low wagering bonuses are easier to understand and keep track of – there is less chance of you accidentally violating the casino bonus rules and getting your winnings voided.
How to Still Get a Good Payout with a Small Deposit
In gambling, payouts are generally proportional to the amount of cash you wager. To hit those big wins, you generally have to deposit more money (to get more bets). This is why players love deposit bonuses – they significantly boost your betting limits.
If you want to hit good payouts with smaller deposits, claiming deposits is definitely the way to go. There are plenty of low-deposit casinos welcoming South African players online these days. And they all offer a lot of attractive bonuses.
Making smart choices can improve your chances of converting even a small deposit into a decent-sized payout. As we already explained in the previous section, picking a low-wagering casino bonus can make a huge difference. But there are some other things to consider as well:
Pick the best bonus deal
Never take a casino bonus offer at face value – they are designed to attract and lure players with extravagant promises. Here is a step-by-step guide to analysing a bonus offer and figuring out if it is worth your money:
1. Look at the Percentage, not the Cash amount
With many match deposit offers, you first notice something like "R10,000 Free" or "R20,000 Match Bonus." This is slightly misleading, as that amount is usually the upper limit of what you can get if you make a large deposit.
Instead, look at the actual match percentage promised by the casino. A higher percentage means that you will get more bonus cash. You may see 200% or 300% offers with welcome bonuses, while regular deposits can vary between 25% and 200%.
Let's look at how this makes an impact on your bonus play using two examples. One will have a higher max bonus amount (but a lower bonus percentage), while the other will have a bigger bonus percentage.
| Bonus Description | Max Bonus/Match % | Minimum Deposit | Actual Bonus Cash | Effective balance |
| --- | --- | --- | --- | --- |
| Get up to R10,000 bonus free! | R10,000 / 100% | R25 | R25 | R50 |
| Claim 300% bonus worth R3000 | R3000/ 300% | R25 | R75 | R100 |
The first bonus may seem more attractive in the table because it mentions a bigger sum. But to get the full bonus amount, you have to deposit R10,000! The second bonus delivers more value at all deposits lower than R1000 due to the higher bonus percentage. If you deposit R25, you will get 2x bonus cash with a higher percentage offer.
2. Look at the wagering requirement
The next step would be to check the bonus terms and conditions to see the actual wagering requirement linked to the bonus. As we explained in detail, try to pick bonuses with lower wagering limits, even if it means settling for lower bonuses.
There is no point in getting an R10,000 bonus with a 70x wagering requirement – the amount you would have to bet to get a withdrawal would be astronomical. Instead, opting for a low deposit bonus with low wagering is always better.
3. Check the cashout limit
Sometimes, a deposit bonus may come with a max cashout limit. This will severely limit the amount you can withdraw from your winnings. Cashout limits are acceptable on no-deposit offers. But if the deposit bonus has a specific cashout limit like R500, avoid that bonus.
Multipliers are more acceptable, though – for example, some bonuses might have a clause that says you can withdraw only 10X or 20X your deposit + bonus amount as winnings. The higher this multiplier, the better. In reality, it all depends on your comfort level – if you don't like the idea of forfeiting a part of your bonus wins, look for bonuses with zero limits on cashouts.
Pick the right game
Picking a bonus is only one side of the equation. A lot also depends on the games you play with that bonus. As you may know, casino games vary greatly regarding your odds of winning. This is often ranked in gaming circles as a percentage called RTP, or "returns to the player." A game with high RTP is better for players as it gives you a better chance of winning.
For instance, table games like Blackjack can have an insanely high RTP above 99%. Real money slots, on the other hand, can fluctuate between 90% to 97%. Due to this reason, most online casinos place restrictions on bonus play on table games. They will limit the use of bonus cash on slots (with some exceptions, like jackpot slots), keno, bingo, and scratchcards.
If you ever find a casino bonus that works on blackjack, baccarat, or casino hold 'em, play these games to maximize your odds. But in most instances, you must use the bonus on slots. The trick here is to pick the slot with the best RTP rating. Try playing games with RTP closer to 97% or more for best results.
Of course, the casino bonus rules may limit your options here. They often specify that you may only use the bonus on select slots.
Best Casino Games for Minimum Bets
Another critical aspect to consider when betting on a budget online is the minimum bet size permitted on slots and real money games in South Africa. Online slots are designed to cater to players of all budgets. They do this by offering a range of bet sizes.
If you want to play at low-deposit casinos, you must pay attention to the minimum bets. No standard limits are available on all slots – it depends on the individual game. The lowest you can go on a bet size with slots is $/£/€/R 0.01, or in other words, 1 cent per bet.
But such slots are getting rarer these days due to inflation and other economic reasons. Instead, a more common bet size would be 10 cents or $/£/€/R 0.10 minimum. Reducing the bet limits is a wise policy if you have a lower betting balance.
Gaming on slots is a very fast-paced activity – you can place up to 600 bets or more within an hour! If you keep the bet value at R5, you could spend R3000 an hour. If you have R50, you will finish it off in just ten spins!
Keep your bet limit at R0.10, and you can spend the same R50 on 500 spins or close to one hour of non-stop spinning reel action. Of course, there is a trade-off when you lower the bet limit – the size of your wins will be reduced as well.
But the longer you play, the better your chances of winning more often. In fact, some low-stakes slots can even pay out hundreds of thousands of rands. So, in the end, it is a worthy trade-off. Here are some basic features to look for in low-stakes slots:
Pick slots with High RTP as they give back more money to the player.

Avoid slots with High Volatility, as they offer less frequent wins.

Pick slots with more paylines for more winning combinations per bet.

Pick jackpot slots for big wins (not possible when playing with bonuses).
All major casino game developers offer low-stake slots with minimum bet limits around the R0.01 – R0.10 range. Some top options include:
Hugo Slot (Play N Go)

Food Fight (RTG)

Dragon Kings (Betsoft)

Finn and the Swirly Spin (Netent)

Book of Oz (Microgaming)
What Kind of Bonuses Can You Benefit from With Small Deposits?
South African online casinos generally offer two main types of deposit bonuses – match deposit bonus and free spin bonus. You can claim both types of offers using small deposits. The size and value of the bonus, as well as the minimum qualifying deposit, will depend on the casino.
Bonus Cash
When you get a cash bonus on your deposit, it is usually called a "match deposit bonus" or "reload bonus." The concept is quite simple – the casino will advertise an offer where they promise a certain percentage of your deposit as a bonus.
For example, a 100% Match bonus up to R500 on a minimum deposit of R25 means that if you deposit at least R25, the casino will give you an extra R25 as a bonus. If you deposit R500, you will get R500 as a bonus (the maximum specified).
These days, many casinos offer tiered deposit bonuses. Depending on your deposit amount, the bonus percentage will also increase. It might be 100% for deposits between R25 – R50, 150% for between R50 and R100, and so on.
One major advantage of a cash bonus is that you have more freedom to choose the games you want to play. Of course, select slots and most table games will be blocked under the casino bonus rules. You can also set the betting limits when using a cash bonus.
Free Spins
Free spin offers are less common when compared to match deposit bonuses. But if you are playing at a casino that exclusively offers online slots, there is a higher chance of getting a free spin offer. You will get 10 – 50 free spins or more with a small deposit.
For higher bonuses, you will have to spend more cash. The casino may restrict the spins to a handful of slot games. They also tend to have fixed bet values. In these regards, they are inferior to cash bonuses on low deposits.
The wagering limit on free spins is calculated based on your winnings and not the bonus+deposit as you would find in a match bonus. You are also more likely to find low wagering requirements on free spins.
Difference between Low Wagering Bonuses, No-Deposit Bonuses & Free Spins
In 2023, you will find plenty of South African online casinos offering these three different types of bonuses. What are the main differences between the three (if any)? Let's explore on a case-by-case basis:
Low Wagering Bonuses Vs No Deposit Bonuses
These two types are poles apart regarding the magnitude of the wagering requirement. No deposit bonuses have the highest wagering requirements of any casino bonus. Seeing them cross the 60x or even the 90x barrier is not unusual.
Casinos are justified in keeping the limit so high – after all, a no-deposit bonus is a 100% free betting bonus given by the casino. Any cash won by the player is a direct loss for the casino. So, they are entitled to try and prevent cashouts by keeping a high wagering limit.
In contrast, all low-wagering bonuses require a cash deposit. So, the casino here is dealing with a paying customer. They can afford to keep the wagering limit on the lower side. In the long run, it will pay off as the player is encouraged to deposit more and play more often.
Low Wagering Bonuses Vs Free Spins
Free spin bonuses can come in two avatars – either a no-deposit bonus or a deposit-free one. A no-deposit free spin bonus will have a high wagering requirement for the reasons mentioned in the previous comparison.
However, the casino may benefit players from a low wagering requirement when a free spin offer requires a cash deposit. In other words, in some cases, a free spin bonus can be a low wagering bonus.
How to Select the Best Casinos with Low Wagering Requirements
When it comes to picking an online casino, the standards remain the same, no matter your budget. Here at Playcasino.co.za, our team of experts review and tests online casinos based on the availability of the following features:
Bonus Terms & Conditions
Never pick a casino based purely on the size of its welcome bonus or the availability of a no deposit bonus. Sure, you can claim that no deposit bonus and play risk-free, but before putting down your first cash deposit, check out our list of the best no deposit bonus casinos and read the casino bonus rules. Look for these highlights:
The wagering requirement should be 30X or lower if possible.

The bonus terms should be clear and easy to understand (no ambiguity or confusing rules).

The cashout limit should be high or absent altogether if possible.

The bonus should have adequate validity (no short expiry).

There should be a good mix of deposit bonuses, free spins, and other offers.
Licensing & Reputation
When looking for a new online casino, you should never compromise on these aspects. Whenever possible, pick a casino that operates under a valid license from recognized bodies like the UK Gambling Commission, Malta Gaming Authority, or at the very least – the Curacao eGaming license.
Further, do check the online reputation of the casino. This is only possible if the casino has been active for at least 2-3 years. Check for player ratings and reviews and the number and severity of complaints against the casino, if any.
If dealing with a new casino, look at the operator and see if they own other online casinos. Check the reputation of these sister casinos. Always be wary of online casinos that fail to mention the name and location of their operators.
Fairness and Security
Game piracy is a serious threat to online casino gaming. Look at the games library of a casino – do they have unbranded games or outdated games from known vendors? Avoid these casinos as they may have games with rigged software.
For 100% fair and secure gaming, pick a casino that offers the latest games from trusted vendors like Netent, Betsoft, Microgaming, and Playtech. Also, check the online security features of the casino. It should offer SSL encryption, HTTPS, and other latest online safety measures.
Payment Methods & Payout Speed
If the casino does not offer payment methods you can easily use, there is no point in joining that site, plain and simple. Look for SA-friendly payment methods like credit cards, EFT, SID, Skrill, Neteller, and other e-wallets like EcoPayz.
Further, check the banking policy of the casino on the terms and conditions page. Do they promise fast processing of withdrawal requests within 24-48 hours? Are the payout limits too low? These are all important factors to consider when looking for the best low-wageering online casino.
FAQs
What is the smallest deposit I can make at a casino?
The smallest deposit you can make at a South African online casino in Rands is usually R10. But if you want to claim a bonus, you may have to increase that amount to R25.
Which is the lowest wagering requirements casino?
Technically, that would be a zero-wagering online casino or wager-free online casino. To find the best low-wagering online casinos, check out our list at the top.
Are low wagering bonuses worth it?
Absolutely, low-wagering bonuses are worth it when compared to regular casino bonuses. High wagering requirements are bad for players – they make it virtually impossible to cash out your bonus wins. You have a much better chance of getting paid with low wagering bonuses.
Can I win money with low wagering casino bonuses?
You can win money with all types of casino bonuses. But with low wagering bonuses, you can convert that win into an actual cashout or withdrawal to your bank account.
What is a minimum deposit casino?
A minimum deposit casino is a gambling site that welcomes players on a strict budget. At a low-wagering casino, you can join, claim a bonus, and start playing slots for an initial deposit of R25 or lower.
What are low wagering casinos bonuses?
Any casino bonus with a wagering requirement lower than the usual range of 30x – 60x can be called a low-wagering casino bonus.
Which games can I play with a low wagering bonus?
Like other casino bonuses and free spins, low-wagering bonuses are usually playable on video slots, scratchcards, keno, and other instant win-type games. Check the individual casino bonus terms and conditions for confirmation. High RTP table games like blackjack and jackpot games are usually restricted.
What is the difference between no deposit bonuses and low wagering bonuses?
A no-deposit bonus is given for free by the casino. It will usually have a very high wagering requirement – 60x or more. In contrast, low-wagering bonuses can only be claimed using a deposit. And as the name suggests, they have insanely low wagering requirements, between 1x and 30x.
Is it possible to win money with an R25 deposit?
Yes, you can win money with an R25 deposit. To improve your chances, claim a low wagering bonus using that bonus. And play low stakes slots, preferably with a minimum value of R0.01 or R0.10 per bet.
Get in on the action
Sign up now for the latest bonuses, promotions, and new online casinos.
Have You Found What You're Looking for?
Your feedback is paramount!