777 Strike by Red Tiger Gaming is a five-row, three-reel slot with 10 paylines that uses a range of fruit and poker symbols. Win Spins, Free Spins, and Wild Symbols add to the excitement and increase the chances of you winning big. Read on as we dig deep to give you the low down on everything you need to know about 777 Strike, including how to play 777 Strike, tips to help you win, a breakdown of all the symbols and features, along with a whole lot more.
We think you should know that 777 Strike might be one of our new go-to games! Before we review any game for our loyal readers, we spend a few hours getting to know the game. In order to provide you with the very best review on the internet, we spent a bit of time playing 777 Strike. We started out with R100 and after 15 minutes, we were up to around R400. Unfortunately, we got a bit too caught up in the game and forgot that we were heading into loadshedding. So, hold thumbs that we're still up when the power comes back on
Update: As soon as the power returned, we logged back on and were relieved to see that our balance was R477. Unfortunately, we should have quit while we were ahead. Luckily, we had decided that we could call it a day if we got down to R100. In the end, we broke even. This reminded us of the importance of setting yourself limits when playing and sticking to them!
Pros
Simple old-school slot game
Easy to understand
Great for beginners
Cool features like Wilds and Free Spins
Cons
Can be too simplistic and repetitive for more experienced players
How to Play 777 Strike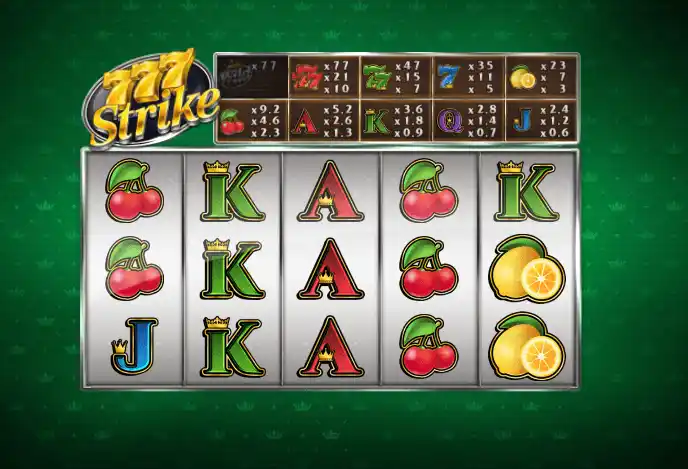 Let's take a closer look at everything you need to know to get you playing 777 Strike at Betway, or any other online casino in South Africa…
You'll need to register with an online casino that offers 777 Strike. Your options here include HollywoodBets, 10Bet, and Betway
Next, you will need to deposit some money into your account if you want to play for real money. If you just want to play for fun or get a bit of practice before the real thing, please use the link to the 777 Strike free play we've included a bit further down
The first thing you'll need to do is find the game. The simplest way to do this is to enter 777 Strike in the site's search bar
Once the game has loaded, click the arrows on either side of the PLAY button to learn more about the symbols and features of 777 Strike
Set the amount you want to wager every time you hit SPIN
Hit the PLAY button to spin the reels
You can hit the TURBO button to speed things up
If you prefer to sit back and let the system do all of the hard work, you can always use the AUTOPLAY feature With this feature you can order the system to automatically spin the next 10, 20, 50, 100, or 200 games 
777 Strike Slot Tips and Strategy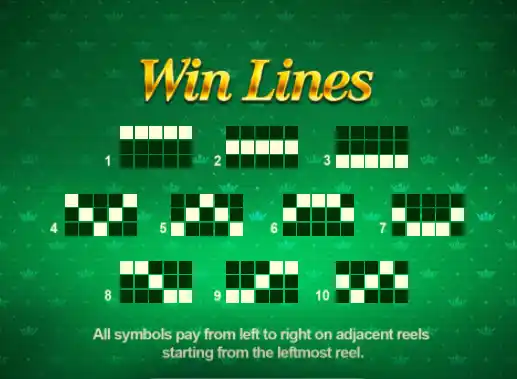 Among slots, 777 Strike is perhaps one of the simplest around and is ideal for beginners. It's pretty hard to have a strategy when the game basically boils down to hitting spin and hoping for the best. That being said, there are a few things that you can do to improve your chances of coming out ahead.
Play the 777 Strike demo. It should give you a pretty good idea of what to expect when you're playing the game for real money. Use this time to get used to the user interface and understand how the game works before you're risking any money. After all, few things suck as much as losing because you've got no idea what you're doing!
Know the paytable! Spend a few minutes getting to know what you should be hoping to score when you're playing. When we're playing a game for the first time, we'll sometimes take a screenshot of the paytable and keep the image open in a separate window so we could refer to it whenever we needed.
You can always make things easier for yourself by using the auto-spin feature. Just click on AUTOPLAY and select how many times you would like the game to spin itself. You can auto-spin 10, 20, 30, 50, 100, or 500 times.
777 Strike Demo
Want to give 777 Strike a go before playing for real money? Play for free with the 777 Strike demo version below
777 Strike Symbols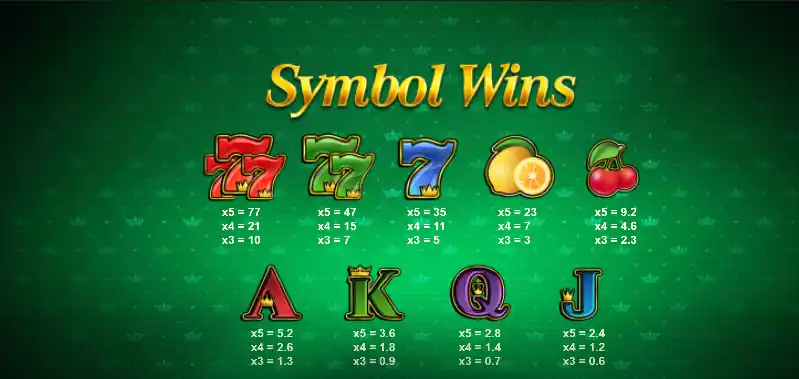 777 Strike slot is as simple as it gets. The game features traditional symbols on a green background that resembles a poker table. To win, you'll need to score three, four, or five symbols in the right combos. So, let's take a closer look at the different symbols you'll encounter playing 777 Strike…
777
77
7
Lemon
Cherry
Ace
King
Queen
Jack
777 Strike Slot Bonus Features
777 Strike is a pretty simple slot but it does have a few tricks up its sleeves thanks to a few exciting features.
Free Spins in 777 Strike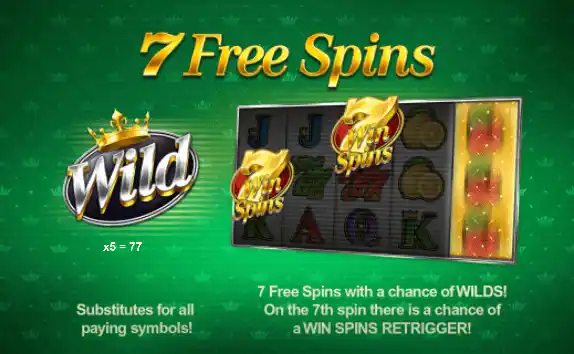 To trigger the Free Spins feature in 777 Strike, you'll need to match three Scatters (the Free Spins symbols) on the first, third, and fifth reels. Pull this off and you'll get seven free spins and the chance to add a few Wilds to your reels.
Win Spins in 777 Strike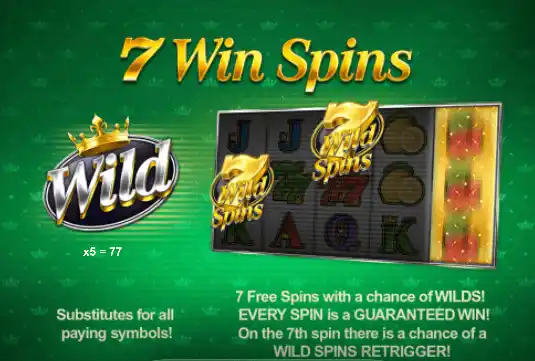 When you get to the final round of Free Spins, you'll have the chance to upgrade to Win Spins if you manage to match three of these symbols across the first, third, and fifth reels. If you pull this off, you'll get seven free Win Spins and the chance to add a few Wilds to your reels.
Wild Spins in 777 Strike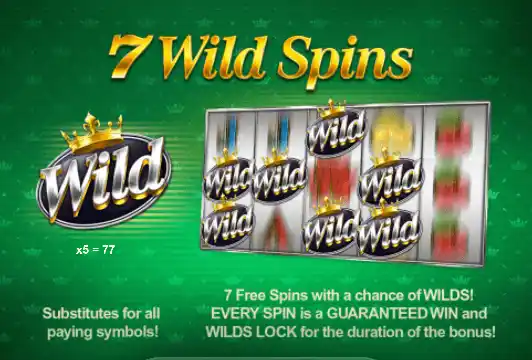 If you're lucky enough to trigger this feature, you're about to score big! The Wilds become sticky and stay on the reel for the entire round, allowing you to build up your Wilds across the whole round. Basically, get to this point and you're guaranteed a sizable win!
7th Heaven in 777 Strike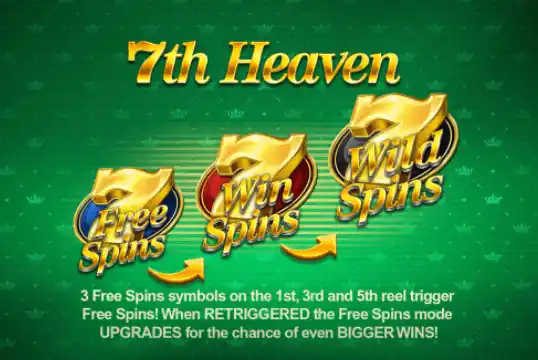 To trigger this feature, called 7th Heaven, you'll need to match three Free Spin symbols across the first, third, and fifth reels. If you do, you'll get seven Free Spins and a chance to retrigger the Free Spins feature. 
777 Strike Slot Payout and Volatility
777 Strike is regarded as a highly volatile slot.  This means that the game doesn't pay out very often but when it does, it pays out big. These types of slots are great if you're looking for a big win and are comfortable with the idea of ending up with significantly less money than with what you started. We couldn't find any information on what the maximum payout is in Rands but we can tell that you could win as much as x2,830 your stake if you hit the jackpot while playing 777 Strike.
777 Strike Slots Graphics
The graphics in 777 Strike are pretty basic. But, considering that this game is all about simplicity, that is fitting. Can you imagine how weird it'd have been if the game featured HD animated symbols? Sometimes the simple route is the best. We can say that what they've done, they've done well. All of the symbols are unique yet are instantly recognisable. The soundtrack and sound effects follow suit and are basic yet totally suitable.
777 Strike on Mobile
The good news is that you don't need to download an app or any software to be able to play 777 Strike on your mobile device. We don't know about you but space is always at a premium on our phones these days. The only thing you need is an internet-capable smartphone or tablet, an internet browser, and a stable internet connection. However, depending on which online casino you choose to play 777 Strike slot at, you may need to download their app.
Overall, we actually prefer playing 777 Strike on a mobile device to our desktop or PC. Why? Well, earlier when we were playing, and winning, we were using our laptop and about a third of the screen was taken up by a banner ad that we couldn't get rid of. And because the game is shaped like a square, it ended up being pretty tiny on our screen. We did switch to fullscreen, which solved that issue but raised another – you can't switch between windows and programmes. We suggest playing 777 Strike in portrait mode on your phone or tablet. You'll be able to enjoy the game in all its glory without even having to enter fullscreen mode.
There is absolutely no difference in terms of graphics, sounds, features, and gameplay between the regular and mobile versions of 777 Strike. Mobile slots are a lot of fun and best of all you can play them on the go.
Should You Play 777 Strike?
Well, that depends on you and what you're looking for from a slot. If you're a beginner and are still learning the ins and outs of online slots, 777 Strike is a great place for you to start. It's pretty straightforward with you looking to match three or more symbols across five reels.  The features of the game set it apart from the most basic slots and do make it a little unique. However, if you're a seasoned player, the chances are you'll find 777 Strike very basic and repetitive. 
Best Casinos to Play 777 Strike for Real Money
Other Online Slots You May Be Interested In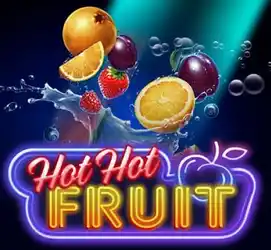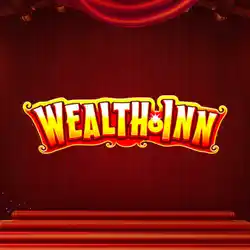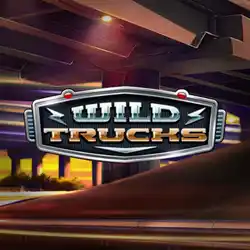 FAQ
All modern online slots have a feature called RNG, which stands for Random Number Generator. The point of an RNG is to ensure fairness and that you as the player have a fair and realistic chance of winning. The system prevents the online casino from tampering with the results. To find out more about online gambling in South Africa, please visit the South African National Gambling Board or the Gauteng Gambling Board
Red Tiger Gaming is the developer of 777 Strike and several other great online casino games. They are based in Malta and are regulated by the Malta Gaming Authority, one of the most respected gaming authorities in the world. The company is also licensed by several other reputable authorities from around the world, including the UK Gambling Commission, HM Government of Gibraltar, and the Alderney Gambling Control Commission. Even though Red Tiger Gaming has only been around since 2014, they have a reputation for creating many world-class games and are regarded as one of the best game developers around.
What is the 777 Strike RTP?
The RTP for 777 Strike is 95.8% and is slightly above the industry average for games of this type which sits at 95%. What this means is that for every R100 you spend playing 777 Strike, you can expect to see a return of R95.80. Just remember that this is just an average and is by no means assured.
Get in on the action
Sign up now for the latest bonuses, promotions, and new online casinos.
Have You Found What You're Looking for?
Your feedback is paramount!