Online slots are so popular in South Africa and around the rest of the world because they're so easy to play. You don't have to learn complicated rules or apply a carefully thought-out strategy to increase your chances of winning. You do, however, have to make sure you're playing slots with the highest RTP, however, but more about that now-now. 
Understanding RTP in Slots
RTP is the acronym of Return to Player, and it tells you how good your chances of a win are. Generally, you should focus on games with an RTP rate of at least 95% if you want to maximise your chances of winning. What this means is that theoretically, for every R100 you bet, you can expect to have R95 returned to you. Of course, this is calculated over a period of time, so it's not an exact science. But the fact is, the higher the RTP, the more chances of a win!
When you're playing slots with the highest RTP in South Africa, the house has a lower advantage. This means that you'll win more frequently, which is why we advise our readers to stick to playing high RTP games! The best developers are aware of the appeal of high RTP slots, so they make sure their games offer good returns. Because of this, there are quite a few slots that have excellent percentages, and you should have no problem finding one you love.
The experts at PlayCasino urge you to do some research before you play or have a look at our best online slots RTP list for South Africans to find games with high RTP payout rates.
The Impact of RTP on Player Winnings
It pays (literally!) to remember that theoretical RTP is just one of the factors you need to think about when choosing the best RTP online slots South Africa offers. Other factors, like a slot's volatility, the size of the jackpot, and the quality of the whole playing experience all have an impact on your winning chances and you having a good time.
Just be aware that a high RTP is not a guarantee of success every time you play. Where would the fun be in that? After all, slots are games of chance! This factor does not predict individual game outcomes. Even a high RTP-game can result in an extended losing streak or a massive win on a single spin. 
The importance of understanding why you should only choose slots with the highest RTP lies in the fact that it can help you make better informed decisions in what game to play and manage your bankroll. Choosing only high RTP slots is one of the best strategies to optimise your winning potential.
Factors to Consider When Choosing RTP Slots
Let's look at the other elements of a slot that you should consider:
Volatility and Variance in Slot Games
In the world of online casino games, volatility and variance mean the same thing.
High variance slots have bigger less frequent wins, making them High Risk/High Reward.

Medium volatility slots have average-sized wins that occur moderately. They're in the Average Risk/Average Reward group.

Low variance games have small frequent wins and are Low Risk/Low Reward. 

Preferences for Theme and Design
From the ancient world to the magical one, and from blockbuster films to superheroes, game developers have created slots covering just about every theme imaginable.
There's a world of choice when it comes to design too. You can pick from 3- and 5-reel slots, progressive jackpots, games optimised for mobile, mega spin slots, and Multi-Payline games. 
Importance of Bonus Features and Special Symbols
Bonus games include free spins, giving you more chances to win. 
Expanding Wilds and Stacked Wilds can also boost your wins, and Expanding Wilds stretch across multiple reels, increasing your payout. There are also Multipliers and Scatters to look forward to, that multiply winnings or improve your chances of a payout.
Evaluating Betting Range and Maximum Payouts
It's crucial that you find the best RTP online slots in South Africa that fall into your preferred betting range: the more money you bet per spin, the faster your bankroll will move up and down. While bigger bets mean better potential wins, you can go through your available cash very quickly if you play this way. Find a betting range you're comfortable with within your budget to avoid disappointment. 
Popular RTP Slot Providers in South Africa
The developers behind the slots with the highest RTP payout rates are responsible for the quality of your gaming experience, so keep an eye out for top names such as:
As the developer that powered the first online casino way back in 1994, Microgaming slots still have sky-high RTP percentages, and the brand continues to release new games monthly.
As a pioneer of slots with high RTPs, NetEnt games are also famous for their great graphics, animations, sound effects, and interesting introductions. 
With games specifically designed for mobile players, the attractive RTP rates Play'n GO's games offer is the cherry on top!
The Top 5 Highest RTP Slots in South Africa 
So, now you've learned a little about RTP, do you want to take the next step and play games that feature a great rate? We've got you! Check out these top titles:
NetEnt - Blood Suckers: 98%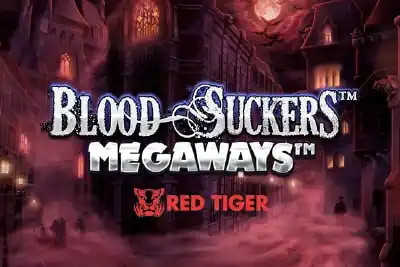 Blood Suckers comes with a Vampire Slaying bonus feature where you must pick from coffins to reveal cash prizes. There's also a Free Spins feature that multiplies all wins by 3X, putting the game firmly on our best online slots RTP list in South Africa.
"I had my best-ever win on Blood Suckers when my Coffin Bonus landed. My picks rewarded me with a 64X multiplier for my bet!" - Amahle
NextGen Gaming - Starmania: 97.87%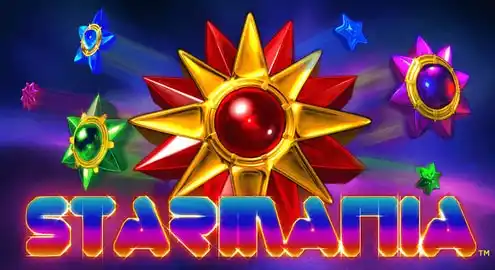 This outer-space-themed game delivers a Free Games feature where you can win as many as 20 free spins. You can also play with 30 additional Wilds on the 3 middle reels. 
"I love the look of this game. It's exciting, and the graphics are very good." - Arno
NextGen Gaming - Medusa Megaways: 97.63%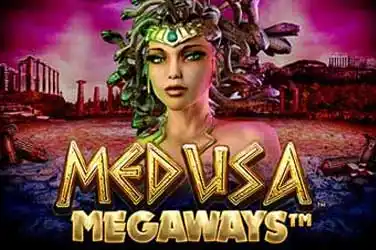 This is a highly volatile slot featuring added Wilds, cascading symbols, free spins with a multiplier of unlimited wins, and symbols that upgrade to Scatters and Wilds. It's obvious why Medusa Megaways is one of the best RTP online slots in South Africa.
"A colourful slot with brilliant features." - Elizabeth
Big Time Gaming - White Rabbit Megaways: 97.24%
If you trigger the Free Spins bonus round, the reels can expand to provide 248,832 Megaways. There are also Wild multipliers and added Wilds on offers that multiply your wins 3X. Plus, there's the Feature Drop extra and a chance of extended reels.
"All you need to do to win big is trigger the bonus, and if you don't want to wait, you can buy it." - William
NetEnt: Guns N' Roses - 96.98%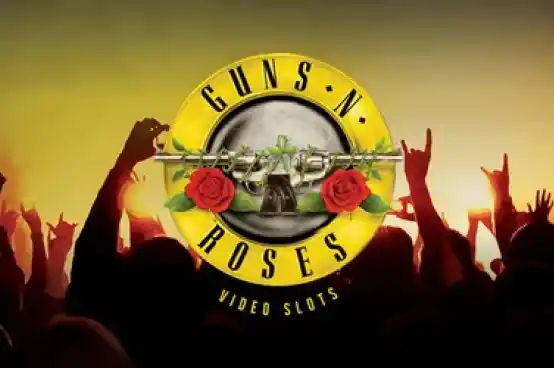 The Guns N' Roses online slot is not just one of the slots with the highest RTP, it's also jam-packed with features. These include expanding Wilds and random extras that award bonus spins with Wild reels, cross-shaped overlay wilds, and multipliers.
"I love that you can choose which Guns 'n' Roses songs to listen to!" - Cindy
Strategies for Maximising RTP Slot Gameplay
We're in this for you to win it, so let's have a look at some of the strategies the PlayCasino team has put together.
One of the most important strategies for online slots gameplay is managing your bankroll. Our advice is to work out how much you can comfortably afford to lose each month and then divide this amount up into the number of days you play. This way, you know exactly how much you can spend every day playing the highest RTP slots in South Africa!
Next up, you need to take the time to check your chosen game's paytable and understand what each symbol does. This is how you know what to look for and what symbols mean big wins are coming your way. 
Failing to use bonus offers and free spins is like throwing money down the drain. There's a reason we hunt them up for you: they let you play for longer. And the longer you play, the more chances you have of landing a win.
Responsible gaming is also the only way to go. Don't ever chase losses and know when to quit. If you're struggling, help is available. 
Mobile Compatibility and Best RTP Slots in South Africa
The SA mobile gambling industry has experienced a massive boost over the last 10 years. With the rise in players using smartphones and tablets, developers have worked hard to improve their mobile platforms. All the best RTP online slots South Africa offers are now optimised for Android and iOS. 
You can play mobile slots on most devices by downloading an app or navigating to one of our recommended casinos in your web browser. 
The biggest benefit mobile casinos offer is that you can play on the go. You can access all your favourite games from anywhere, at any time, making it easy for you to fit in a quick spin of the reels.
Unleashing the Best RTP Slot Experiences in South Africa
There you have it! Knowing about RTP in slots games helps you to decide what to play next and what your winning chances are like. When you try Blood Suckers, Guns'N Roses, Starmania, White Rabbit Megaways, and Medusa Megaways, you can take advantage of loads of bonus features as well as hugely rewarding RTPs.
Now take your new knowledge and go have a good time! Responsibly, of course.
Frequently Asked Questions About the Best RTP slots
What is RTP, and why is it important in slots?
RTP (Return to Player) tells you what the theoretical payout is for an online slot. If a slot has an RTP rate of 98.7%, you can expect, over the long-term, an average return of R98,70 for every R100 bet. 
How can I find the RTP percentage of a slot game?
Certain casinos offer tools that let you display slots in descending order of RTP rate. Others provide this information in the game's paytable. If it's not displayed, a quick Google search should do the trick.
Are high RTP slots more likely to pay out frequently?
Generally, slots with higher RTP rates pay out smaller amounts more often, and games with lower RTP rates pay out bigger amounts less frequently. 
Can I increase my chances of winning by playing high RTP slots?
Slots with high RTP rates don't guarantee a profit. But theoretically, you have a better chance of winning. 
Is it safe to play online slots in South Africa?
If you're playing at licensed, regulated online casinos like the ones recommended at PlayCasino, you can rest assured that they're safe.
Get in on the action
Sign up now for the latest bonuses, promotions, and new online casinos.
Have You Found What You're Looking for?
Your feedback is paramount!