Powerball & Powerball Plus Results for 27 May 2022
Latest South African Powerball & Powerball Plus Results
Get the latest South African PowerBall and PowerBall Plus results as soon as they are drawn. View the total number of winners, rollover amount and the next estimated Jackpot right here, all the information you need to see if you are the next millionaire..
How much does a South African Powerball Ticket Cost?
The South African Powerball is a lottery game which is one of the most affordable to play when you look at it in comparison to other flagship national lottery games from around the world. The current cost per combination entry to the Powerball draw is R5. This price was last revised in November of 2015 and players were not too upbeat about the revised prices until they saw how the jackpot and other prizes also grew as a result.
South African Powerball Schedule
The South African Powerball happens two times a week, every week of the year. The draw happens in Sandton, Johannesburg. The Powerball draw happens at 9 pm South African Standard Time on Tuesdays and Thursdays. The Powerball Plus draw transpires right away after the Powerball draw is concluded. The results are ratified for both draws the following morning.
How to Play South African Powerball
Playing the South African Powerball is similar to the US Powerball after which it was modelled. The draw for the Powerball is made from two separate drums, one drum has the main field and the other hosts the Powerball field. This is called the double matrix format in lottery games. The player must select 5 numbers from 1 to 50 (these are the main numbers) and 1 number from 1 – 20 (this is the Powerball number). In order to win the Jackpot, a player will need to match all 5 of the main numbers as well as the Powerball number. There are a total of 9 prize divisions including the jackpot and the 10th prize division can be won just for matching the Powerball number only. The odds of winning the Jackpot are 1 in 24,435,180. You must be over the age of 18 to play the South African Powerball.
Powerball Plus option
Want to up your chances of winning a prize while playing the Powerball? You can purchase an entry to the Powerball Plus game for an additional cost of R2.50. The Powerball Plus games is identical to the main Powerball game, but the prizes are slightly compromised, albeit still excellent. The Powerball Plus supplementary game was introduced in November of 2015. The Draw for the Powerball Plus option ensues right after the main draw is completed. The number of prize division and the odds of winning them are the same for both Powerball and Powerball plus since they have the exact same formats, the only difference is that the Powerball Plus costs half the price and prize amounts are slightly reduced.
How to Play Powerball and Powerball Plus
Nine years after the South African National Lottery was established in 2000, Powerball was introduced to South African players in 2009. Developed do deliver higher jackpots and more winners
than South African classic 6/49 Lotto,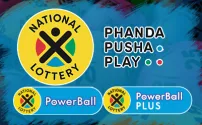 Powerball has become one of the most popular lotteries among players as it provides good odds of winning and awards large jackpots.
Bet Powerball Online: How it Works
By choosing six numbers and buying a ticket, you may take your chance on draws held every Tuesday and Friday with a guaranteed minimum jackpot standing at R3 million. Due to consecutive
rollovers, the jackpot value increases dramatically so it may reach over R100 million when over 20 draws in succession end without a top prize winner as each draw generates approximately R13
million in ticket sales which are transferred into the prize pool.
How to Play Powerball Online
Open an online lottery account and deposit funds into it.
On the first board, choose five numbers between 1 and 50, then one PowerBall number from 1 to 20.
Repeat for as many boards as you would like to play.
Select how many draws you want to enter.
Confirm and pay for your entry.

In-Store
Visit any authorized lottery retailer and collect a PowerBall betslip.
If you would also like to enter PowerBall Plus, check the "PowerBall Plus" box at the top of the slip.
Starting with board A, mark five numbers between 1 and 50 in the first grid, and then mark one number between 1 and 20 in the second grid. You can also opt for a random set of numbers by checking the "Quick Pick" box.
Do the same for as many boards as you want to play.
Choose the number of draws you would like to enter by marking one of the boxes at the top of the betslip. You do not have to do this if you are entering just one draw.
Take your betslip to a retail assistant and pay for your entries.
Write your name on the back of the receipt you are given.
To play PowerBall you should choose six numbers per board and if those six numbers are drawn you will be a lucky jackpot winner. In order to be eligible for the PowerBall prizes, you should first find a valid PowerBall betslip and by using a pencil, you should choose 5 numbers from 1 to 45 and an extra number from 1 to 20. After you have made your combination, take your betslip to an approved Lottery retailer and make your payment. You may also play the game by choosing the Quick Pick option thus letting the computer chooses 6 random lucky numbers for you.
You are allowed to play as many boards as you want but you may also opt for the Multi-Draw option allowing you to play the same numbers over multiple draws. A single PowerBall combination is available at R5. Upon payment, you will receive a receipt with all your chosen numbers, so make sure you write your name on the back of the receipt. To check out if you are a lucky winner, you should watch live PowerBall Draws broadcast on ETV every Tuesday and Friday at 21h00. The game uses two machines, one draws the balls from 1 to 45 while another draws a single ball from 1 to 20.
You can play PowerBall if you are at least 18 years old. Tickets for PowerBall are sold from Monday to Saturday and they can be purchased 30 minutes before a draw takes place at R5 per combination. In order to claim your prize, you need to fill in your details on the back of the winning ticket so that the National Lottery can later validate the ticket. The claim of the prize has to be submitted within 365 days since the corresponding PowerBall draw has taken place.
How to Play Powerball Plus
PowerBall Plus was launched on 28 November 2015 and it is basically another chance to win at just R2.50. It offers a simple gameplay as all you have to do is tick the checkbox and select Powerball Plus. Just as in classic PowerBall, you have to choose five numbers from 1 to 45 and a lucky number between 1 and 20. If you don't feel like choosing numbers, you can opt for the Quick Pick option and the system will select six random numbers on your behalf.
To play Powerball Plus you need a valid betslip which can be obtained at any National Lottery retailer and after you have chosen your lucky numbers and have paid the ticket, you should keep your receipt and fill in your details on the back. To be sure that tickets you purchase are valid, you should buy them at approved retailers or via mail subscription agents. You are allowed to play as many boards as you like or you can choose the Multi-Draw option which allows you to keep playing the same numbers over different draws.
The PowerBall Plus tickets can be bought between Mondays and Sundays but you should remember that on Tuesday and Friday evenings ticket can be purchased half an hour before draws take place. PowerBall Plus draws use two machines just as the classic PowerBall game. Five balls are drawn by the machine with 45 balls while another draws one out of 20 balls. In order to win, you should match at least three numbers and if you are aiming for the top prize, you need to match all six number on your ticket including an extra number.
PowerBall Plus takes place after the PowerBall drawing on Tuesday and Friday nights at 21h00. Draws are broadcast on ETV and if you happen to win, you need to get your ticked validated by the National Lottery commission within one calendar year since the day you have purchased it.
What is the Difference between Powerball & Powerball Plus?
Powerball:
The Powerball jackpot originally required that players select five main numbers (from 1 – 45) and Powerball number (from 1 – 20). Prizes were paid out according to how many main numbers were matched and matching the Powerball number won even bigger prizes. The top jackpot is won when all five numbers AND the Powerball number is selected. In 2015, changes were made to the Powerball lottery so that it made it easier to win a prize. For example, you can now win something by only matching the Powerball number. Also, the number of main balls rose to 50. It costs only R5 per board to play!
Powerball Plus:
Powerball Plus is the same as Powerball, except that it gives you a second chance to win a prize. When you purchase your Powerball ticket, you can pay an extra R2.50 per board to take part in the Powerball Plus draw. The odds in the Powerball and the Powerball Plus draws are exactly the same, although the prizes in the Powerball Plus are a little bit lower. Powerball Plus draws take place on Tuesdays and Fridays at 9 pm – the same time as the Powerball draw.
Why Play Powerball and Powerball Plus?
PowerBall has become a South African favourite form of gambling in the last few years due to large jackpot prizes and high odds of winning. It offers a simple gameplay as you need to match at least three numbers or if you want to win the top jackpot prize, you are to match all the numbers including an extra number. The top prize is considered division one while the second biggest PowerBall prize is the division two prize which is awarded for having chosen five main numbers correctly. The game offers nine overall divisions both in PowerBall and PowerBall Plus with 1 winning ticket in every 18 sold tickets.
The jackpots roll over until they are won and the top PowerBall prize ever claimed was over R100,000,000 which was won on May 31st 2011. The jackpot was won by a young man from the Free State province.
What Happens if You Win the Powerball Lottery in South Africa?
Congratulations! You've checked the Powerball results South Africa and discovered that you've won the lottery! Now what? If you bought your Powerball or Powerball Plus ticket from a retailer, you should fill in the back of the ticket. Put in your name, ID number and home address as this will protect your winnings from being falsely claimed by others.
Once you've done that, there are essentially three ways to go about claiming your prize, depending on how big your prize is:
If your prize is worth up to 

R2,000,

 simply visit 

any licensed lotto retailer in South Africa

, bringing with you the signed Powerball ticket. You'll be paid your winnings over the counter. By law, a retailer is required to pay out up to R50 if you're a winner, although some may do up to R5,000.

If your prize is worth anything 

from R2,001 to R49,999.00,

 you can redeem it at an

 authorized lotto payment center.

 Any retailer should be able to point out your nearest authorized payment center which could be as convenient as your local post office. Payment is made

 via EFT or cheque and takes anything from 72 hours to up to 10 business days, depending on the method chosen.

If you're lucky enough to win 

R50,000 or more, the process is slightly longer (but necessary). Visit any post office and pick up an official Prize Claim Form. Once you've done this, you need to pay a visit to one of  Ithuba's regional offices and, once your entry has been validated, your winnings will be paid out to you in person. Payment is made via EFT, which takes up to 72 hours.
Prizes of up to R49,999.99 can also be claimed by post: Mail the signed, dated winning ticket with a completed Prize Claim Form to the National Lottery head office (14A Charles Crescent, Eastgate Ext. 4, 2031 Sandton), adding also proof of identity. This may not be the best solution since proof of postage does not constitute proof of a winning lottery ticket if the ticket goes missing after being mailed.
If you bought your lottery ticket online

, you will 

be notified if you win a prize. Smaller winnings (up to R49,999.99)

 are 

transferred to your online account immediately without having to make a claim or providing further identification. Winnings above this amount need to be claimed by filling out an official Prize Claim Form

 and then taking it to one of Ithuba's regional offices. (Take along your ticket reference number, proof of ID and a month's worth of bank statements).

If you bought a lottery ticket using your phone (ie. via USSD), and your prize is worth up to R50,000, your winnings will be credited to the mobile account used to purchase the ticket. If the prize is more than R50,000, an SMS will be sent to you confirming the win. You'll then be required to visit an Ithuba regional office to claim the prize.
Do You Need to Pay Tax on Powerball Winnings in South Africa?
Unless by some divine miracle, you manage to make a living out of winning the lottery, you will NOT  be required to pay tax on any cash winnings or prizes from the sale of these types of tickets as long as they are licensed and authorized by the government of South Africa.
Therefore, the short answer to this question thankfully is: NO!
How Long Do Powerball Winners Have To Claim Their Money?
You have a year to claim your Powerball or Powerball Plus lottery prizes. After that period, the prize expires, and the money is allocated to the National Lottery Distribution Trust Fund to be used for the benefit of good causes. We strongly recommend keeping abreast of South African Lotto Powerball results and payouts by visiting our site regularly, so that you don't – heaven forbid! – miss out on a life-changing win!
About Ithuba National Lottery
Since 2015, the official operator of the National Lottery is Ithuba, a company licensed by the National Lottery commission to operate, conduct and promote all the Lottery games in the Republic of South Africa. All rules and regulations regarding PowerBall and PowerBall Plus can be found on the Ithuba website as well as the results of the draws taken.
Disclaimer
At Playcasino, the South African Powerball results are published for information purposes only and should not be treated as the official results. While all due diligence is done to publish accurate results, there can be errors or omissions in rare cases and Playcasino may not be held liable for such discrepancies. In order to confirm your South African Powerball win, please consult with an official lotto distributer near you. 
Get R100 Free No Deposit Bonus @ Europa Casino!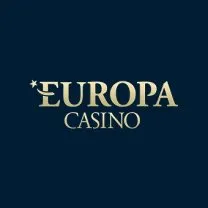 Whilst you are browsing the latest Powerball Results, why not check out Europa Casino and grab yourself a free casino bonus that we've secured, exclusively for our visitors. Yes, absolutely free; no deposit required!
Click Here to register an account; your R100 bonus is credited to your account automatically!
Enjoy Europa Casino from your PC (Download & No Download versions available), Mobile and Tablets.
Europa Mobile Casino Supports Android, Blackberry, Windows, Apple Devices
You can also check out other casinos with great casino bonuses like Springbok.
FAQ
The South Africa Powerball winning numbers are drawn in two weekly draws – on Tuesdays and Fridays. The draws take place at 9 pm local time on both these days. You have until 8.30 pm on the day of the draw to choose your Powerball numbers and buy the ticket for that day's draw.
Powerball winnings are determined by the size of the jackpot available in the draw and how successful you are in matching the numbers and/or Powerball Plus. The Powerball jackpots traditionally start at around R3 million; however, it's important to remember that this is an estimated amount and the final value of the South Africa Powerball results is based on revenue from ticket sales. The highest ever Powerball results history jackpot was won by a player in the Free State who bagged R102 million (!) in June 2011. The Powerball does not have a cap on the jackpot size and it can roll over multiple times until a winner is declared.
As explained in the question above, PowerBall Plus and Powerball are actually the same game and not two separate games. PowerBall Plus is a supplementary option that gives you the chance to win more cash prizes at half the cost, (R2.50), and therefore, in order to play PowerBall Plus, you must first enter the normal Powerball game and then add "Powerball Plus" to your ticket.
The latest Powerball results can be found at Play Casino on this page. Our site is always kept updated with the most recent Powerball and Powerball Plus results, with the winning numbers published almost immediately after the bi-weekly draws. If you want a quick and convenient way to find out if you're a lucky Powerball winner, we suggest that you bookmark this page and refer back to it frequently. In that way, you can check your Powerball and Powerball Plus results today and every other day!
Powerball tickets can be bought at authorized retailers who sell tickets. You'll find the National Lottery logo at these outlets. You can also buy them online here at Play Casino and via mobile devices. A less common method is by phone via USSD or SMS.
Don't worry if you missed out checking past draw results! If you're interested in finding out South Africa Powerball results history and Powerball Plus results history, simply scroll to the top of this page, enter the date of the draw in the field under 'Select Date for Powerball Results' and perform a search. In a matter of seconds, you'll have all the information about the jackpot's results, lucky numbers, prizes and winners at your fingertips!