Latest South African Daily Lotto Results
Get the latest South African Daily Lotto results as soon as they are drawn. View the total number of winners, rollover amount and the next estimated Jackpot right here, all the information you need to see if you are the next millionaire...
Daily Lotto Results for 30 November 2023
How much does a South African Daily Lotto Ticket Cost?
The South African Daily Lotto is the most inexpensive national lottery game you can play in South Africa. Daily lottery games are generally cheaper per entry when compared to weekly and bi–weekly lottery games and this is certainly true in the case of Daily Lotto as well. While the South African Lotto and South African Powerball cost R5 per ticket entry each, the Daily Lotto ticket will only cost you R3 per entry and you can make as many entries as you wish. The more entries you have, the better your odds of winning.
South African Daily Lotto Schedule
The South African Daily Lotto, as the name suggests, is a lottery game which occurs every day of the week. Players can make entries to multiple draws at once or buy an entry every day for the draw for that day before the cut-off time. The Daily Lotto draw occurs at 9 pm South African Standard Time. The only day of the year that the Daily Lotto does not happen is on Christmas Day.
How to Play South African Daily Lotto
Playing the Daily Lotto is really simple and the odds of winning are actually much better when compared with the South African Lotto, Lotto Plus and South African Powerball. Basically, for R3, you get to pick 5 numbers from a field of 1 – 36.
In total, there are four prize divisions and you can even get rewarded for as little as matching two numbers. The jackpot of course, is awarded to the ticket/tickets where all 5 numbers have been matched correctly. However, there are also lower prize divisions for matching 4 numbers, 3 numbers and even just 2 numbers.
There are two options when it comes to playing the Daily Lotto, you could either buy a ticket in person by going to an authorized lottery ticket retailer or you can buy the ticket online through the official Ithuba National Lottery website portal or app. In order to play online, you first need to register for an account by providing some basic details about yourself and you can pay for the ticket using online payment options such as credit card, debit card, EasyEFT, etc.
Quick Pick and Multi Draw option
The quick pick option is basically a quicker way to choose 5 numbers than to do it manually every time. If you play once in a blue moon, you may have the patience to manually pick out 5 lucky numbers, but players who play every day would rather use quick pick where the computer randomly picks 5 numbers on your behalf.
If you want to pick 5 numbers or quick pick 5 numbers and make entries into multiple draws with the same numbers, the multi draw option allows exactly that. Choose your numbers and choose how many consecutive draws you would like to enter and make the payment accordingly.
Disclaimer
Despite our best efforts to ensure that the Daily Lotto results, Lotto plus & lotto plus 2 results we publish on our websites are accurate, discrepancies could occur in rare occasions. Playcasino is not liable for any inaccuracies in the results published and we encourage players to confirm their wins with an authorized South African Daily Lotto distributer near you.
Get R100 Free No Deposit Bonus @ Europa Casino!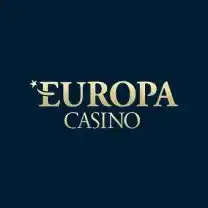 Do you happen to be a fan of online casinos? If so, we've got a free casino bonus exclusively for you from one of the top Online Casinos in South Africa. That's right – a free no-deposit bonus on us.
If you're interested, all you need to do is click here to sign up at Europa Casino, and your R100 bonus will be credited to your account automatically!
You can sign up and play from desktop or mobile; Europa Casino ensures a seamless gaming experience on both.
And if you're still stuck on the lotto and want to find out where the best lottery sites are to purchase lottery tickets for both international lotteries and national lotteries, don't forget to check out our lottery sites guide!
Get in on the action
Sign up now for the latest bonuses, promotions, and new online casinos.
Have You Found What You're Looking for?
Your feedback is paramount!