Betway is one of the biggest sports betting sites in the world. They welcome South Africans, too, and have made it easy for everyone to bet real money. 
Betway vouchers are a simple and safe way to load funds into your account, even if you don't have a bank account. In the last 5+ years, Betway vouchers have made it easier for everyone across South Africa to enjoy the real money betting on offer at this licensed, trusted site. 
In this guide, we'll explain how to buy a Betway voucher online or at a land-based retailer.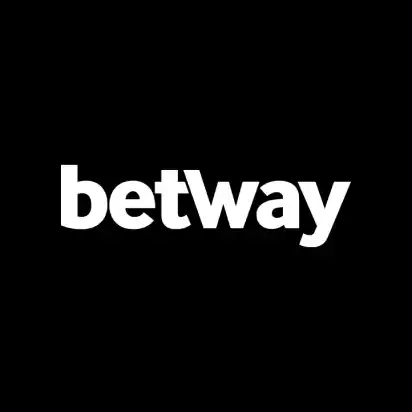 Play Now
What is a Betway Voucher?
A Betway voucher is a prepaid voucher that works in the same way as airtime. You buy a voucher with a PIN, and you load it to your Betway account. Your account is credited with the voucher value, and you can use this money to start betting at the site straight away. Every Betway voucher PIN is unique and can only be used once. 

You can choose to buy a Betway voucher online using your bank account, debit or credit card, or you can buy a voucher at a retail outlet. At retail outlets, you can use cash or a credit or debit card to make your purchase. Flexible, fast, and safe, this banking method is a game-changer.
Pros and Cons of Betway Vouchers
Pros
No bank account is needed if you buy a Betway voucher at a retailer.
You never have to enter your banking details at the sportsbook.
Vouchers are anonymous, and you can even give them to your friends.
You can choose the exact amount you want to deposit.
You can make a withdrawal with a Betway 1Voucher.
Cons
If you lose your Betway voucher, it's gone!
Different Betway voucher providers have various limits. OTT has the highest with a top up limit of R,5000.
How to buy a Betway Voucher
You can choose how to get your Betway voucher PIN. If you have a bank account, you can buy a voucher online, but if you only have cash, a retailer is your only option.
Here's how to buy Betway vouchers using the internet:
Head to the OTT website.

Enter the amount you want to load on a Betway voucher.

Enter your mobile phone number.

Choose how you want to pay from your internet bank account.

Choose Pay Now and follow the banking prompts from your banking service.

Verify the payment.

You'll receive a Betway voucher with your PIN via SMS.
Then, all you need to do is log in to your Betway account, click on deposit and select the voucher option. Enter your Betway voucher PIN and click Redeem. Your voucher value will be automatically loaded to your account balance. 
How to buy Betway vouchers at retailers:
Head to the cashier or till selling OTT, 1Voucher, Kazang or Blu vouchers. 

Choose your voucher value.

Pay for your voucher with cash or using a credit or debit card.

Get your voucher slip with your Betway PIN.
Follow the same steps now as if you'd bought your voucher online. Simply log in to your account and load your funds!
Where to buy Betway Vouchers
You can buy Betway vouchers online at OTT or at any of the many land-based retailers across the country. These retailers include large chain stores, spaza shops and informal kiosks, petrol stations and Flash vendors.
Just some of the many places that sell Betway vouchers include:
Shoprite

Ackermans

Checkers

PEP

Cash Converters

SPAR

Makro

Rhino Stores

Boxer

Caltex
There are so many places to buy a Betway voucher, and some retailers like petrol stations are even open 24 hours a day. This makes it even easier to get in on the action.
Vouchers To redeem at Betway
OTT Voucher: Available online at the official OTT website and at over 7,500 retailers.
1ForYou/ 1 Voucher: Available at leading retailers across South Africa. 
Kazang: Available at informal retailers and all outlets displaying a Kazang sign.
Blu Voucher: Available at land-based retailers. You can choose your exact denomination.
How to buy Betway vouchers using Capitec
To buy a Betway voucher using a Capitec account, you can't directly buy Betway Capitec vouchers. However, an alternative method is to buy OTT vouchers, which can then be activated in your Betway account. Here's how you can do it:
Buying OTT Vouchers via Capitec App
Capitec has partnered with OTT Mobile Technologies, allowing users to buy OTT vouchers through the Capitec app.
First, ensure you have the Capitec app installed on your device and that your Capitec bank account is linked to it.

Log in to your Betway account using the Betway mobile app.

In the Cashier section, select "Deposit Funds."

Choose the "Capitec by Ozow" deposit option.

Enter the amount you want to deposit (between R10 and R1,000,000) and proceed.

Provide your Capitec Account Number or username, followed by your password or remote pin, and log in.

Wait for Capitec to authorize the transaction​​​​​.
Redeeming OTT Vouchers on Betway:
After buying the OTT voucher, you can activate it on the Betway app to add the funds to your Betway account.
This process provides an indirect way to use funds from your Capitec account to top up your Betway account by buying OTT vouchers. Remember to always follow the latest guidelines and instructions from both Betway and Capitec for the most up-to-date and secure transaction process.
How to buy Betway vouchers using airtime
You can buy a Betway voucher using airtime in South Africa. This method provides an alternative to using a bank account for topping up your betting credits. It involves converting airtime into credits for use on betting platforms. Here's how you can do it:
Top Up Airtime Account
First, ensure that you have a sufficient balance in your Airtime account.
Buy Betway Voucher with Airtime
Buy a Betway voucher via the Airtime platform. This involves selecting the Betway Voucher as your preferred network and entering the desired amount​​​​.
Deposit Voucher on Betway Account
After buying your Betway voucher with airtime, visit the Betway website and log into your account.

Open the menu in your personal account and click on the Deposit menu.

Select the voucher type and tap the button to deposit now.

Enter the Betway voucher code from Airtime and submit it to complete the transaction​​​​.
This process makes it convenient for those who prefer not to use their bank accounts for online betting transactions. It is a secure and accessible banking method for online betting. Remember to always follow the latest instructions and guidelines provided by Betway and the respective airtime or voucher providers for a secure and successful transaction.
What happens if you win? 
You celebrate! Then, you need to withdraw your winnings credited to your Betway customer account.
You can choose to withdraw your money using any one of the available options, including EFT, Standard Bank Instant Money, ABSA Cash Send, or Nedbank Send-iMali. You can also choose to use 1Voucher. 
To do this, you must:
Tap the menu icon on the Betway site or app.

Select Withdrawals from the menu.

Select 1Voucher from the withdrawal options.

Enter your withdrawal amount.

You'll get a 16-digit SMS.
Your Betway voucher can be redeemed by using the 16 digit Betway voucher code to pay or shop where 1Voucher is accepted. 
Betway Voucher FAQs
How does a Betway voucher work?
Betway vouchers work like prepaid airtime for your betting account. Buying a single-use prepaid voucher online or from a retailer gives you betting credits of the same value.
How do I redeem my Betway voucher?
Login to your Betway account, head to the Banking page, select the Voucher option and follow the prompts. You'll need to enter your voucher PIN so the money can be credited to your account.
How many numbers are on a Betway voucher?
The Betway voucher PIN is always 16 digits long.
Get in on the action
Sign up now for the latest bonuses, promotions, and new online casinos.
Have You Found What You're Looking for?
Your feedback is paramount!