Latest South African Lotto, Lotto Plus 1 & Lotto Plus 2 Results
Get the latest South African Lotto, Lotto Plus 1 & Lotto Plus 2 results as soon as they are drawn. View the total number of national lottery winners, rollover amount and the next estimated Jackpot right here, all the information you need to see if by any chance you are the next millionaire.
Lotto & Lotto Plus Results and Payouts for 29 November 2023
How much does a South African Lotto Ticket Cost ?
The South African Lotto ticket costs just R5 per combination entry. If you would also like to play the add-on games of Lotto Plus 1 and Lotto Plus 2, then you can need to pay an additional R2.5 each per game.
South African Lotto Schedule
The South African Lotto, Lotto Plus 1 and Lotto Plus 2 are lottery games where the draw takes place twice a week, every week of the year. The draw transpires on Wednesday nights at 8:56 pm South African Standard Time and at the same time on Saturday Nights.
The draw happens in Johannesburg. The cut of time to enter the draw is until 8:30 pm South African Standard Time on the day of the draw. However, if you buy the ticket online, the cut-off time could be even earlier and you will need to check with the third-party lotto provider regarding this.
How to Play Lotto Online in South Africa
Playing the South African Lotto is simple. It entails picking your lucky numbers and buying a lottery ticket to a specified draw and then waiting for the draw results to see if you have won any of the 8 prize divisions. You can buy the lottery ticket at a land-based retailer or kiosk or you can use the online lottery websites we suggested in our top list to make your South African Lotto Entry.
Playing online is quite simple, all you need to do is register at one of the lotto providers and fill out your data and select your 6 numbers from 1-52. Pay for the lotto ticket entry then check your email inbox for confirmation details. Some platforms offer new players welcome bonuses using a sign-up bonus code, so always pay attention to the news.
You need to select 6 numbers and 1 bonus number from a field of 1 – 52 numbers. You can make multiple entries, each costing you R5. If you match all 6 numbers with the draw results, then you can win the top prize division which is the jackpot. The bonus number determines who wins the 2nd, 4th, 6th, and 8th prizes. The odds of matching all six numbers with a single entry is 1 in 20,358,520.
Lotto Plus option
The SA Lotto has two add–on games called Lotto Plus 1 and Lotto Plus 2, which players can enter for an additional cost of R2.50 each. The draws for these games happen right after the main draw. The odds and number field are similar to the main game. If you wish to play Lotto Plus 1, it is mandatory to buy a ticket for Lotto Plus and to play Lotto Plus 2, it is mandatory to buy a ticket for Lotto Plus 1.
Disclaimer
PlayCasino takes utmost care to ensure that all South African Lotto and Lotto Plus results published on their website are factual and accurate. In the unlikely event of any discrepancies caused due to human error, system malfunction or any other reason, PlayCasino cannot be held legally liable.
Get R100 Free No Deposit Bonus @ Europa Casino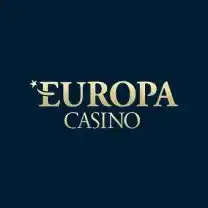 We see you browsing the latest Lotto Results, and we may have an offer you will like.
We've secured an exclusive FREE R100 bonus for all our visitors to use at one of the most prestigious online casinos in South Africa.
If you're interested in claiming this limited-time offer, simply visit Europa casino website to sign up and open an account. Your gift R100 bonus will be automatically credited to your account, ready for you to use instantly!
Enjoy your free bonus, and we hope you'll join many Europa casino winners!
And for you, lotto lovers out there, check our list of best lottery sites to find out where to purchase tickets for top international lotteries.
Get in on the action
Sign up now for the latest bonuses, promotions, and new online casinos.
Have You Found What You're Looking for?
Your feedback is paramount!