Meet Rudie Venter
Rudie Venter attended the University of Pretoria to get his degree in Psychology. Two years after getting his degree Rudie decided to go to the UK on a Working Holiday Visa, something that was still available to South Africans back then. The first job Rudie could land when he arrived in London was working as a cashier in a local sports bookies. While working, Rudie learnt the ins and outs of sports betting and met many interesting punters. Some of them, daily visitors. That's when Rudie started gaining interest in the psychology behind gambling.
After two years in London, Rudie returned to South Africa, where he completed his Honours degree. Rudie has always been curious about what makes us tick and went on to focus his honour's on the psychology of gambling addiction. Along the way, he discovered the world of online gambling. He started writing online content for sports betting and online casino sites in an effort to help educate players about healthy gambling. Today, Rudie wears many hats – sometimes psychologist, sometimes gambling counsellor, sometimes online gambling writer. Providing useful information that will be beneficial to veteran and new gamblers alike.
Much of the content you'll find at PlayCasino is written by Rudie. Keep an eye out for Rudie's tips and advice on our blog.
Qualifications and Experience:
Industry Experience: With over eight years of experience in the online gambling industry, Rudie has become a pillar of our team and has an intimate understanding of casino operations, game mechanics, and player needs.
Professional Qualifications: Rudie holds a degree in Psychology from the University of Pretoria, providing a diverse perspective and expertise to enhance our content.
iGaming Training: Rudie has successfully undergone training in responsible gambling, game fairness, and online casino regulation, ensuring our advice is grounded in professional standards and ethical practices.
Proven Track Record: Rudie has proven since starting at PlayCasino that he is a force to be reckoned with in the iGaming space. There is no hidden bonus code, game pre-release or new casino that Rudie is unaware of before the general public.
Rudie's Top Picks:
Below you'll find a handpicked selection of the best online casinos and games curated by Rudie himself. With extensive knowledge of the iGaming market, Rudie has meticulously evaluated these casinos, taking into account their game variety, user experience, and security features. Whether you're a seasoned player or a newcomer to online gambling, Rudie's Top Picks offer the ultimate gaming experiences for all.
Rudie's top tips for picking the best online casinos for South African players include:

Licensing and Regulation
Choose online casinos that are licensed and regulated by reputable international gaming authorities. South Africa has strict gambling laws, and playing at licensed casinos ensures you are protected. Look for certifications from organizations like the Malta Gaming Authority or the United Kingdom Gambling Commission.
Local Currency and Payment Methods
Go for online casinos that accept South African Rand (ZAR) and offer popular local payment methods. This will save you on conversion fees and make transactions smooth and straightforward. Look for options like EasyEFT, SID Instant EFT, or major credit cards that are commonly used in South Africa.

Quality Customer Support
Ensure the online casino offers reliable customer support readily accessible to South African players. Communicating in local languages like English or Afrikaans is a plus. Look for casinos that offer multiple support channels, such as live chat, email, and telephone.
Rudie's Favourite Online Casino Games:
Rudie's top 3 no-nonsense rules for choosing online casino games:
Look for Fairness and Transparency
Always choose games from online casinos that are licensed and regulated by reputable gaming authorities. These casinos use Random Number Generators (RNGs) for their games, ensuring fair and unpredictable outcomes. Also, look for casinos that publish their Return to Player (RTP) percentages, as these clearly indicate the house edge.
Choose Games Wisely
Never dive into a game without understanding its rules and potential strategies. While games like slots rely purely on luck, others like blackjack and poker have strategic elements that can improve your winning chances. Take time to learn these games and practice with free versions before wagering real money.
Consider Your Budget and Game Volatility
Always choose games that suit your budget. High-volatility games may offer larger payouts but also come with higher risks, while low-volatility games provide smaller, more frequent wins. Choose a game that matches your risk tolerance and ensures your bankroll lasts for your gaming session.
Rudie's Expert Tips for SA Players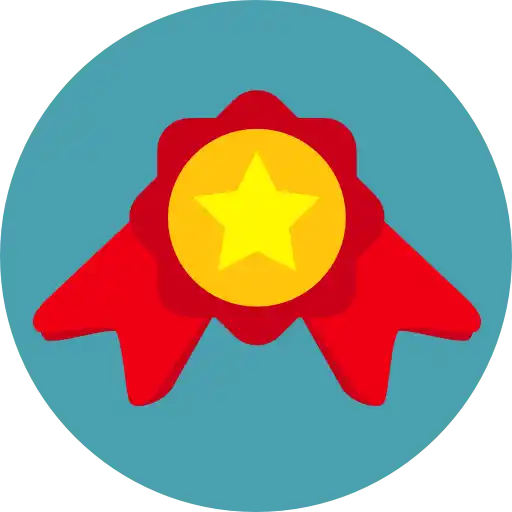 "First and foremost, take the time to understand the games before you dive in. Practice makes perfect, and understanding the rules and strategies can significantly improve your chances of success. Secondly, always set a budget for your gambling activities and stick to it. Remember that gambling should be an enjoyable pastime, not a means to make money.
Importantly, ensure that you only play at licensed and regulated online casinos. This is the best way to guarantee fair play, secure transactions, and the ability to withdraw your winnings when you wish.
Finally, don't forget to take advantage of the bonuses and promotions online casinos offer. These can provide extra playtime and potentially increase your chances of winning. Just make sure to read the terms and conditions before you commit."
Remember, stay informed, play responsibly, and most importantly, have fun!"
Interesting Facts About Rudie
🎲 Rudie is a master of mental math and can calculate the odds of any gambling scenario in his head. Unfortunately, he's terrible at remembering people's names.
🎲 Rudie has a unique way of celebrating big wins. Whenever he hits the jackpot, he'll let out a triumphant yodel that echoes throughout the entire office.
🎲 Rudie Venter is a master of the mind with a degree in Psychology from the University of Pretoria. If anyone can predict the odds of winning big, it's Rudie!
🎲 Rudie's favourite pick-me-up snack is a bag of gummy bears, which he claims gives him the energy to write countless articles on gambling strategy.
🎲 Rudie's taste in office decor leans heavily towards gambling-themed knick-knacks. His desk is adorned with miniature slot machines, playing card coasters, and a lucky rabbit's foot.
Read Rudie's Articles on Playcasino
Get in on the action
Sign up now for the latest bonuses, promotions, and new online casinos.
Have You Found What You're Looking for?
Your feedback is paramount!