A busy lifestyle is unavoidable, so being able to take your favourite South African mobile casino with you wherever you go, is a must nowadays. Don't worry about finding opportunities for entertainment. This is why we've hand-picked some of the best online casinos that can be accessed from any device, anywhere, anytime.
Device Compatibility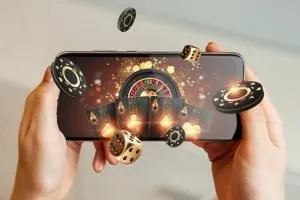 Our list of mobile casinos gives you a choice of amazing casinos that offer a range of games including slots, table games, and sometimes even live dealer games! We also make sure to list the casinos with the most lucrative bonuses be it; welcome bonuses, no deposit bonuses as well as deposit bonuses!
You can find all the information you need here in one place – enjoy!
South Africa has one of the highest rates of smartphone penetration in Africa and there are more than 7 million smartphone users who rely on their phones for various reasons on a daily basis.
This is why the latest online casinos are launching with mobile platforms already that are responsive on all devices, and offer most, if not all, the features that the normal online platform does. 
Even the older casinos are catching up, taking a mobile-first approach, and developing good mobile platforms & apps like WAP for their existing and potentially new players. This is excellent news because it means that you as a player, have more options to choose from, and can look forward to more options in the future. 
All the casinos listed on this page, as well as the majority of the casinos we list on our website, are mobile-friendly and can be accessed from various devices including iPhone, iPad, iPod, Android smartphones and tablets, Blackberry, and more.
What is helpful for you to know is that if you're using an Android phone or device, you will need to make use of Chrome as your preferred browser, whilst when it comes to all iOS Apple phones & tablets, you will require the use of the Safari browser in order to play casino games at these mobile casinos.
Mobile Apps vs. In-Browser Gaming
Some of these online casinos also have their own secure casino app that you can download from various App Stores, of course, depending on the device you are using. However, we should inform you that not all of the casinos have an app, and this is because their mobile platform is so easy-to-use, fast and provides an excellent experience, that they don't really need to have an app.
Some players find this option to be better as this way they don't need to use up their phone memory to download these apps, but can simply access the casino websites from their phone in an instant, and start playing without any issues.
Latest Online Slots You Can Play on Mobile
Other Games Available at Mobile Casinos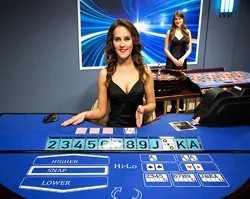 While a few years ago you would find only a few games available on mobile from an online casino's portfolio, nowadays mobile players have access to all of the games available on casino websites. You can find a range of different types of games, including table games, card games, video poker, slots and even live casino games. 
Not only that, but there are no compromises when it comes to the quality of these live dealer mobile games. All of the recent games are developed by prominent software providers and are specifically tailored for the mobile experience. Using the latest HTML5 technology, these providers ensure that their games are of a high-quality and run fast and seamlessly, without slowing down the phone and using up a lot of bandwidth.
The choices are endless, and the best part is that you can carry these games with you wherever you go!
Most Popular Casino Table Games
Why Play Casino Games from your Mobile
Especially with improvements in technology, casino players are seeing bigger and more significant benefits of playing at mobile casinos. Players can enjoy mobile casino gaming if they have a mobile device that supports the casino, as well as Internet access. There a lot of benefits of playing casino games from your phone: 
Players are no longer tied down to a desktop computer, meaning that they are free to play at any time. This includes anywhere from standing in a line to sitting on a bus. Anytime you have some free time, you can enjoy some of your favourite online casino games in South Africa, on the go.
Players have access to the same selection of casino games that are available on the normal casino platform.

Mobile casino players also have access to progressive jackpot networks.

In addition, the number of games on offer is continually being updated as more people switch to mobile gaming.

Many online casinos optimize their games for play on mobile devices and this allows them to provide an ideal gaming experience.
New Mobile Casinos South Africa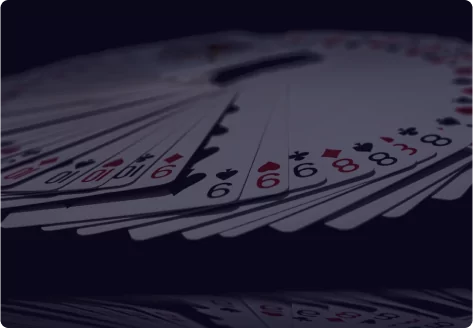 Mobile Bonuses
As with most other things we've mentioned so far, online casinos want to make sure that mobile players are treated just as well as their online users, if not better! This means that not only are mobile players able to benefit from the same casino bonuses and promotions as online players but in many cases, some casinos even offer special bonuses if you sign up from your mobile.
All the mobile casinos we have on our list offer various different sign-up or welcome bonuses offered including free spins, free no deposit bonuses as well as generous deposit bonuses. The no deposit bonus is often not limited to specific types of games but can be used on any game of your choice. The free spins, of course, can only be used on the slots, but here you also have a wide selection of slot games to choose from!
We also work hard to partner up with the best casinos to provide our players with exclusive bonus deals that can only be claimed from our website.
Deposit and Withdrawal Methods at Mobile Casinos
When it comes to casino payment methods, not every casino offers the same methods. However, you will usually find a good selection of methods that are safe, secure, and most importantly, available to SA players. What we recommend that you do is to check out what payment methods are available at the casino of your choice, which you can easily do by either checking on the casino website itself or checking our casino reviews, so that you are aware of what is available or not before joining the casino. It also gives you the chance to sign up with the payment provider and check the usability on mobile.
If you're not sure which payment method you should use, or what payment methods are available to players situated in South Africa, you can find a complete list of available payment methods here. You can also click on the payment methods to find out more information about them as well as to view a selection of casinos that accept them.
How to Join a Mobile Casino and Start Playing
As explained above, most online casinos can be easily accessed from any mobile browser, and basically offer the same functionalities as they have on their online platform. This means that the registration process is just as simple as it would be when signing up from your computer or laptop.
Visit the casino website from your browser  (you can do this by simply clicking on the "Play Now" button on our lists for the casino of your choice)
When you land you should find a "Register" or "Sign-Up" button somewhere at the top of the web page (usually on the top right-hand side)
Once you click, a window will either pop up, or you will be redirected to a page asking for your details
Enter all the details requested by this registration form; usually it will ask for your: first name, last name, email address, country, phone number, date of birth, username, password, currency (in this case ZAR preferably), language preference (some casinos are available in Afrikaans and other African languages) and gender
Afterwards, you will most likely be asked to check several boxes asking if you would like to receive phone messages or emails with the latest notifications, news and bonuses. This is optional but we highly recommend that you do this.
Lastly, before you can click on "Register" or "Sign-Up", you will be asked to accept the terms and conditions and privacy policy. This is, of course, mandatory so make sure to tick this otherwise you will not be allowed to create an account.
Finally, you should be good to go! Your registration process is complete and your mobile gaming experience can commence!
Mobile Casinos South Africa FAQs
Yes, if you are a real money account holder at your favourite South African online casino, you can use the same login details to access your account on mobile. When doing so, you'll also notice that your real money account balance is the same, and you can make deposits or send queries in the same way as on desktop.
You may have heard a lot of conflicting reports in regards to whether playing on mobile is safe or not. The truth is, any electronic device could fall prey to threats, which is why it is a good idea to have antivirus software on your phone or tablet, always keep your passwords to yourself and never login to online banking or your online casino account when you're on an unsecured Wi-Fi connection. Always be alert; you may think the Wi-Fi at your local coffee shop is safe, but you never know who can see your details. For the most part, mobile casinos do everything in their power to keep your details, both personal and financial, out of range of cyber-criminals.
Due to memory limitations on mobile devices, you won't have access to all of the same games on your mobile as you do in a downloadable or instant play casino. However, most of the top online casinos have a wide scope of games and that means you will not be left without some form of game to play, whether it be a slot game, table game or speciality game.
Some online casinos do make use of a specific application which you can use on your phone when you want to play, but most will direct you to your phone's browser where you'll be able to access a mobile casino using a mobi site. This is a site that is responsive, which means it will adapt to the size and shape of your phone or tablet, giving you a better experience when you play.