Latest South African Sportstake 8 Weekend Fixtures
Get the latest South African Sportstake 8 Weekend Fixtures here. All the information you need to see if you are the next millionaire..
Sportstake 8 Predictions Today: Playcasino
At Playcasino, we've developed an algorithm that can make predictions for upcoming Sportstake 8 football games. These predictions are made using prior data about the teams in action and a lot of other factors are taken into account in order to make the most accurate predictions in an automated fashion. If you wish to take a look at our predictions for the Sportstake 8 fixtures, make sure to check this page a day before the games which is when we publish our predictions.
How to use the Bet Slip
In order to play Sportstake 8, you first need to get your hands on a bet slip which you can find on the national lottery website or at an authorized retailer
Make predictions using the tick box feature
After all of the 16 selections are made, hand over the bet slip to the teller who will give you a receipt as confirmation
Verify the details on the receipt are correct, write your name at the back and keep the receipt in your possession
How much does a Sportstake 8 ticket cost
The price of one entry for Sportstake 8 is just R2.
Players can opt for multiple entries, each at a cost of R2. Maximum spend per transaction is limited to R2000.
Sportstake 8 Weekend fixtures
How to Play Sportstake 8
Unlike Sportstake 13 where you predict the end result of 13 football games, in Sportstake 8, you need to predict the results of each half of 8 football games, which means you need to make 16 selections in total
For each half, you need to predict whether the home team is leading at the end of the half or whether the score line is tied at the end of the half or whether the away team is leading at the end of the half
If you choose 1 then you predict a win for the home team
If you choose x then you predict a draw
And
If you choose 2 then you predict a win for the away team
If you are not sure which team is the home team and which team is the away team, you can always remember the rule of thumb that the first team's name mentioned is always the home team. For example, if the fixture is listed as Chelsea Vs. Liverpool, you can deduce that Chelsea is the home team and Liverpool is the away team.
Once all 16 selections are made, you can pay R2 to the teller or make the payment online at the Ithuba website to confirm your entry.
You will now receive a receipt which you need to safe keep since you will be required to produce this receipt in case you win any of the prizes and need to claim it
The jackpot prize is won if you match all 16 selections, the odds of this happening for each enter is 1:1,159,323. However, there are three other prizes divisions which are awarded for matching 15, 14 or even 13 selections.
Remember, results are determined by excluding extra – time or penalty shootouts but by including the injury time added by the referee at the end of each half.
Sportstake 8 Propick Option
If you are not too confident in some of your predictions, you can always use the Propick option where a mix of random and expert selections are made on your behalf. All 16 selections are made automatically using various data integration and processing techniques.
Disclaimer
The Sportstake 8 results and fixtures published at Playcasino are meticulously checked for accuracy, but this data should not be considered official and Playcasino cannot be responsible for any fallacies. To confirm your win, contact the Ithuba National Lottery or check with an authorized lottery retailer near you. 
ZAR Casino Bonus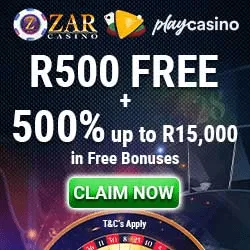 ******* EXCLUSIVE R500 FREE NO DEPOSIT BONUS @ ZAR CASINO*******
Whilst you are browsing the latest Sportstake 8 Weekend Fixtures, why not check out ZAR Casino and grab yourself a free casino bonus that we've secured, exclusively for our visitors. Yes, absolutely free; no deposit required!!!