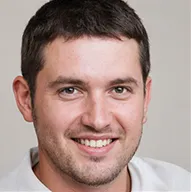 Meet 
Kelvin Jones 
Kelvin Jones (aka "The Baby Face Boss") is the face of PlayCasino.co.za. He probably knows more about South African online gambling than anyone we know and loves to share his knowledge and wisdom with anyone who is willing to listen. 
Kelvin has a gift of the gab and knows how to put it down perfectly on paper. When he was still at varsity, Kelvin started out as a freelance writer for random South African online gambling sites. That's until he chanced on PlayCasino.co.za and became one of our lead writers, a whole decade ago. Since then, Kelvin has been one of the most instrumental personalities in shaping PlayCasino.co.za into one of the best online gambling portals in the business. He patiently mentors all our new online casino reviewers and writers, and guides them on how to write so that South African players will find honest and concise information. He's proud of his work and we're proud of him!
Senior Editor and Product Owner
Kelvin's specialties are sports betting and slots! Kelvin is a die-hard rugby fan and has sworn dying allegiance to the Boks (we've even seen his green and gold pj's!). He follows the team's success with obsession and tries to make it to some of their games throughout the year.  But don't think the Boks have blocked this bloke's brain. He is equally knowledgeable about other teams in a diverse range of sports. Hell, he can even list the members of Canada's snowboarding Olympic team! You can understand, then, why Kelvin is our go-to guy for all online sports betting-related stuff.
We can also say the same about anything online slots-related. Kelvin is an absolute pro on the reels, and can talk to you about payout percentages, bonus features and betting limits like the pro he is. He knows about a new game's launch even before the software provider puts out an official press release!
Weekends are either spent on the couch watching sports from all over the world, or fishing at Brookwood Estate. Kelvin can cook up a mean trout dinner. He also asked us to write that he's looking for a wife!
Contact Kelvin on Facebook, Instagram or Twitter:
Kelvin's Picks:
Favourite online casino: Springbok Casino (hands down!)
Favourite online casino game: Any slot game with a sports theme (eg. Frankie Dettori's Magic Seven Slot, Tom Trumps: Football Stars Slot, etc.)