How AI is Changing the Way We Play and Win
Everybody is talking about AI these days. Since last November, everyone and their mother has used ChatGPT, and everyone has an opinion about this new technology. The reality is that AI is nothing new, has been around for years, and has been part of our daily lives without us even knowing it. Because anyone with an internet connection can have a conversation with ChatGPT the spotlight is very clearly on AI and how it is currently impacting and will impact our lives in the future.
AI in the Casino Industry
AI has been chugging along for years in many industries. Often AI has been working right under our noses. In the casino industry, AI has been involved in how we play and win for many years. Google has been using AI to return your search results to you for well over a decade. But just how exactly is AI used in the online casino industry? Let's break it down.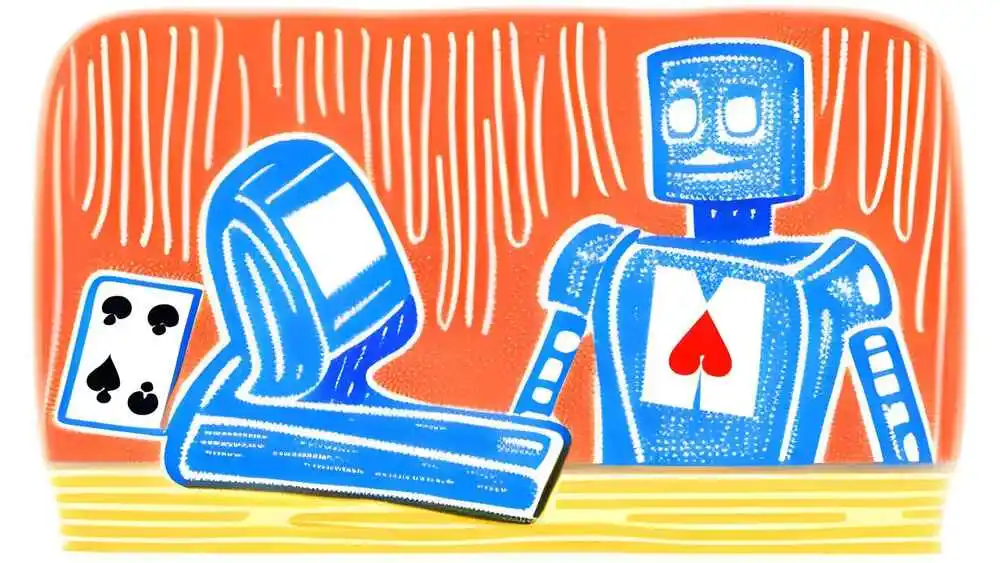 Humans are still smarter than bots, for the most part. AI does trump us to the sheer volume of data that it can process in a short time. AI can do what might take data analysts months to do in minutes. For that reason, AI has been used in the casino industry to analyze data to help improve casino games and how enjoyable those games are. But the data also help elsewhere on your favourite casino site, so let's break it down.
AI and Online Casino Game Development
A variety of AI-related technologies are being employed in the creation of casino games. For instance, AI algorithms might examine player behaviour and preference data to create new games or improve existing ones.
The development of slot machine games using AI is one instance of this. To ascertain which features and themes are liked the most by players, AI systems can examine player data. This player data can be used to develop new online casino games or even contribute to changes in existing games. The payout structure of slot machines can also be improved by AI, ensuring that players have a fair and entertaining experience.
AI Can Detect Fraud in the Casino Industry
AI is being used to detect fraudulent behaviour in casinos, both in brick-and-mortar casinos and online casinos. AI can quickly and easily detect suspicious activity.
AI algorithms can analyze data on player behaviour, such as deposit patterns, to identify instances of money laundering or cheating. Because AI is really good at identifying patterns, it is often used to detect the following dubious behaviours in the online casino industry:
Suspicious account login activity

Credit Card Fraud
Overall, the use of AI for fraud detection is becoming increasingly important in the casino industry, helping to protect casinos and players from fraudulent activity and improving the overall security of the gaming environment.
AI Optimizes Your Personal Gaming Experience

Casinos are using AI to personalize gaming experiences for players by analyzing their behaviour and preferences. AI algorithms can analyze data on a player's previous gaming activity to suggest games that match their interests. Personalized promotions and bonuses can be offered to players based on the online casino games they enjoy most. Personalized casino gaming experiences can help attract and retain players.
AI algorithms can analyze player data, such as their preferred lighting and sound levels, to create an immersive gaming environment. The use of AI to create personalized gaming experiences has been commonplace in the casino industry for many years.
AI as Customer Support in the Online Casino Industry
Online casinos use AI-powered chatbots to provide 24/7 customer support to their players. Chatbots can handle a variety of customer service tasks:
Answering frequently asked questions

Helping with account management

Resetting of passwords and other login details
Using AI in these ways can help improve casino player satisfaction and reduce player frustration dramatically.
AI-powered chatbots in online casinos are becoming increasingly important to provide players with fast, efficient, and personalized customer service.
AI Helps With Responsible Gambling
Responsible gaming is an important issue in the casino industry since it protects the players first, and AI is used to help identify players at risk of developing a gambling addiction. AI algorithms can analyze a player's behaviour and spending patterns to detect when a player is exhibiting risky behaviour, such as chasing losses or betting larger amounts than usual. When a player is identified as being at risk, the casino can provide targeted interventions, such as self-exclusion programs, gambling addiction counselling, or limits on betting activity.

AI-powered responsible gaming tools can also help players to manage their gambling habits. For instance, players can set limits on their spending or the time spent playing and receive notifications when they are close to reaching these limits. AI can also provide personalized recommendations for responsible gaming, such as taking breaks during gameplay or setting reminders to help manage their gambling habits. The use of AI in responsible gaming is becoming increasingly important as a way to promote safe and responsible gambling practices in the casino industry.
Why not see if you can spot where AI is helping you in your favourite online casino games or daily life?
Get in on the action
Sign up now for the latest bonuses, promotions, and new online casinos.
Have You Found What You're Looking for?
Your feedback is paramount!