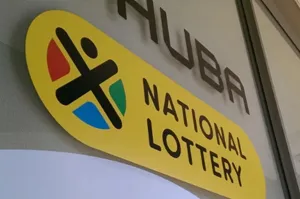 A story is currently doing the rounds in South Africa that the Ithuba National Lottery was robbed of R18 million by a student. The story goes that a University of Johannesburg student, named Sizwe, managed to clone three unclaimed South African lottery tickets and used them to receive a R18 million payout. He then allegedly fled the country with his winnings to Swaziland
Ithuba has now come out publicly to slam these reports and said that there is absolutely no truth to the story at all.
"Ithuba has become aware of the news that is currently being circulated, regarding a University of Johannesburg student who allegedly Photoshopped a Lottery ticket and used it to claim winnings," said the public relations manager of Ithuba, NalediMasopha. "We can confirm that no such incident has taken place. The news is fake. Furthermore, Ithuba has high-security measures in place that would immediately identify invalid claims of any jackpot and non-jackpot prizes."
Efforts were made by the lottery operator to make contact with the publication which first reported the story. The report went so far as to claim that the "student" was in cohorts with a person who worked with the lottery, and was therefore able to steal from the national lottery. Ithuba said that it has not managed to get a response from the publication.
In the meantime, "Sizwe" has been hailed a national hero by the many people who still believe the story. Social media users have taken to their favorite platforms, praising the student for "seeing an opportunity and utilizing it," as one man wrote.
Someone else wrote that he "saluted" Sizwe for using his knowledge and skills to live his life.
"At least Sizwe's action didn't cost any life!" the person wrote.
Twitter user, Toni, wrote that "Lotto must leave Sizwe alone, do you understand the frustration of thatha ma chance and never thatha ma million. He saw an easy way out and took it. Leave Sizwe alone. Sizwe 1 Lotto 0".
Click here for Lotto & Lottoplus Results | Click here for Powerball Results | Learn more about lottery rules & regulations in African countries