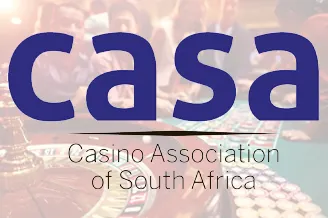 The Casino Association of South Africa (CASA), released figures last week showing a positive growth trend in the country's gambling industry. According to CASA, casino revenues increased by 3.5% in the last year. As such, gross gambling revenue (GGR) from casino climbed to R18.5 million in the year ending March 31st, 2018.
The report issued by CASA, entitled 2018 Survey of Casino Entertainment, showed that CASA members' gross gambling revenues contributed R6.1 billion in revenue to the South Africa's tax regime.
CASA warned, however, that certain elements could affect future numbers, including growing unemployment numbers and an erratic economic environment. In addition, the association warned about the effects of illegal gambling activities on the economy and the industry.
<!--more-->
The chief executive officer of CASA, Themba Ngobese said: "With illegal gambling operations cropping up with alarming frequency, the casino industry has had to adapt to operating with invisible competitors, besides advocating for more concerted action to be taken by law enforcement."
CASA has continuously warned about the lack of enforcement of South African gambling law and said that, as a result, illegal establishments continue to grow "and are now in the form of entertainment centers."
CASA also expressed its concern regarding proposed changes to South African gambling legislation and other legislation that could have a direct impact on the country's casinos.
"The draft Control of Tobacco Products and Electronic Delivery Systems Bill, for example, could see all smoking banned in enclosed public places, including current designated smoking areas," said the group in a statement, "and should this bill be passed, casinos could see as much as an 18% drop in GGR nationally, which translates to around R3.16 billion."
When it comes to online gambling, CASA proposes that the government legalizes the industry and then "subject it to an effective and credible legislative and regulatory dispensation."
The country's gambling revenues are projected to rise to R30 billion in 2019. The entire gambling industry (casino, sports betting, lottery, limited payout machines and bingo) brought in gross gambling revenue of R26.3 billion in 2016. 
About Playcasino.co.za:
Playcasino.co.za is the no1 guide on how to gamble online south africa based players prefer. If you're looking for winning an online casino real money no deposit bonus codes needed, you are at the right place.