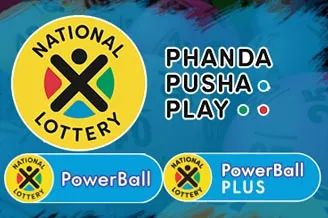 The winner of the record-breaking multi-million-Rand PowerBall lottery jackpot has finally come forward to collect their prize. Ithubu confirmed that the shocked winner, who nabbed over R232 million in late February, was finally found after opting to take a few days to digest the news.
Ithubu corporate relations executive, KhensaniMabuza said that "at the moment we can't divulge too much information about our winner."
"We can merely acknowledge that the winner has come forward and we are following our normal processes."
Ithubu, the official operator of the South African lottery, said that the winner would be given free financial advice, as well as four months of psychological counselling, offered to all lottery winners of sums of more than R50,000.
<!--more-->

Ithubu explained the process that winners undergo. They need to present themselves at an Ithubu Regional Office to claim the jackpot. They then undergo a Winners Services Process that includes an identification and verification process. Winners can arrive with family, but in order to complete the process, they are limited to one family member. The ticket is sent to Johannesburg to check if there is any case of fraud.
News24 reported that the winning ticket – the only ticket which won the jackpot – was bought at OK Minimark in Tygerdal, Cape Town. The winner played a natural selection for just R22.50.
The win has been excellent for the store where the lucky ticket was built. Business owner, Johan Rothman said: "I'm so excited, it's like I won it."
Rothman confirmed that the winner had picked his or her own numbers – something that regular customers usually do (instead of going for the automatic selection).
He said that the win had been an entire publicity exercise, albeit unintentionally.
"There's been a lot of interest from the public to see the machine that paid out the biggest payment in history," he said. Visitors came as far as Paarl and Stellenbosch to visit the store.
Winners are given the whole sum by Ithubu without any tax been taken off by the lottery operator; however winners are still subject to normal taxation rules within their tax brackets. 
Click here for Lotto & Lottoplus Results | Click here for Powerball Results 
About Playcasino.co.za: 
Playcasino is the no1 online gambling guide for the best casino sites in south africa. If you're looking for a safe, legit, and legal online casino with real money no deposit offers in South Africa, you are at the right place.