They fight mean and dirty. And they are born to dig.
Honey Badgers are mean and ferocious, but they're also very intelligent. They have unusually large brains and are among the very few non-primates that use tools.
This month Springbok players can take 25 free spins on the new Penguin Palooza slot game from Realtime Gaming.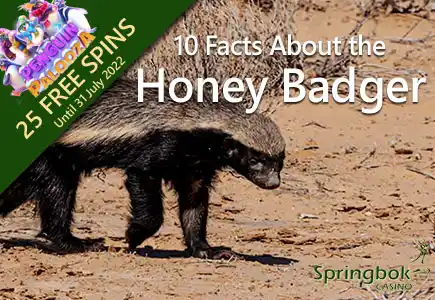 JULY FREE SPINS
25 Free Spins on Penguin Palooza
Coupon Code: HONEY
Available until July 31, 2022
The frosty new Penguin Palooza slot features a group of playful penguins and has a Locking Scatter that can lead to massive payouts.
Get in on the action
Sign up now for the latest bonuses, promotions, and new online casinos.
Have You Found What You're Looking for?
Your feedback is paramount!