Because all land based casinos are closed, in case you wish to keep the same gaming level during lockdown, check out some of the best and tested Online Casinos in South Africa…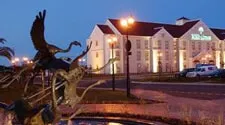 Province: Northern Cape
Address: N12 Phakamile, Mabije Road, Kimberley
Phone: +2753 830 2600
Fax: +2753 830 2601
Email: flamingo.comments@suninternational.com
Website: www.suninternational.com/Destinations/Casinos/Flamingo
Directions From Kimberly Airport (± 14km)
Approximate driving time 19 mins hour/s
Head northwest toward Oliver Rd, 750m.
Continue straight onto Maroela St, 350m.
Turn left at Oliver Rd/N8.
Continue to follow N8 Go through 1 roundabout, 4.6km.
Slight left at Bultfontein Rd/N12, 600m.
Turn right at Lennox St/N12/R64, 650m.
Turn left at Quinn St/N12, 1.4km.
Turn right at Transvaal Rd/N12, 4.7km.
Turn left Destination will be on the right, 550m.
<iframe style="border: 0;" src="https://maps.google.com/maps?f=q&source=s_q&hl=en&geocode=&q=flamingo+casino+Transvaal+Road,+Kimberley&aq=&sll=-26.512382,29.161921&sspn=0.004877,0.010504&ie=UTF8&hq=flamingo+casino+Transvaal+Road,+Kimberley&hnear=&radius=15000&ll=-28.75118,24.77095&spn=0.009557,0.021007&t=m&z=14&iwloc=A&cid=9284204620784592987&output=embed" width="600" height="450" allowfullscreen="allowfullscreen"></iframe>
Overview
For a truly romantic casino experience that takes you back to the heady days of the South African Diamond Rush, Flamingo Casino is the destination to aim for. The casino is beautifully matched with the architecture in Kimberley, which is steeped in history and style.
As part of the Sun International brand of gaming complexes, Flamingo Casino is able to offer its visitors the backing of a sound and reputable industry group.
Flamingo Casino offers visitors a unique gaming experience within a timeless environment, merging contemporary excitement with classic elegance. Non stop entertainment, comfortable accommodation and delectable dining opportunities await visitors to this complex in the heart of the Northern Cape.
Casino
The Flamingo pink color scheme is carried through onto the casino floor, providing players with a unique and soothing gaming environment. The casino, which operates each and every day from noon until closing time, is designed in a 'Victorian-meets-contemporary-casino' style and has lots to offer players looking for exciting gaming action.
There are nine tables at Flamingo Casino, offering the ever popular blackjack and American roulette. In addition, there are no less than 240 slot machines, all with a unique Victorian- style design for added fun. The games on hand include all time favorites such as Wheel of Gold, Hollywood, Born to be Wild and African Express – among others.
Both smokers and non smokers will find excellent gaming facilities to suit their needs, with separate areas throughout the casino floor for each group. The casino also offers walk up bars that provide a great drink service to customers who wish to quench their thirst in between exciting gaming sessions.
Flamingo Casino also uses smart card gaming so that visitors can move from game to game without lugging heavy bags of tokens with them.
Dining and Bars
Over and above the walk up bars that offer drink services, Flamingo Casino offers two other dining options – the Squires Grill and Bar and 129 Show Bar. Squires is a great family restaurant that is famous for its steaks and other dishes. Open from noon until 11 each night, Squires offers a la carte lunch and dinner menus.
For the chance to watch top sporting events or indulge in the best live entertainment in the region, 129 Show Bar is the place to head. Top artists regularly appear at this venue, adding a great touch to the casino's entertainment schedule.
Accommodation
Those wishing to spend longer periods at Flamingo Casino will find great budget accommodation at the 90 room Road Lodge Hotel near the entrance to the complex. The hotel offers excellent room rates, whether one, two, or three people share the rooms, and provides all the added conveniences such as 24 hour service.
While waiting for land casinos to open their doors  take a look at Playcasino.co.za.
Playcasino.co.za is the no1 guide for South African online casino games. If you're looking for a safe, legit, and new online casino no deposit bonus, look no further.