Scratch cards were traditionally land-based games that could be bought from retail outlets; however their popularity has skyrocketed since they were introduced online in the 1990s. These games are popular as they require small bets, but have the potential to pay out huge winnings. They are completely random, giving every player an equal chance of hitting a winning combination and this is another reason they attract so many players. Recently, many online casinos now offer a range of scratch cards in their games suite and this scratch card guide will explain how to play the games at online casinos. We list some of the best scratch card sites that accept South African players on this page. Give them a go and win BIG instantly!
History of Scratch Card
The first scratch cards were invented in 1974 by John Koza, an American computer scientist and Daniel Bower, a retail promotions specialist. Together they established the Scientific Games Corporation and began to work for the Massachusetts Lottery Commission. Weekly revenue for the Massachusetts Lottery Commission rose from $1 million to $2.7 million thanks to the amazing popularity of these games. The scratch card fad spread throughout the US. In 1985, Cal Tigner invented the Take-a-Ticket scratch card dispenser in Oregon, allowing tickets to be distributed almost anywhere. In 1995, the National Lottery in the UK launched instant scratch cards and around the same time, scratch cards were introduced online as online casinos became more popular and accessible. Scratch cards truly began to offer instantaneous prizes.
How to Play Scratch Card Online
Online scratch cards are among the simplest games to play and are much like real life scratch cards which is one of the reasons they are popular. Nowadays, you can visit an online casino that offers scratch cards in its games suite and choose the game you want to play. You can choose from a wide range of themes, as they offer something to appeal to all players. You will also find scratch cards with a range of betting sizes allowing you to choose one that best suits your bankroll. You will then need to place your bet to get the game started. Select the size of the coin and the number of coins you want to bet with. You will be given the choice to scratch each square manually by clicking on it with the mouse or to scratch the squares automatically by clicking on the option to scratch all squares. Payouts will be made according to the payout table on the screen. Most scratch cards require you to match symbols; however some games are more complicated and pay out for specific combinations. It is all random; however and your only required in the game is to scratch the squares.
Online Scratch Card
This scratch card guide is for online scratch card play, but anyone who has played a scratch card that they have bought from a retailer, will have no trouble understanding how the game works. Both land-based and online scratch cards are played in the same way – you pay for the ticket or place your bet and then scratch the squares to reveal the symbols. Playing land-based scratch card games is exciting as you watch the symbols appearing; however the benefits of playing online have made them popular games at online casinos. There are a wide range of options when playing online – from the size of bets available and the number of different themes to the auto vs. manual choices that are available. The major benefit of instant payouts also attracts many players, particularly considering how small the bet sizes can be and how high the payouts can be.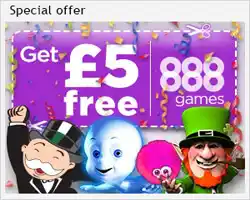 Get in on the action
Sign up now for the latest bonuses, promotions, and new online casinos.
Have You Found What You're Looking for?
Your feedback is paramount!