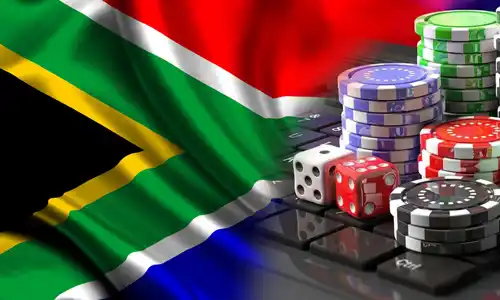 Essentially, gambling is all about numbers – odds, probabilities, and statistics. Right from the blackjack player counting his cards on the table, to a casino operator adjusting the mix of games vs. slots, everything in gambling involves some number crunching.
In this in-depth review, we take a closer look at the South African gambling industry as a whole, from online to offline, legal to illegal, and more. Learn all there is to learn about the current trajectory of the gambling industry in the Rainbow Nation, right here!
Current Size of South African Gambling
As of 2021, most forms of gambling are legal in South Africa. The regulated gambling industry in the country is relatively young – it was only legalized in 1996. Except for online casinos, most other forms of gambling are licensed and regulated by the authorities under the 2004 National Gambling Act.
These other forms of legal gambling in South Africa include the following:
Casino resorts
Sports betting – offline and online
Horse racing
Together, these segments account for an industry that generated over R32.7 billion in revenues in 2020. This figure does not include revenues from the National Lottery, which was around R1.3 billion (2018 figures). As you can see, the total revenues from all forms of gambling + lotteries are around R34 billion.
The Gambling Big Picture – South Africa Vs Rest of the World
In the grand scheme of things, South Africa is one of the 140+ nations in the world where at least some form of gambling is legalized. While does not rank first in any major metric, the South African gambling market is no pushover either.
Casino Gambling – R18.3 billion GGR  – 40+ Casinos
With the COVID situation, many casinos and gambling establishments are being forced to shut down, temporarily or otherwise. As of 2021, South Africa has around 40 licensed and active casino establishments spread across the country.
That number easily puts South Africa among the top 20 countries with the most casinos. The table is led by the United States, which has more casinos than most other countries combined at over 2100! Romania (300+), Canada (219), Mexico (209), France (189), Netherlands (188), and the UK (154) come next on the top 10.
In terms of casino numbers, South Africa is comparable to countries like Austria, Macau, Australia, Albania, Spain, Cambodia, and Slovakia. Of course, absolute numbers don't tell the whole story – the size of the casinos and the number of visitors also play a huge role.
For instance, Macau may have around the same number of casinos as South Africa, but its industry is absolutely massive thanks to giant resorts and the influx of millions of players from China. The revenues of the casinos in the territory absolutely dwarfs the South African numbers by a margin of 20x – worth R600 billion in 2020.
Australia is another example – it only has half the population of South Africa, but the Australian casino revenue in 2020 was estimated at R70 billion.  Compared to that, South African casino operators registered revenues worth R18.3 in 2020, which is not at all bad considering the smaller size of the South African economy and wider COVID situation.
Sports Betting – R8.7 billion GGR
Sports betting is available both online and offline in South Africa, in line with most regulated markets around the world in 2021. The UK is one of the oldest and most highly regulated sports betting markets and the home to the biggest betting brands. Betting revenues in the UK reach around  £6 billion each year, which is roughly R123 billion.
Australia is another huge sports-mad betting market, with an annual turnover of close to A$10 billion, or R110 billion. These figures include both horse racing and betting on sports, from online sites as well as offline betting shops and racecourses.
The US is another major sports betting market that is growing at a frenetic pace. Since sports betting was only properly legalized in 2018, the US has the potential to grow into the most lucrative betting market in the world, worth $2.5 billion in 2021 –R37.8 billion.
Biggest in Africa?
As these numbers indicate, South Africa is a major gambling market in its own right, and easily one of the biggest in Africa. The closest competitor on the continent in terms of GDP and population has to be Nigeria.
Casino gaming is still in its infancy in Nigeria, with just 9 casinos and annual revenue of just under R1 billion by 2018 estimates. But the major potential in Nigeria has to be sports betting, with the deep level of enthusiasm in the country for football and other sports.
The market in Nigeria for sports betting is estimated to be worth $2 billion or R30 billion. But the industry is poorly regulated, with many unlicensed offshore operators accepting bets from Nigerian punters.
In conclusion, as a combined gambling market, South Africa is still the largest and most valuable in Africa. Due to its weaker casino segment, Nigeria lags but has the potential to overtake the Rainbow Nation in terms of gaming revenues in the future.
Status of Gambling in South Africa
There are two main aspects to consider when looking at the status of gambling markets in any country. The first is the legal aspect – in many parts of the world, various forms of gambling are prohibited on moral, religious, or public welfare grounds. The second is the social aspect – the attitude of the public towards gambling as an activity, which is often based on cultural and religious norms.
Popular Attitudes towards Gambling in South Africa
South African society has always had a positive relationship with gambling. Even when laws were promulgated to outlaw gambling, it persisted as a pastime across the country. After legalization in 1996, gambling has become even more widely accepted and normalized in South African society.
Research surveys by government agencies indicate that 91.8% of respondents considered gambling a harmless entertainment or pastime. Around 82.6% of people had no issues with the growth of the gambling industry in the country in recent years. Only a small fraction – 6.2% – expressed reservations or concerns about the increasing popularity of gambling in South Africa.
In regulated markets like the UK and Australia in particular, there is vocal criticism towards the gambling industry from a significant minority. This is largely due to the ill effects of problem gambling and addiction. This aspect is conspicuous by its absence in South Africa – this is generally a good sign.
How Many People Gamble in South Africa?
Surveys generally indicate that between 6-8% of South Africans fully abstain from all forms of gambling. More than 90% of South Africans enjoy some type of gambling at least once a year. The most popular form is the national lottery which has over 90% participation from survey respondents at least once in their lives.
In contrast, around 10% of the popular are regular gamblers. Apart from lotteries, the following are the most popular types of online gambling in South Africa:
Slots/LPMs – 70%
Sports betting – 25%
Bingo – 5%
The Legal Status of Gambling in South Africa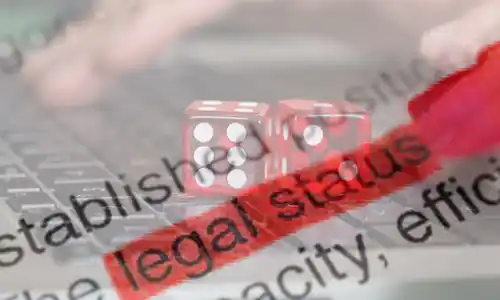 To fully understand the current legal status of gambling in the country, we have to take a quick look at the evolution of the laws across history. During the colonial era, gambling was extremely popular but usually carried out as an illegal activity.
Gambling Act of 1965
After forming an independent South Africa in 1910, the first clear-cut laws on gambling were framed in 1965. The Gambling Act prohibited all forms of casino gambling and sports betting, except for betting on horse racing which was allowed to continue.
During this Apartheid era, the Government created territories called "bantustans," set aside exclusively for the black citizens of the country. These territories had relative self-autonomy, which allowed casinos to operate even if they were illegal under South African law.
The major territories for casino gambling in this era were the Bantustans of Bophuthatswana, Ciskei, Transkei, and Venda. But due to the apartheid laws, these establishments were not open to the white citizens of South Africa.
National Gambling Act of 1996
By the time of the abolition of apartheid in South Africa in 1994, over 2000 such illegal casinos were operating in former Bantustan regions across the country. Given the popularity of gambling in the country, and the potential for vital revenue generation, the new government passed the first laws legalizing all major forms of gambling.
Under the new national gambling laws, sports betting, casino gaming, bingo, and lotteries were legalized. A new system of licensing and taxation was also created and over 40 new licenses were awarded to businesses in these sectors. A national lottery and a National Gaming Board were created to oversee online casinos and gambling regulations.
National Gambling Act of 2004
In 2004, a new gambling law was created to replace the 1996 version, adding new provisions regarding player safety, standards, and regulation/licensing. But the main new feature of the 2004 version of the law was the prohibition on online casino gambling. As per the Gambling Act 2004, no firm based in South Africa can legally offer online casino games to citizens and residents.
National Gambling Act Amendment of 2008
The prohibition on online casino gambling was found to have no practical effect on the gambling market in South Africa. Given the free nature of the internet, offshore operators could accept players from South Africa at online casinos with relative impunity, leading to revenue losses to South African businesses and government tax income.
To counter this, proposals for an Amendment were successfully passed by the legislature in 2008. The main feature of this amendment was the creation of a licensing system for South African gambling businesses to run online casinos under strict standards. Although the law was passed, it was never entered into force.
Several complications prevented its passage to the gazette and final approval from the President – the last vital step required to pass a law in South Africa. One reason could be the complications created by a High Court order in Gauteng – it effectively prohibited online casino gambling in South Africa, creating a potential clash with the 2008 Amendment.
As a result, the 2008 Amendment has remained in perpetual limbo, with no news regarding its eventual fate. As of 2021, the 2004 Act is still the law of the land in South Africa regarding online casino gambling.
Future of Gambling Laws in South Africa
Several alternatives have been mooted for the current status of online gambling in the country. In 2014, the government invited opinions from the public and businesses regarding a potential bill to legalise online gambling. But no further progress has been recorded on this movement as well.
The 2020 COVID crisis could prove to be a game-changer here. As we will explain in the next section, the pandemic has significantly affected consumer usage patterns – across the globe, players are being forced to switch from offline to online gambling. This is also being felt in South Africa. It might give the government enough impetus to legalize online casino gambling and allow ailing casino businesses to switch to this lucrative form of gambling.
Gambling Authorities in South Africa
The regulation of casinos, sports betting, and other forms of gambling follows a federal structure in South Africa. There are nine provinces in the country and each has a local authority to handle all aspects of gambling enforcement, licensing, and taxation. These authorities are:
Gauteng Gambling Board
Eastern Cape Gambling and Betting Board
Free State Gambling and Racing Board
KwaZulu-Natal Gambling and Racing Board
Limpopo Gambling Board
Mpumalanga Gambling Board
North West Gambling Board
Northern Cape Gambling Board
Western Cape Gambling and Racing Board
Any casino or sports betting operator wishing to operate in a territory must approach the local gambling board for appropriate licensing. None of these boards permits online casinos. However, online sports betting is allowed.
There is also a National Gambling Board to coordinate and oversee the enforcement of gambling regulations in the country. For lotteries, the National Lotteries Commission is the relevant authority.
Different Segments of the South African Gambling Industry
The National Gambling Board of South Africa publishes annual reports regarding the state of the domestic gambling market, with detailed statistics about revenues and contributions from individual sectors. The main sectors are casino gambling, sports betting, limited payout machines (LPMs), and bingo (both traditional and electronic).
Based on the latest figures available for 2019-2020, we can see that the casino industry primarily dominates the market. Here is a quick breakdown of the contribution of each sector to the annual gambling revenues, which was R32.7 billion, excluding lotteries:
| Type | Percentage | Revenue |
| --- | --- | --- |
| Casinos | 56.3% | R18.3 billion |
| Sports Betting | 26.8% | R8.7 billion |
| LPMs | 11.3% | R3.6 billion |
| Bingo | 5.5% | R1.8 billion |
Casino Gambling in South Africa (offline)
South African casinos are located in nearly 40 different cities across the country. They cater to the citizens, local residents, and millions of tourists that flock to the country each year for Safaris and the amazing local scenery and culture.
Cape Town is the main center of gambling in South Africa, with five casinos. A typical large casino in South Africa will offer up to 2000 video slot machines, anywhere from 50 – 100 gaming tables, 5 – 20 poker tables, and other attractions like spas, restaurants, shopping, and entertainment venues.
The biggest casino in South Africa is the GrandWest Casino & Entertainment World in Cape Town. Other major resorts include the Time Square Casino Menlyn Maine in Pretoria, Montecasino, Carnival City, and Emperors Palace Hotel Resort (all three in Johannesburg).
With R18.3 billion in annual turnover, the casino industry accounts for more than half of the total gambling revenues in South Africa. But that percentage has been shrinking in recent years, thanks at least partially to COVID. Between 2018 and 2020, the income shares from casinos witnessed negative growth of -1.3%. In 2018, it accounted for 60% of the revenues, indicating a slump of nearly 10% in the next two years.
But this is not an isolated incident – casino share has been slowing down since 2010. In that period, the revenue share of casinos in south African gambling was a whopping 80%. The decline has several reasons – one is the heavy saturation in the field, with many casinos vying for the attention of the customers.
Another reason is the rise of popular alternatives online such as sports betting and offshore online casinos.
Sports Betting in South Africa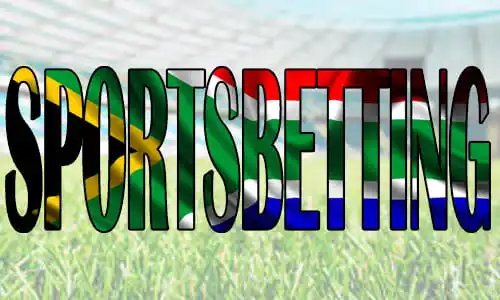 Sports betting is one of the oldest legitimate betting industries in South Africa – mainly due to horse racing being legal from the very beginning. The country has over 80 licensed bookmakers in the industry, with at least 30 having acquired online betting licenses as well.
Out of all the sectors, sports betting has registered the maximum growth in recent years. In 2020, it witnessed a 21.3% growth year-on-year, rapidly closing in on casinos as the main income earner. While there is still some way to go, the speed at which betting has increased in popularity among South Africans is quite stunning indeed.
Popular Sports for Betting in South Africa
Football – 70% 
Horse Racing – 15%
Rugby – 5%
Cricket – 5%
Tennis, Golf MMA, others – 5%
(all percentages are rough approximations based on web search query frequencies, etc)
Football: Based on a preliminary look at the betting patterns of South African punters, it is abundantly clear that one sports towers above all in terms of sheer popularity – football. The South African Premier Division, tournaments and matches involving the national team called "Bafana Bafana," and overseas contests like the English Premier League and European Champions League attract bets from South Africa.
Horse Racing: The three major venues for horse racing in South Africa are Turffontein in Johannesburg, Greyville in Durban, and the Kenilworth in Cape Town. They host many important races throughout the calendar year. The Summer Cup, Durban July, and the Sun Met are the three major horse racing events that attract the maximum wagers. Players can place bets at on-course tote booking stalls as well as online and retail betting shops.
Rugby & Cricket – Both these sports have a sizeable fan following in South Africa. Whenever the Springboks play in a Rugby Union test or World Cup, the wagers placed on these matches skyrocket. Likewise, betting on the Proteas in the Cricket World Cup and other contests is also very common. Other sports like MMA, Golf, Tennis, and Athletics have a small but growing number of fans among South African punters.
Major Online Sportsbooks South Africa
Dozens of operators have successfully claimed an official license for online sports betting from gambling boards in South Africa. Some operators have licenses from multiple provincial boards. While many are South African firms – both casinos and offline bookmakers – some of the operators are online-only businesses based outside South Africa. The following are some notable examples of each type of licensing:
Local Bookmakers – KrugerBets, Hollywood Bets, Betting World, Sun International, etc
Offshore Bookmakers – Sportingbet, Netbet, Ebet
Online Only – InterbetBetSa
Limited Payout Machines in South Africa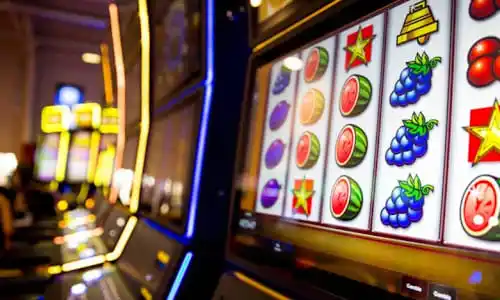 A limited payout machine is a type of slot machine with restrictions on bet sizes and win prizes. Slot machines are located outside casinos, in hotels, pubs, betting shops, and other similar retail locations. These businesses can either apply for an LPM license or partner with an independent LPM licensed operator.
LPMs were legalized and regulated by the 2004 Gambling Act. The rules allowed for the operation of up to 50,000 slot machines outside South African casinos. But only around 8000 were in operation as of 2013. By 2020, this figure had risen to almost 14,000 active LPMs, spread across 2500 operators.
Each slot machine can accept a maximum bet of R5 and pay a maximum prize of R500. The system of machines is centrally connected and monitored to ensure that the rules are followed everywhere.
These LPM slots accounted for nearly 11.3% of annual revenues in the South African gambling industry in 2020. The total figure in rands was R3.6 billion. The sector experienced a healthy growth rate of 9.9%, which was narrowly behind sports betting and bingo. But with COVID restrictions on retail, LPMs face a somewhat uncertain future in South Africa.
Bingo in South Africa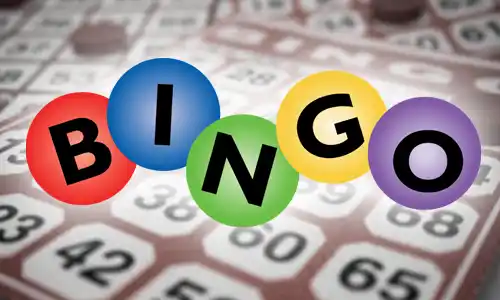 Under South African law, both offline bingo and electronic bingo are legal and regulated. But availability is restricted to six out of the nine provinces – Gauteng, Mpumalanga, Limpopo, North West, Eastern Cape, and KwaZulu-Natal. Bingo is unavailable in Free State, Northern Cape, and Western Cape.
Players in other provinces can participate at licensed premised Bingo Halls. There are around 56 licensed bingo halls in South Africa. Galaxy Bingo, Goldrush, Great Bingo, Boss Gaming, and Viva Bingo are the main licensed operators. The popularity of the game has increased steadily in recent years in South Africa.
2020 it accounted for 5.5% of total gambling revenues, at roughly R1.8 billion. The growth of bingo revenues year on year was quite strong at 14.6%, second only to sports betting. While paper bingo has a maximum capacity of 1300 seats, electronic bingo machines are far more common, with close to 8100 seats available (2020 figures)
Lottery in South Africa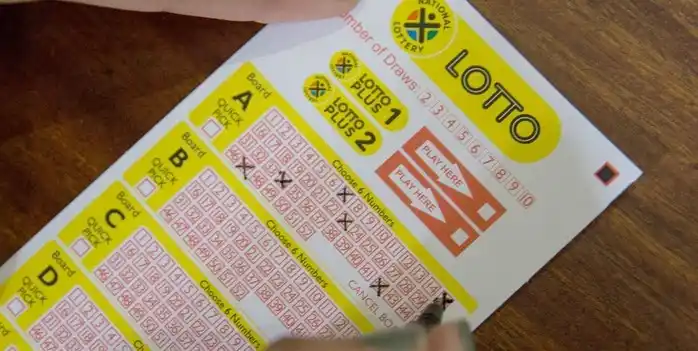 Technically, a lottery can be considered a more passive form of gambling. Due to its easy accessibility and relatively limited financial impact, the lottery is the most popular form of gambling in South Africa.
Regulated by the Lotteries Commission, the national lotto in South Africa is operated by a single vendor, chosen every 5-7 years after a bidding process. The current operator is Ithuba, with multiple lotto and scratch card games, PowerBall, and EAZIwin jackpot products.
The highest jackpot in the South African lotto is worth around R232 million. Due to the low cost of tickets and the high prize, the lotto is the most popular game in South Africa in terms of the number of players. The total value of ticket sales is at R5.3 billion, with total revenues standing at R1.3 billion. There has been a steady growth of around 1.46% in lottery revenues in 2017-18.
Total RTP From Each Gambling Mode in South Africa
RTP in gambling means Return to Player. It is a percentage that expresses the average expected returns a player can expect from gambling on any particular game for an extended period. RTP does not guarantee a certain percentage from each gambling session. The individual outcomes can vary widely, especially on short sessions of gambling.
According to official government figures from 2020, the RTP distribution across the major gambling modes in South Africa looks something like this:
Bingo 9%
Casino 9%
LPM 4%
Betting 4%
From these numbers, it is quite clear that Bingo is the game with the best chance of returns over extended gaming sessions. The difference between casinos and LPMs is marginal, driven higher by the presence of table games in casinos. Games like blackjack have a much higher RTP than slot machines.
Finally, given the wide variance of outcomes in sports games and races, it is no surprise that betting on sports has the lowest RTP at around 78.4%. But given the way odds work in sports betting, the chance of huge payouts are also quite high – a good reason for the increasing popularity of this form of gambling.
Territorial Distribution of Gambling Across South Africa
The nine territories don't have an equal contribution to the South African gambling industry. As the wealthiest province and the center of economic activity in South Africa, Gauteng is also the major contributor towards national gambling revenues. Here is a rough distribution of the size of territorial gambling revenues:
Gauteng 40% - 1 billion
Western Cape 18% - 9 billion
Kwa-Zulu Natal 6% - R5.7 billion
Eastern Cape 2% - R2.3 billion
Mpumalanga 5% - R1.4 billion
Limpopo 5% - R1.4 billion
North West 1% - R1.3 billion
Free State 8% - R600 million
Northern Cape 9% - R292 million
Gauteng
Not surprisingly, Gauteng tops the list on most major aspects. It collected the most taxes on gambling at R1.1 billion or 37% of all income from gambling to the states in South Africa. It also accounted for the highest turnover in all gambling, at 42%. The highest income from gambling in Casinos (45%), sport and horse betting (50.1%), and (bingo 36.5%) are all recorded in Gauteng.
Western Cape
After Gauteng, the next biggest source of gambling revenue on the charts for South African provinces is Western Cape. In casinos, LPMs, and bookmakers, it is a major contributor to gambling revenue. But there are no Bingo operators in Western Cap.
KwaZulu Natal
Along with the first two provinces, KZN is one of the three major horse betting centers in South Africa. These three provinces each get wagers worth at least R450 million each year on horse betting. KZN is also the second biggest source of Bingo revenue after Gauteng. In all other areas, it ranks third behind Western Cape.
The remaining six provinces contribute relatively less in terms of gambling volumes and revenues. But there are some standout statistics from these regions as well. For instance, Mpumalanga recorded the biggest increase in LPM betting revenues between 2019 -2020, with a jump of 22.3%. The nearest entrant was Western Cape and KZN, both registering revenue increases of 8.8% and 8.5% respectively.
The Role of Online Casino Gambling in South Africa
Online casino gambling is not regulated or legalized in South Africa. Due to the absence of any regulated visible market, it is impossible to access accurate stats regarding player numbers and win percentages. However, it is quite clear that online casino gambling is thriving in South Africa.
One clear indication is the steady decline of offline gambling. From a dominant position of 80% of revenues, its current contribution stands at a much lower 50%. The rise of sports betting and bingo alone cannot account for this dramatic fall.
It can be safely assumed that much of the decline is also due to the increasing popularity of offshore casinos accepting South African players with ZAR bets and attractive promo offers. And with relatively lax policing by the authorities – there are very few instances of prosecution of casino players in South Africa – the online industry is booming in a regulatory grey area.
With the explosive growth of mobile usage – over 50 million smartphone connections indicated a penetration rate of over 90% – online casino gaming has a big future in South Africa. With the pandemic restrictions, interest in mobile gaming is soaring. The government may be forced to take long-delayed measures to legalize online casino gaming or risk losing the benefits.
Get in on the action
Sign up now for the latest bonuses, promotions, and new online casinos.
Have You Found What You're Looking for?
Your feedback is paramount!