Spin and Win Deluxe comes with 2 bonus games and 3 progressive jackpots. There is also a gamble game feature that allows you to double or triple your wins. The game is themed on a TV set, which only fleetingly appears when the game begins. The only other TV reference is that the blonde girl on the reels is called a TV presenter. At 96.97%, the RTP of Spin and Win Deluxe is way above average, but the game itself won't make anyone rich. The top potential is 150 times your stake.
Spin and Win Deluxe Slot Free Demo: Check it out Online or on Mobile
It is always a good idea to play new slot games in demo mode before staking your own money. This is because each slot is unique, with its own game play and mathematics. Reviews are fine; the rules can seen within the game; the paytable will also provide the payment information. But demo play gives you a first-hand experience, which is always subjective. There is no better way to understand the game play, feature dynamics, and the payouts.
Spin and Win Deluxe demo version can be played at a lot of places. Virtual games at almost online casinos have demo games. There are any number of casino affiliate sites, which feature demo games, along, with their review. Play N' Go's website also features free versions of their games. Spin and Win Deluxe is a multi-platform game that can be played even on mobiles. There is no download option; the game must be played online, for which you need stable connectivity.
Spin and Win Deluxe for Real Money at one of these Top Online Casinos
Game Features & Bonuses
Progressive Jackpots
Spin and Win Deluxe features three progressive jackpots. The jackpot game is triggered by special symbols surrounded by a gold ring. These symbols act as the third scatter. The progressive jackpot you win depends upon the number of golden rings that land together. Here are the bonus and payout details:
Tasty Jackpot: When three gold-ringed symbols land simultaneously, you get the Tasty Jackpot. You get to spin the Bronze wheel, where you will either get cash prizes up to 20 times your stake, or a turn of the Silver Wheel.
Taste of Luxury: The Silver Wheel is also offered if four symbols with golden rings land simultaneously. The Taste of Luxury jackpot gives you cash prizes up to 25 times your bet on a single click, or you can get to spin the Gold Wheel.
Dream Chance: You can spin the Gold Wheel even if get 5 gold-ringed symbols to land at once. You can either win the top progressive jackpot called Dream Chance, or win cash wards of up to 50 times the stake.
Turbo Play
Each slot game spin normally lasts for 2 to 3 seconds when the reels gradually land from the left to right. The reels may contain winnings combinations or not. You can hasten the process by clicking on the turbo option on the console. The reels will take only a second to return to their positions.
You can also play Spin and Win Deluxe in Turbo Play mode, but we would not suggest it. It is more entertaining, and less stressful to have the reels land in normal mode, even if you're winning. It gives you more time to savour the taste of the fruits and enjoy the wins.
Fun Play
The importance of playing in fun mode is worth reiterating. It is important to understand how the game plays out, play the bonus games first-hand, and experience the volatility of the game first-hand. You can also change your bets in demo versions.
Check out your optimal betting level and how can revise your stakes per spin, depending on how the game is rewarding you. A demo game is a practice session before committing your own money. Fun games also provide great entertainment, even if you have no intention of transiting to real gambling.
Auto Play
Auto Play is the lazy player's option, but we admit that it can be boon for your wrists in extended gaming sessions. As the name suggests, Auto Play automatically spins the reels without you even having to touch your device. Your play balance is credited or debited by default depending on how the symbols line up.
The Auto Play button is plainly visible on the console. It is smaller than the spin button, but has an arrow. When you click Auto Mode, you get a full-fledged menu, asking you to select the number of spins you want to play in Auto mode. You can opt of automatic mode on select wins or number of empty spins. You cannot change bets during auto mode; you cannot even play the gamble game.
Wilds
Wilds are staple bonus symbols, and one of the most important in slot games. They act like card jokers to make winning combinations. However, the physical fruit machined of old did not have wilds. Many classic slots, including Spin and Wins Deluxe, do not feature wilds in keeping with tradition. After all classics have to play and look like physical fruit machines.
The old machines also did not have scatters or bonus features. Spin and Win Deluxe is a semi-classic, which does have bonuses. So, the creators have compensated for the absence of wilds with 4 scatter symbols, each with its own bonus game. This is apart from the golf-ringed symbols, which act like scatters to award one of the three progressive jackpots.
Scatters
Spin and Win Deluxe has two scatters, or three, if you consider the gold-ringed symbols that trigger the jackpot games. But here, we are concerned with the conventional scatters, and the bonus games they trigger:
The Bonus Wheel: The first scatter is the bonus wheel symbol. If you get three to five bonus wheels on a single spin, the Pick-a-Box feature comes into play. You are presented with 3 treasure chests. Click on any of them to receive its cash award. The chest with the most money can give you 103 times your bet.
The Blonde TV Presenter: The game has a TV show theme. Three to five TV host symbols trigger the Lucky Wheel bonus game. Spin the lucky wheel to bag cash awards; the prize places that pay out are substituted with the 'X' character. You continue to spin and win till all places get the 'X' marker. This feature pays out the game's maximum of 150x.
Free Spins
Along with wilds, Spin and Win Deluxe also does not feature free spins. These are compensated with
the two scatters and the two bonus games.
The Gamble Feature
Whenever you win, you will be given an option to double or triple your win, or say goodbye to it. If you choose to 'Double Up', you will get 4 symbols lying face down. If you get two correct symbols, your original win is doubled. If you choose wrong, it disappears, and you return to the base game empty-handed. The 'Triple Up' game gives you 3 symbols; you only have to guess one correct symbol to triple your original win; if you guess wrong, then guess what?
You can play each gamble game up to 10 times. The maximum you can win can is EUR 50,000, when the gamble game terminates automatically. Of course, you can 'Collect' and get on with the main game, whenever you want to. You will not be offered the gamble feature in the bonus and jackpot games, or if you are playing in Auto mode.
How to Play Spin and Win Deluxe
Spin and Win is a 5-reel semi-classic slot with 3 rows. You can select up to 5 paylines with a per spin bet of at least EUR 0.10. Spin and Win Deluxe is a penny game; you can play from as low as EUR 0.01 to EUR 2.00 per spin. You have two 'wheel of luck' bonus games, apart from 3 progressive jackpots. We strongly suggest that you play the demo version first to understand the finer points of the game before playing with your own money. The following steps can help you even when playing in fun mode:
Go to a site that offers a free Spin and Win Deluxe game
Choose demo mode and load the game on your browser
Read the rules of the game, and see the pay table
Select your bet amount per spin; this should depend on your play budget
Select auto or turbo mode
Hope to get 3 to 5 identical symbols when you spin
Winning combinations can be from left to right or vice versa
Your balance will be credited with win amounts, minus the bet amount
In case of empty spins, your balance will be debited for the bet amount
Hope for 3-5 TV host or bonus wheel scatters to trigger the bonus games
3-5 gold-ringed symbols will give you more cash prizes, or one of the 3 progressives
You can choose to double or triple each win with the gamble game
Main Prizes To Be Won
The main prizes to be won are in the bonus games and in the gamble feature. You can win up to 103 times your stake in the Pick-a-Box bonus game. You can win the regular maximum of 150 times your bet in the TV presenter's Lucky Wheel bonus game. The three progressive jackpots give you 20, 25, and 50 times your stake. The maximum you can win in the gamble games is EUR 50,000.
Why do South African Players Enjoy Playing Spin and Win Slot?
Many players from the Rainbow Nation love classic and semi-classic fruit machines. They do not mind it much that the main game does not offer big wins. But the game is a semi-classic, reminiscent of the physical fruit slots. Spin and Win Deluxe does not feature wilds or free spins, which makes for some nostalgia. On the other hand, the game does offer modern players bonus features and progressive jackpots. In other words, the game bridges the best of the old and new.
Betting Range
You can bet between EUR 0.01 and EUR 2.00. Each payline you select must have a minimum bet of EUR 0.10 per spin. You can only trigger the jackpot game with a minimum bet of EUR 0.10 per spin.
Mobile Friendly
Spin and Win Deluxe has HTML5 programming, which creates the mobile interface. HTML5 is compatible with cellular platforms like Android, iOS, Windows Phone, and Blackberry, etc. You can play the game on practically all smartphones and tablets.
Progressive Jackpots
Spin and Win Deluxe comes with three progressive jackpots. The Tasty Jackpot, with a 20x payout is triggered when you get 3 gold-rimmed symbols; the Taste of Luxury jackpot comes with 4 gold-rimmed symbols with a 25x payout. The Dream Chance gives you 50x your stake, but you need 5 gold-circled symbols to activate it.
Instant Play
As mentioned, Spin and Win can only be played online. There is no download version.
Similar Slots
Classic and semi-classic slots are not made to be unique. The world of slots is full of similar fruit machines. Spin and Win is similar to Play 'N Go's other semi-classic, Monster Smash.
Fruit slots are everywhere. Similar games include Fruit Zen, Fruits of Neon, Juice 'N Fruits, etc., etc.
About Playcasino.co.za: 
Playcasino.co.za is the no1 guide for online casinos in South Africa. If you're looking for the best free spin casino, make sure to check our top casino selection.
Other Slot Games You Might Like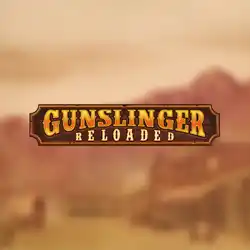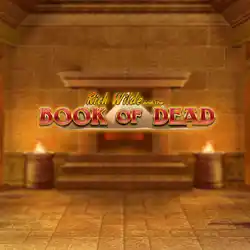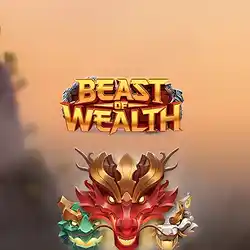 FAQs
Does Spin and Win Deluxe Slot Have A No-Deposit Free Spins Bonus?
Spin and Win Deluxe does not come with a no-deposit free spins bonus.
Is a Free Play Version Available?
Spin and Win Deluxe demo game is available at almost all online casinos that feature the game. The free game is also available on various affiliate and game review sites.
Can I Play Spin and Win Deluxe Slot for Real Money?
Spin and Win Deluxe has been crafted for playing with real money.
How Much Money Can I Win Playing Witchy Wins Slot?
The maximum win potential of the main game is 150 times the stake. The top progressive jackpot pays out 50 times your stake. The most you can win from the gamble game is EUR 50,000 if you are exceptionally lucky.
There are three progressive jackpots.
What's The Theme of This Slot Game?
Spin and Win Deluxe is a semi-classic with a fruit, and lucky symbols theme. However, it also has a modern TV show theme, though it is not very evident.
What are Some of the Best Features in This Game?
The best features of Spin and Win Deluxe are the scatter bonus games, the progressive jackpots, and the gamble game.
Get in on the action
Sign up now for the latest bonuses, promotions, and new online casinos.
Have You Found What You're Looking for?
Your feedback is paramount!