About Katlego Modise
Katlego Modise is a sports betting writer and enthusiast with a deep passion for all things related to sports and gambling. Born and raised in Johannesburg, South Africa, Katlego grew up playing various sports, including soccer, cricket, and rugby. His love of sports led him to pursue a career as a sports journalist, and he quickly became interested in the world of sports betting.
Katlego has spent years analyzing sports teams and players, studying the latest betting trends, and sharing his insights with fellow enthusiasts. His extensive knowledge of the sports betting industry has earned him a reputation as a trusted authority in the South African sports betting scene.
Katlego has also dabbled in online casinos, specifically with games like roulette and online poker, giving him a well-rounded perspective on the overall online gambling experience. He has honed his analytical skills through years of experience in the industry, making him an expert in identifying key aspects of online betting platforms, such as user experience, game selection, and security features.
In addition to his work as a sports betting writer at PlayCasino, Katlego is an avid sports bettor himself. He enjoys placing bets on a variety of sports, including football, basketball, and horse racing. He approaches sports betting with a strategic mindset, carefully considering all factors before placing his wagers.
When he's not writing about sports betting or placing bets, Katlego enjoys spending time with his family, travelling, and watching sports. He also volunteers at a local sports academy, helping to train and mentor young athletes.
Qualifications and Experience

Industry Experience: Katlego has been writing about sports in SA for over 12 years and iGaming for the past five years. Katlego's experience in journalism allows him to provide accurate and detailed information on sportsbooks and online casinos tailored to South African players.
Professional Qualifications: Katlego holds an Honours degree in Journalism from the University of Cape Town. Katlego has also completed several courses, including Digital Marketing and Analytics courses.

iGaming Training: Katlego has successfully undergone in-house training in responsible gambling, game fairness, and online casino regulation, ensuring our advice is grounded in professional standards and ethical practices.

Proven Track Record: As a South African sports enthusiast, Katlego Modise has spent several years analyzing teams, studying trends, and placing strategic wagers on sports like soccer, cricket, and rugby. His extensive knowledge of these sports makes him a reliable source when it comes to reviewing online sports betting platforms.  
Katlego's Top Picks
With a keen eye for detail, Katlego has meticulously curated this selection of betting sites based on their sports selection, user-friendliness, and top-notch security features.
Katlego's top tips for picking online casinos and sportsbooks: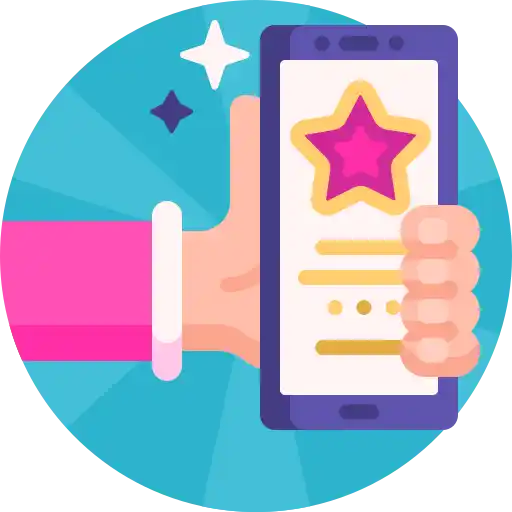 User Experience
A good online casino should prioritize a seamless and enjoyable user experience. This includes a well-designed and easy-to-navigate website or mobile app, smooth functionality, and responsive customer support. Look for casinos that offer intuitive interfaces, clear instructions, and provide a hassle-free gambling experience.

Selection of Sports and Games
Variety and quality in the selection of sports betting options, casino games, and other gambling activities are essential. A reputable online casino should offer a wide range of options, including popular casino games like slots, poker, roulette, blackjack, and more. Additionally, if you are interested in sports betting, make sure the casino offers a diverse selection of sports and betting markets to suit your preferences.

Safety and Security
The safety and security of your personal and financial information should be a top priority when choosing an online casino. Look for casinos that are licensed and regulated by reputable gaming authorities, as this ensures that they adhere to strict standards and regulations. Additionally, ensure that the casino uses encryption technology to protect your data and offers secure payment options for deposits and withdrawals.
Katlego's Favourite Online Games
Although sports betting and table games are his forte, Kat can't resist a well-designed, bonus-loaded online slot machine. Here are his favs:
Katlego's top 3 no-nonsense rules for placing bets: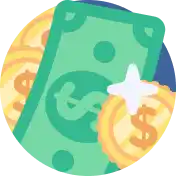 Decide On Your Budget
First things first — let's talk budget. It's easy to get caught up in the excitement and overspend, so set a budget and stick to it. Trust me, your bank account will thank you later!

Check The Odds
Then there's the nitty-gritty of odds. Odds may seem intimidating at first, but they're actually quite simple. They represent the probability of an outcome occurring, and the higher the odds, the less likely that outcome is to happen. Understanding odds is key to making informed betting decisions, so take the time to learn how they work.

Research Stats and Trends
Last but not least, do your research! You wouldn't show up to a test without studying, so why bet without doing your homework? Look into the teams or athletes you're betting on, as well as any relevant statistics or trends. And don't forget to have fun! Sports betting should be an exciting experience, so don't be afraid to get creative with your bets and take some risks.
Katlego's Expert Advice
Don't underestimate the value of player feedback. Take the time to read reviews and testimonials from other players who have firsthand experience with different online casinos. Their insights and opinions can provide valuable guidance and help you make an informed decision. 
Also, don't be shy about reaching out to the customer support team before signing up. Send them an email or hop on a live chat to gauge their responsiveness and professionalism. By doing so, you can get a sense of the level of support you can expect if any issues arise during your gaming journey. A reliable and friendly customer support team can make all the difference.
Interesting Facts About Katlego
🎲 Katlego played competitive soccer as a goalkeeper throughout high school and was known for their incredible reflexes and agility.
🎲 Due to his unwavering support for the LA Lakers, Katlego loves to get in on the action by betting on the NBA. His favourite sports betting site is 10bet, due to their slam-dunk promotion.
🎲 Katlego mentored and coached young aspiring football players aged 8-12 in Durban. For over a year he developed training programs, organized practice sessions, and oversaw match preparations.
🎲 Katlego merged his passion for sports and travel by taking a gap year to attend international sports events. He traveled extensively to various countries, attending major tournaments, including the FIFA World Cup and tennis Grand Slam events.
🎲 Katlego loves exploring South Africa's diverse cuisine and is particularly fond of trying new dishes from different regions. He's proud to say he's mastered his mother's favourite dish, bobotie.
Read Katlego's Articles on Playcasino
Get in on the action
Sign up now for the latest bonuses, promotions, and new online casinos.
Have You Found What You're Looking for?
Your feedback is paramount!