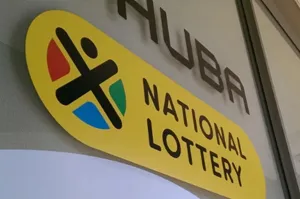 Media source, GroundUp, claims in a report that National Lotteries Commission (NLC) board member, William Huma, used lottery funds to illicitly buy himself a house in North West Province. According to the article entitled Lottery Millions Used for Board Member's Luxury Home, the money was transferred to Huma via an organization that had been dormant for 15 years but had nevertheless mysteriously been awarded R27 million by the SA National Lotteries Commission.
The money was awarded to supposedly build an old-age home in Mpumalanga, but instead went towards paying for a luxury home on an estate in NW Province.
As per the article: "Within a week of the NLC approving a R20 million grant in 2017 to Matieni Community Centre to build the old age home in the rural village of Marapyane, R5 million was paid by Matieni to attorneys handling the sale of the luxury home in Rustenberg."
Claims have been made that the NPO Matieni was "hijacked" and used to apply for the lottery funding. This was allegedly also the case with Denzhe Primary Care, War_RNA and Mushumo Ushavha Zwanda – all which received multi million Rand grants from the National Lottery, for the purpose of building old age homes.
GroundUp said that Huma confirmed receiving R5 million for the house in Rustenberg, but claims that he wasn't aware that it came via Matieni, nor from an NPO which had applied for – and received – funding by the Lottery. Huma's story is that he thought the money came from a person who bought three of his companies.
In May last year, GroundUp reported that the National Lotteries Commission had paid out millions of Rands in grants to organizations that were already involved in questionable, unfinished Lottery-funded projects.
The former chairperson of the Commission, Prof. Alfred Nevhutanda's term ended in November last year. Three South African's have been shortlisted to fill his position, namely former electoral commissioner Terry Tselane, human rights lawyer and academic Barney Pityana and former presidency director-general Rev Frank Chikane.
About Playcasino.co.za:
Playcasino.co.za is the no1 online gambling guide for South African casinos online. If you're looking for safe, legit, and legal online South African casino with the best free online casino games real money no deposit codes look no further.