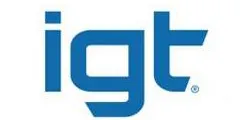 US gaming supplier, International Game Technology (IGT) has announced their intention to expand their gaming machine business to South Africa. The announcement has come after IGT reported a 15 percent drop in revenue in the second quarter.
IGT has attributed some of the total fall in revenue for the period to a drop in machine sales and gaming operations. The six months ending March 31 saw a 7 percent fall in revenue from $1.13 billion to $1.05 billion.
The company has now implemented a cost-cutting program in an effort to save around $30 million per annum. In addition, for long-term growth, they are looking for expansion opportunities.<!--more-->
A draft Remote Gambling Bill was published in South Africa on April 23, 2014. The bill would open up the South African gambling market with operators around the world showing interest in this part of the world. A newly legalized South African gambling market would offer much potential to big operators.
IGT plans to supply approximately 50 percent of the 2,000 electronic bingo machines which will go live over the next 18 months around the country. This will provide the company with a significant presence in South Africa. Being present before the Remote Gambling Bill is made law will give them an additional advantage.
The Bill, published by DA Shadow Minister of Trade and Industry, Geordin Hill-Lewis, is expected to go through a nine month long process, during which it will be open for public comment, will then be debated in the Portfolio Committee and will finally be voted on in Parliament.
IGT's total online revenue was up, despite the total revenue decline that the company reported. This increase was attributed largely to IGT's social gaming business, DoubleDown Interactive. Social gaming revenue rose 27 percent from the same time last year.
"We continue to see [DoubleDown] outpacing our expectations," commented Patti Hart, Chief Executive of IGT. "We have always from the beginning of time settled down and focused on converting players to payers, and I think it's evidenced in both our growth and the sustainable profitability associated with that growth."
DoubleDown Infrastructure will also be used to enhance their research and development and contribute to their cost-cutting measures. With an increased focus on social gaming and their success in that area, as well as their presence in South Africa, IGT will be in an ideal situation to capitalize on the newly legislated SA gambling market. 
Learn more about safe gambling in Africa. 
About Playcasino.co.za: 
Playcasino.co.za is the no1 online gambling guide for South African players. If you're looking for the best online casino south africa look no further.