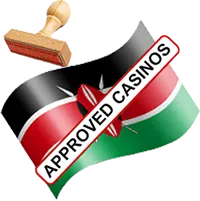 Kenya is a unique nation in the African gambling industry landscape. It was one of the earliest nations on the continent to legalize all forms of betting and casino games. Generations of Kenyans have enjoyed a wide range of gambling products as a result of the government's positive stance towards the industry.
And with the rise of online gambling in the last few decades, things have only gotten better. Kenya is home to one of Africa's biggest online betting brands – the Nairobi based SportPesa. Established in 2014, the company has grown into a global name, with a presence across Africa and Europe, particularly the UK.
Kenyans love betting on sports more than anything else. But with the rapid increase in mobile phone users the popularity of online casinos has also risen sharply in Kenya. Owing to the gambling-friendly stance of the Kenyan authorities many offshore online casinos welcome players from the country.
If you want to find out everything about Kenyan online casinos, you are at the right place. We have compiled an exhaustive and up-to-date guide for Kenyan online gambling enthusiasts. PlayCasino.co.za has important information for both beginners and experienced players at online casinos in Kenya.
If you want a quick guide to the top Kenya online casinos, scroll down to the list below for our recommendations. All the casinos on the list have been vetted for safety and quality. And if you want to find how exactly we rate these casinos, we tell you all about that in the next section! You can also visit our guide to gambling in Africa for more information about gambling in other African nations.
How We Rate and Choose Trusted Kenya Casinos
Kenya is one of the biggest betting markets in Africa, in terms of the percentage of players among the general population. Young Kenyans in particular, are particularly interested in betting and online gambling.
This has attracted many online casino brands to Kenya. Finding the right one for you can be difficult in a crowded market. And there is always the risk of finding some rotten eggs among the online casinos.
So it is important to look in-depth at all the features offered by an online casino, instead of choosing one based on the size of its bonus. Here at PlayCasino.co.za, we review casinos based on the following factors:
Licensed & Regulated by A Gaming Authority
A valid license from a reputed authority is a sign of a reliable online casino. To get a license, a casino pays application fees and spends considerable effort to maintain certain standards in security, fairness, and player safety. If a casino is willing to go to all that trouble, it is a clear indicator that they are a serious business and not a scam.
Licenses are provided by gambling authorities in countries where online gambling is legal and regulated. Kenya has its authority – the Betting Control and Licensing Board. But due to the nature of the online casino industry, whose main bases are Europe, there are no Kenya-based online casinos under the licensing of the Board.
If you are a Kenya-based player, you are more likely to come across online casinos licensed by authorities in Europe, the Caribbean, and certain other parts of the world. It universally accepted that the best casino licenses are from the UK Gambling Commission and Malta Gaming Authority. They are very strict regulators who enforce high standards at casinos.
Other licensing authorities include Gibraltar, Alderney, Curacao, Kahnawake, and a few others. While not of the same quality as the top two, these are still acceptable for a safe and secure gambling experience. Kenya-licensed casinos would offer the maximum player protection feature, but sadly they do not exist as yet.
Player Safety & Security
All licenses require casinos to maintain a basic minimum level of online data security. Online casinos deal with a lot of money virtually. They also hold sensitive player information, including personal details and financial information. This makes casino websites an attractive target for hackers and cybercriminals.
The best casinos recommended by Playcasino.co.za use high-level 128-bit SSL encryption. This is the same kind of security used by many banks and payment services online. It converts all data into secure code, keeping it safe and private.
Player safety is important in casino gambling – it is addictive and can cause financial and personal trouble if you don't keep it under control. There are several tools that a casino can provide its customers. These include options to set betting and deposit limits, blocking the player from accessing the casino on request, etc.
Together, these measures come under the label of "Responsible Gambling." A responsible casino will provide players with quick and easy access to these tools. After all, a trustworthy casino is one that takes care of its players.
Variety of Games and Quality of Game Software
Online casinos are home to thousands of card games, slots, roulette, and other fun betting games. These games are created by "software providers." The number and variety of games available at a casino will depend on the number of software providers they have a partnership with.
Some casinos only get games from a single provider – RTG and Rival are brands that you often find in this arrangement. While their games are quite fun to play, they do not have the numbers to compete with a multi-provider casino. A multi-provider casino often has more than two or even three thousand games to offer – in comparison, an RTG casino will only have around 300.
The quality of the software provider is also a major factor we have to consider. Some are top tier brands with the best graphics, design, and gameplay – Netent, Microgaming, Playtech, and Quickspin are all examples. Ideally, you want a casino with a mix of a few top brands and many smaller software providers.
You also have to consider your preferences – what type of game do you like playing the most at an online casino? If it is video slots, you have many options as all online casinos carry hundreds of slots. Some may only have a handful of poker or card games. Others may not carry live dealer games or jackpots. The best Kenya online casino is one that has a balanced mix of all the different games.
Frequency and Quality of Bonuses & Promotions
Bonuses are gifts and perks that online casinos give their players. There are two main types – welcome bonuses are aimed at new players who just joined the casino, while regular bonuses are aimed at pre-existing customers who play often at the casino.
All casinos have some kind of welcome package. They are one of the main ways in which an online casino attracts new players. At Playcasino.co.za you will find the most generous welcome offers, including a good mix of exciting no deposit bonuses, massive matching bonuses, and many free spins.
Casinos can be a bit of a hit-or-miss when it comes to regular player bonuses. Some will have more than a dozen different offers, tournaments, VIP club rewards, and more. Others may only have a handful of deposit bonuses. Usually, more is better when it comes to casino bonuses. It gives you more choice.
If you are a new player, judging the quality of a bonus is not easy. The size of a bonus offer is not an indicator of how good it is. All casino bonuses come with terms and conditions. Here is a quick guide to a few of them:
Wagering requirements – lower is better
Max cashout limit – higher is better
Restricted games – more games are better
Validity period – longer is better
Popular and Safe Depositing & Withdrawal Methods
A casino can have a stellar selection of games and licenses and still be lacking if it does not have a good banking section. That is how important deposit and withdrawal methods are at online casinos. If you cannot add or remove your money with ease, the experience of playing at online casinos is ruined.
Casinos usually accept payments in major currencies like US Dollars, Euros, and Pounds. Since Kenya is a small nation, only a few casinos accept transactions in Kenya Shillings. But thanks to the internet, it is quite easy to convert KES to other major currencies, using online currency exchanges. You do have to pay a small fee for each conversion, so it is always better if you can find a casino that deals directly in KES.
Next is the issue of available payment methods. Most common options include credit cards and debit cards from VISA/MasterCard, online wallets like Skrill and Paypal, Internet banking, bitcoins etc. In African nations like Kenya, where mobile payments are incredibly popular, services like Airtel Money and M-PESA are preferred by most online casino players. A good Kenya online casino should offer at least one of these mobile payment methods.
Mobile Responsiveness & User Experience
With over 80% mobile penetration, Kenya leads Africa in terms of smartphone usage. And for Kenyans, it is the most popular method to access the internet – way ahead of computers and laptops. So the quality of mobile casino experience is critical for popular Kenya online casinos.
Thankfully, the online casino industry has fully embraced mobile gaming. These days, most casinos support iPhones and Android. The technology – called HTML5 – is available from all software companies for casinos to use.
Only a few big casino brands provide apps for Android and iOS. The vast majority of online casinos use instant online websites. You access the casino using a browser like Chrome or Safari to login and play the games.
This is where design optimization becomes important. The best Kenya online casinos we recommend promise a smooth and fast gaming experience on a wide range of different phones. Their websites are designed to work even on the cheapest budget smartphones.
When we test a Kenya mobile casino, we look for the following features – quick loading of pages, layout that is easy to read and navigate, large game icons and buttons, and no clutter in menus. These casinos will work on all major Kenyan 3G/4G networks like Airtel, Safaricom, and Telkom Kenya. You can play them on all popular branded phones, including Samsung, Techno, Huawei, Infinix, and Apple.
Reliable & Responsive Customer Support
The best casinos should offer quick access to important information, guides, FAQ, terms and conditions. All these should be available with just a few clicks on the website. However, there are instances where these pages do not have the information you need. Or you may have a complaint with the way the casino handled something.
It is in these instances that a quick and responsive customer support team can make a massive impact. The best Kenya casinos offer 24×7 customer assistance – you can reach them at any time during day and night. While a minority of casinos offer direct phone lines, Live Chat on the website is the common option if you want to get in touch with a casino representative quickly.
Email is another good option. An acceptable response window is 24 hours – you should hear back from the support team with a personalized reply within that time. Live Chat and Email, along with a friendly and well-informed team of representatives, is the bare minimum you should expect from an online casino in Kenya.
Best Casino Bonuses for Kenya Players
Online casino bonuses are great because they are available to all players. At a land casino, you have to be a high roller or VIP to get perks. But at top Kenya online casinos, you can claim a wide range of exclusive bonuses, often for doing something simple as signing up!
No Deposit Bonuses
These are hands down the best type of bonus for new players at online casinos. With other bonuses, you always have to spend some cash to unlock the offer. No deposit bonuses are popular among players because they are 100% free. You can claim these bonuses by joining the casino and registering a player account.
You will either get a small amount of bonus cash like $5 for example, or a few free spins on slots. The bonus cannot be withdrawn – you have to use it for betting on the games and slots at the casino. If you win cash using these bonuses, you get to keep at least a part of it, often $100 is the limit – that is free money!
But no deposit bonuses have a few disadvantages as well. To begin with, you can only claim them once at a casino as a new player. And these offers tend to be short-lived – they expire within a few days. This is where we come in – at Playcasino.co.za you will find an updated list of top Kenya no deposit bonuses!
Welcome Bonuses
If a casino does not have a no deposit offer, this is the first bonus you will encounter when you join. Aimed at new players, these welcome offers are tied to your first cash deposit at the casino. Some packages are large and spread over multiple deposits.
The main component in a welcome bonus is a match deposit offer. This is often mentioned in percentages like 100%, 200% and so on. It means that if you deposit $100, the casino will match it up to that percentage and add it to your account as bonus money.
If it is a 100% bonus, you get $100 bonus cash, if it is 200% then the bonus is a cool $200, effectively doubling or tripling your deposit. Welcome offers are often the biggest bonus given at a casino, designed to give you a memorable boost to your betting account.
You will often find offers worth hundreds or thousands of dollars at online casinos. And to make the deal even sweeter, many casinos also add free spins to the mix. it is not uncommon for welcome packages to offer 100+ free spins.
Regular Match Bonuses
These are the smaller cousins of welcome match bonuses. The main difference is that they are available to regular players. You can start claiming them as soon as you finish your welcome bonus. Though they offer less bonus cash in general, regular bonuses offer better long-term value.
This is because regular bonuses are recurring – you can claim them daily or weekly at a casino. Some offers can even be claimed multiple times during the same day. And they are also designed to match all deposit sizes. You can claim them for a minimum deposit amount at the casino.
Free Spins (with Cash Deposit)
Some casino bonuses offer free spins instead of bonus cash on deposits. This type of bonus is quite common at casinos that have a lot of online slots. A free spin bonus is a great option if you exclusively play online slots.
While no deposit free spins are fewer in number (less than 25 on average), deposit free spin offers can give you a lot more. They can regularly go above 50 or even 100 free spins. The spins are usually tied to certain slots by the casino.
Cashback
Losing is part of the game at casinos – you cannot win all the time. And on rare occasions, you may even lose all your betting money. A cashback offer is designed to provide some consolation in those instances at online casinos.
The mechanism is quite simple – if you deposit $100 on a Monday and lose all the money that week, the casino will give back a percentage as cashback. The ratio is usually 10%, meaning you get at least $10 back on the following Monday.
Depending on your VIP level (see next section) the cashback can be as high as 30%. Some casinos offer them weekly while others have a monthly system. If you make a withdrawal at that time, you are not eligible for this offer.
Vip Bonuses
Don't let the name VIP club mislead you – these are not just for rich players! At the top Kenya online casinos, everyone can join a VIP club from the moment they sign up. A VIP club usually has 4-6 levels. New players start at the bottom, while at the top you will find the serious gamblers and high rollers.
To climb the levels, all you need to do is deposit cash and bet often. Each time you do these, the casino gives you points. Collect a specific number of points and you are promoted to the next VIP level. And that promotion is worth it, as you get amazing bonuses and gifts at each higher level.
Higher cashback, higher withdrawal limits, unique bonuses, birthday gifts, access to big-money tournaments, tickets to football matches and concerts–- the list of VIP bonuses is quite long indeed. In addition, the points can also be exchanged for real cash, often at the rate of 100 points for $1.
Online Casino Games Available for Free and Real Money
Slots
More than 90% of all the games at online casinos are made up of slots. They are extremely popular because of their simplicity – anyone can click on a slots game and start playing. The rules and gameplay are easy to pick and learn, unlike card games and poker. There is no skill required.
And unlike card games, slots are incredibly colourful and can come in many flavours or themes. You can play animal slots, Egypt slots, Viking slots, Chinese slots, fantasy slots, and many more. There are simple 3 reels, more advanced 5 and 6 reel slots, bonus games, jackpots and tons of other features.
And since they are so popular, software vendors tend to launch new ones almost every week! At the most popular Kenya online casinos, you can play the latest and greatest online slots of 2021, like:
Starburst
Book of Dead
Wolf Gold
Big Buffalo
Great Rhino
Wild Safari
Table Games
These include popular card games like blackjack, poker, baccarat, as well as roulette. They come in many flavours and variations, like European, French, American, and other more exotic formats. They are less popular because you have to know the rules and tactics to play. But they do have higher win chances than slots. Popular table games include:
American Roulette
European Blackjack
Pai Gow Poker
American Blackjack
Dragon Tiger
Live Casino Games
Live casino is an exciting new option at online casinos. They offer the same games as table games, but instead of playing virtually against software, you will be playing against a real dealer. The game will use real cards, dice, or roulette tables as well.
This type of game uses modern live video streaming technology. The games are hosted at the studios of developers like Netent and Evolution. You can connect live and place bets from your home using a mobile. The dealers are attractive fun to interact with – you can use a live chat feature in between rounds.
Live casino games are becoming very popular as they give you an authentic casino experience. Popular games include:
VIP Blackjack
VIP Roulette
French Roulette
American Blackjack
Dreamcatcher
Video Poker
If you want to play poker alone, video poker at the best Kenya online casinos allows you to do exactly that. There are countless variations, involving different winning combos and number of decks. Common options available at online casinos include:
Aces and Faces Poker
Joker Poker
Jacks or Better
Deuces Wild
Bingo, Lotto, Scratchcards
All these often come under the category of "Other Games." They offer a fresh alternative to slots and table games when you want a break from those types of games. The available games tend to vary wildly from casino to casino. Some popular games in this category are:
Rainforest Magic Bingo
Keno
Candy Prize
Hot Safari
Foxin Wins Scratch
Play Your Favourite Casino Games on Mobile & Tablet!
Mobile gaming is an integral part of the modern online casino industry. This is very useful in a place like Kenya, where everyone uses a smartphone to go online. Online casinos promise a seamless experience across devices. If you own a laptop, iPad, and Android mobile, you can use a single casino account across all these devices to get the same fun experience!
The only limitation is internet access – you will need a WiFi or mobile network and data plan to play casino games on mobile/tablets. The brand or hardware does not matter – casinos run well on iOS and Android. Even budget devices are enough, as HTML5 games are lightweight and do not require expensive gaming phones.
As long as your smartphone has an updated HTML5 browser like Google Chrome, Firefox, or Safari, you are good to go. This means that virtually all phones launched after 2015 can run casino games in 2021! Just check out this long list of compatible devices
Ios
On iPhones and iPads, you can use the Safari browser to open the casino and play all modern slots and games. Compatible devices include the older iPhones like iPhone 6, 7, SE, 8, and newer models like the iPhone XR, XS, and 11. All iPad generations are compatible with casinos, including older iPad 2, 3 etc.
Android
Popular mobile brands in Kenya are Tecno, Samsung, iTel, Nokia, and Infinix. You can use their popular handsets like Galaxy A series, Nokia C series, Infinix Note series, Tecno Spark/Pop, to play all casino games and slots in 2021. Android tablets like the Galaxy devices from Samsung are also 100% compatible.
Beyond Online Casinos: Sports Betting in Kenya
Sports betting is huge in Kenya, much more so than online casinos. While offline betting was popular in the past, online has exploded in popularity in recent years. The rise of SportPesa is the perfect example of this. Offline sports betting is legal and regulated by the existing Kenyan laws.
Though online sports betting is not properly addressed by the laws, operators have to get a license from the government to provide services. Apart from home-grown brands like SportPesa, UK and Europe based operators have also ventured into the Kenyan market.
For the latest information on online sportsbooks in Kenya to learn more
Why Play and Bet Online in Kenya?
Betting online is easier, safer, and much more fun. Here are some specific reasons why online gambling is superior in Kenya in 2021:
Accessibility: Most of the big land-based casinos in Kenya are located in resorts, aimed at foreign tourists and rich Kenyans. But online casinos are far more accessible – anyone can join and play!
Choice of games: The number of available tables and slot machines are limited at land-casinos in Kenya. At top online Kenya casinos, you can choose from hundreds or even 1000+ games.
Health safety: Playing at crowded venues like casinos is risky in 2021 due to Coronavirus. Better stay at home and gamble safely with an online casino in Kenya!
Bonuses: Only high rollers get bonuses at resort casinos. With online casinos, any new player can claim exciting bonuses.
Most Popular and Reliable Casino Payment Methods in Kenya
These are the most popular payment methods for online casinos in Kenya:
M-Pesa
Airtel Money
Paysafecard Prepaid Cards
Neteller e-Wallet
Skrill e-Wallet
Paypal Kenya
Webmoney Kenya
Bitcoin
VISA/Mastercard
Online Wire Transfer
Gambling Legality in Kenya: What Is the Legal Status of Gambling in Kenya?
Kenya is in the same league as South Africa and Ghana when it comes to gambling laws – they have had legal gambling since the 1960s. In Kenya, gambling was legalized in 1966. The law only addresses offline forms of gambling, like casinos, sports betting, and lotteries.
Casinos and sports betting operators have to apply for licensing from the Betting and Control Licensing Board. The minimum age for gambling is set at 18. Though online casinos can also apply for licensing from the Board, there are no local online casinos in Kenya as of 2021.
Significant changes are expected for gambling laws in Kenya. The government is upgrading the existing laws to include new regulations for online gambling, as well as new taxes and player protection measures.
The government has already proposed new draft bills in 2019. While the authorities in Kenya remains positive towards gambling, there will be some restrictions on betting limits and higher taxes to combat the growing gambling addiction in the country.
Land-Based Gambling
Kenya has many land-based gambling options. The total number of licensed casinos in the country is pretty high – more than 20. There are also several other betting options in the form of bingo halls. Offline sports betting is another avenue open to players in Kenya. The country also has one horse racing track with betting.
Online Gambling
Online casinos are not regulated under the existing laws that date back to 1966. But online casinos and sportsbooks are not illegal in the country. In fact, the Licensing Board has provisions that allow operators to apply for a license to operate in the Kenyan online market.
This situation will change as new gambling laws are passed. All forms of online gambling will be clearly regulated, with the establishment of a National authority on gambling.
Kenya Gambling Laws
The following are the main laws related to gambling and betting in Kenya:
Betting Lotteries and Gaming Act, 1966
Kenyan Gambling Act, 2021 (upcoming)
Land-Based Casinos in Kenya
Kenya has one of the largest land-based casino markets in Africa, purely in terms of the number of casinos. There are 30 different casinos in the country as of 2021. The vast majority of these are located in the two main cities – the capital Nairobi, and the second-largest city of Mombasa. A few casino resorts are also available in the coastal tourist destination of Malindi.
Some of the top land casinos in Kenya are:
Casino Flamingo, Nairobi
Golden Key Casino, Mombasa
Captains Club & Casino, Nairobi
Mayfair Casino, Nairobi
Senator Casino, Mombasa
New to Gambling?
Online gambling can seem a bit complicated to beginners. There are many features, bonuses, special terms, and other seemingly complex things – it is normal to feel confused and lost! Fear not, as we have created just the right kind of guide for you here at Playcasino.co.za. Check out our guides to the basics of online gambling, to learn the following:
How to pick safe and reliable casinos?
All about casino bonus types
Important bonus terms and rules
Best payment methods for Kenya casinos
Casino game terms like RTP, volatility etc
Frequently Asked Questions (FAQs)
Video slots and progressive jackpots are the most popular type of online casino games in Kenya. They are easy to play and come with the promise of big cash wins. Live dealer games are also in high demand for their authentic casino experience.
As long as you pick licensed and reputed offshore casinos, online gambling is perfectly safe in Kenya. Things will only improve in the future as the new gambling laws come into force, creating more player protection features.
Kenyan players prefer mobile payment methods like MPesa and Airtel Money. Other options include e-wallets like Skrill and credit cards
Yes, all forms of betting and gambling are legal in Kenya. There is no law against playing online casinos. You are safe to play as long as you are above the age of 18.
Yes, there are 30 land-based casinos in Kenya. Most of the casinos are located along with high-end hotels and tourist resorts, in the cities of Nairobi, Mombasa, and Malindi. They are fully legal and licensed by the Betting Control and Licensing Board of Keny
Betting on sports is the most popular form of gambling in Kenya. You can bet on sports both offline and online. There are many licensed sportsbooks in the country, including the global brand SportPesa.
All online casino games pay real money on one condition – you bet in real money! If you want to play for free, best Kenya online casinos allow you to do that using "Fun Play" or 'Demo Play." In this mode, the casino games will not pay real money. But in all other situations, you can win real money playing slots, table games, video poker, live dealer games, and keno/bingo at online casinos.
Yes! There is no way to avoid a 20% tax on winnings from betting and gambling in Kenya. The government is quite strict about these things. It is advisable to pay your taxes to avoid any legal complications.