What Is the Gauteng Gambling Board?
Established in August 1996, the GGB regulates the Gauteng gambling industry. It oversees activities like betting on horseracing and other sports. It supervises casino games, lottery and bingo, and limited payout gaming machines. And it oversees the manufacturing and supply of equipment related to gambling.
The GGB views gambling as a positive activity as it contributes to the development and growth of the economy and tourism. It creates jobs, which is a great thing when you take the issue of poverty and unemployment into account.
There are three kinds of work that the betting industry has created and sustained. Yebo, we have the Gauteng Gambling Board to thank for:
Jobs in the provincial construction industry.
Work related to the ongoing running of this sector.
Jobs were created due to increased spending on construction and other operations.
In addition, local casinos and betting shops create plenty of ongoing employment opportunities. Land-based gambling venues require a vast number of staff to keep them running. In Gauteng, there are already seven regulated casinos. These casinos all employ a large staff contingent.
As hard as the GGB works to avoid it, some of the outcomes of gambling legislation won't be all that great. Problem betting is an unavoidable issue. But the Board's Responsible Gambling programme mitigates and prevents these dangers.
What Does the Gauteng Gambling Board Do?
The main job of the GGB is to prevent problem gambling behaviour. Gauteng Gambling Board funding has created a broad-reaching public awareness campaign. Education reduces the risks associated with betting and playing casino games.
If gambling starts to take over your life, this is problematic. You need to take action if it's affecting your mental health. The same goes if it's impacting you physically. Is your performance at work suffering? Is your financial situation a problem and are you getting into debt? Or are your relationships taking strain? Getting help should be a priority if you answered yes to any of these questions.
If you suspect you have a problem, don't leave it for just now. Take the steps you need to get help immediately. Safe playing and betting are always possible and you should prioritise it. Winners know when to stop!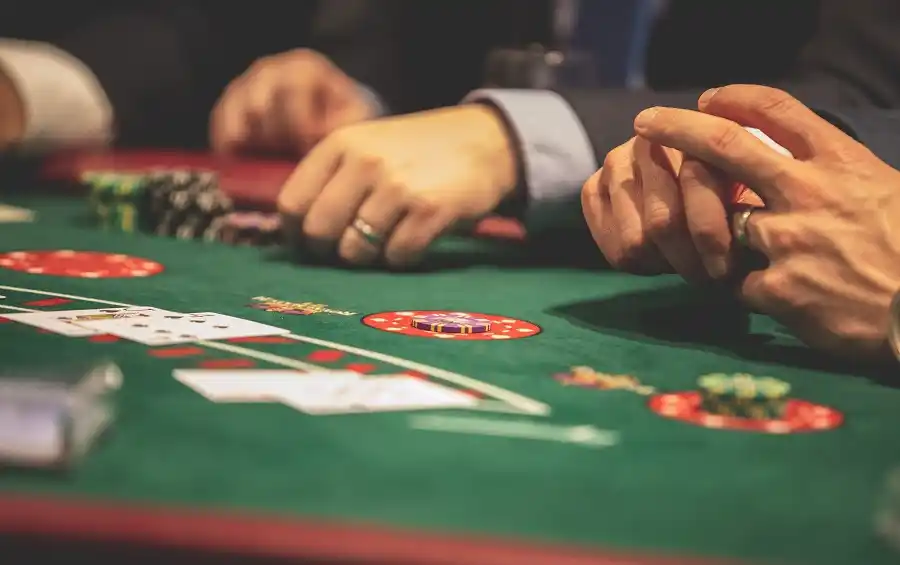 What Is the Gauteng Gambling Board Act?
For a long time, gambling was frowned upon. This is because it's been heavily restricted in South Africa for hundreds of years. South Africa's 1965 Gambling Act went so far as to ban all types of gambling. The only exception was horse racing, which was classified as a sports event.
The 1996 Gauteng Gambling Board Act changed things up. Licences became available for casino owners. You can now get a permit to offer betting pools, bingo, gaming machines, lotteries, and totalisators. People involved in bookmaking can do so legally, and companies are allowed to manufacture and sell gaming devices and machines lawfully.
The most recent Gauteng Gambling Board Act makes it possible to control, restrict, and regulate gambling and betting. It also amended the 1978 Horse Racing and Betting Ordinance to update it for the modern South African.
Forms of Gambling Regulated by the GGB
The GGB regulates:
Casino Games
If you've ever had a jol playing slots, baccarat, blackjack, poker, or roulette, you've enjoyed casino games. The GGB oversees all these activities. Any activity authorised by the Board as a betting game or device falls under this umbrella. Casino games can be played in-person or online on a computer. Playing using your smartphone or tablet also counts.
Betting on Horse-Racing and Sporting Events
Sports betting is when you place a bet on the outcome of a race, match or game or on an event occurring during this time. You'll win if what you bet on is correct and you'll lose your bet if it doesn't.
There are a few very popular sports for wagering on in SA. The Rainbow Nation loves soccer, cricket, horse racing, rugby, and tennis.
Bingo
The National Gambling Board of South Africa classifies bingo as a game played wholly or in part electronically using various devices. The game requires players to match a pattern on a card to win a prize. Like the lottery, balls are drawn with numbers or letters. If these match the player's card, they get crossed off. The first player to finish the winning pattern gets a prize.
Limited Payout Gaming Machines (Route and Site Operators)
According to the GGB, a Limited Payout Gaming Machine (LPGM) is one that offers restricted betting options and prizes. Route and site operators are businesses allowed to manage, operate, and own LPGMs countrywide. They can be privately owned bookmakers, hotels, pubs, restaurants, and totalisators anywhere across South Africa.
The Manufacturing and Supply of Gambling Equipment
Think of gambling or gaming equipment as anything related to real money gameplay. This list can include playing cards, dispensing shoes, and shuffling machines. Dice and dice cups qualify too. Gaming chips and plaques meet the requirements as do table layouts, electromechanical, electronic, and mechanical components, devices, and machines related to gameplay.
Who Is the CEO of the Gauteng Gambling Board?
Believe it or not, Steven Ngubeni was the Gauteng Gambling Board CEO. But he hasn't been there since 2021! He was suspended pending a full investigation by the Board. Subsequently, he resigned after facing charges of corruption, financial misconduct, gross misrepresentation, and money laundering.
Not lekker.
Mr Thiran Marimuthu, Senior Manager for Gaming Control for the Gauteng Gambling Board, is now acting Chief Executive Officer. He previously worked as the organisation's acting Chief Operating Officer.
Who Are the Gauteng Gambling Board Members?
Acting Chief Executive Officer and Senior Manager of Gaming Control: Thiran Marimuthu
Acting Chief Operating Officer and Senior Manager of Legal: Lucky Lukhwareni
Chief Information Officer: Sasabona Manganye
Senior Manager of Human Resources: Zandile Gumede
Senior Manager of Licensing: Thabang Letshwiti
Senior Manager - SED: Buhle Simelane
Senior Manager - IT: John Motlhokwane
Senior Manager of Compliance Auditing: Lesego Kobue
If you want to contact anyone on this list, the Gauteng Gambling Board's physical address is:
125 Corlett Drive
Johannesburg
Gauteng
2018
ZA
Reach them by phone at +27 11 581 4800 and by fax on +27 11 581 4800.
Get in on the action
Sign up now for the latest bonuses, promotions, and new online casinos.
Have You Found What You're Looking for?
Your feedback is paramount!