Agh no man! This casino is no longer available. Try one of our top casinos below.
Currencies
South Africa Rand, Sweden Krona
Casino Launched:
2013-01-01
Software
Yggdrasil, Red Tiger Gaming, NetEnt, Quickspin, Play n GO
Check These Lotto Providers Instead: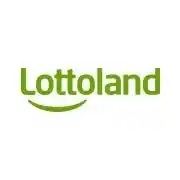 Trust: 


  Mobile:



  Games:



   Payments:


   Bonus: Weekly special offer, Weekend offer, Monday Offer, Tuesday Offer, Wednesday Offer, Thursday Offer, Friday Offer.
   Welcome offer: Choose one of the above mentioned one – time offers
Lottoland is a well-known brand in the online lottery service industry. It is available to players from various regions of the globe such and South Africans are welcome to use the services of this online lottery platform. Lottoland is the leading lottery provider in over 15 countries and it caters to over 10 million customers worldwide. 
Punters visiting the Lottoland's website from South Africa are presented with the co.za version of the website which is essentially personalized for the South African user. This South African rendition of Lottoland online uses ZAR as the default currency. It only presents payment methods that are available for South African users and only lists lottery games which South African players are allowed to participate in. This includes both local SA lotteries and international lotteries from other parts of the world. Apart from fixed odds betting on international lotteries such as EuroJackpot, EuroMillions, US Mega Millions, US Powerball and UK Lotto Plus, etc. Lottoland also offers other games like Keno24/7 and Cash4Life. 
In South Africa, Lottoland is licensed, legal and legitimate. This platform has been reviewed and certified by the Western Cape Gambling Board. This gambling board has issued a license to Lottoland which allows them to offer their services to SA players in a lawful and regulated manner. 
There are many sites like Lottoland available to SA players, but there are a few things about the Lottoland platform which sets it a league above the rest. To begin with, Lottoland is arguably one of the world's premier lotto service websites. It even holds the Guinness world record for the world's biggest online gambling payout. Secondly, it is licensed and offers guaranteed payouts from its fixed odds betting. In addition, SA punters can play over 25+ different international lotteries from this single platform. 
Finally, Lotto Land is a fully mobile-friendly website which can be accessed on the move. It is even available as mobile apps, LottoLand App can be downloaded for both iOS mobiles and Android mobiles. 
Lottoland promotions, bonuses, coupons and vouchers
Lottoland is an exciting lottery platform not just because of the huge lottery games it brings to your fingertips, but because it also offers some fantastic bonuses and promotions throughout the year. The operators and management of Lottoland are proactive in introducing new bonuses frequently to keep things exciting for their members. Since the promotions section is updated regularly with new bonuses, it can prove to be a little challenging to stay on top of which offers are available when. This is why we would recommend that players subscribe to email, SMS and newsletter communications from Lottoland during the registration process. When you subscribe to these communications, you receive notifications whenever there is a new and exciting bonus offer like Lottoland free ticket that you can capitalize on and make money. Currently, these are the promotional offers available at Lottoland for SA players. 
Weekly Special Offer 
The weekly special offer can be claimed once a week. This is a package deal where a player can buy 1 French Lotto bet, 1 EuroMillions bet, 1 German Lotto bet, 1 SuperEnalotto bet, 1 EuroJackpot Lotto Bet, 1 Mega Millions Lotto Bet and 1 US Powerball lotto bet for just R142. 
Monday Offer 
The Monday offer allows players to buy a package which includes 1 French Lotto bet, 1 US Powerball small bundle bet and 1 EruoJackpotGO! Lotto bet for as little as R110. 
Tuesday Offer 
Every Tuesday, use the Tuesday offer at Lottoland to get yourself 1 Mega Millions Lotto bet, 5 SA Powerball Lotto bets and 1 EuroMillions Lotto bet at the price of just R90. 
Wednesday Offer 
The Wednesday discounted bundle comes at a cost of R110 and includes 1 US Powerball lotto bet, 1 German Lotto bet and 5 SA Lotto bets including Lotto Plus 1 and Lotto Plus 2. 
Thursday Offer 
The Thursday discounted bundle comes at a cost of R110 and includes 10 x 1/10th of WorldMillions Bets, 1 EuroMillions GO! Lotto bet and 1 SuperEnalotto bet. 
Friday Offer 
The Friday discounted bundle comes at a cost of R100 and includes 1 US Mega Millions small bundle bet, 10 lotto x5 bets and 1 EuroJackpot lotto bet. 
Weekend Offers 
On Saturdays and Sundays, players are privy to a special discounted package that comprises of 1 Sunday Lotto bet, 1 US Powerball Lotto bet and 1 6/49 GO! Lotto bet for the price of R90. 
How to register an account
Lottoland is a real money lottery and betting games platform which is licensed and legal. It is mandatory for punters who wish to use the services of this platform to register themselves for a Lottoland account. Once you register, you can use your email and Lottoland password to access your Lottoland account from any PC or mobile at any time and bet of lottery games. The registration process is simple and it takes only a few minutes to sign up. Below are step by step instructions on how you can register at Lottoland. 
Visit the Lottoland website from your PC or mobile

Click on the green 'Register' tab at the top right of the Lottoland website home page

Enter the following details in the registration form: email address, password, national ID, first name, surname, phone number, address, province and source of funds.

Once you've entered these details, check the box at the bottom of the form to confirm that you are 18 years of age or more and that you accept Lottoland's terms and conditions and privacy policy. 

Click on the green 'Create a new account' tab at the bottom to submit the form 

Either a verification email is sent to your email or a SMS one time code is sent to the mobile number you provided. Use this to verify and activate your account and get betting 
South African Lotteries available at Lottoland
South African players at Lottoland can play over 25+ lotteries from South Africa and from various other parts of the world. The Lottoland dashboard has the following tabs that list the various lottery games you can bet on – SA Lotto, SA Powerball, Lotto x5, More Bets and Daily Bets, get all your lottery tickets from one place. 
Players can also buy bundles where they can make multiple bets on different lotteries at a marked down price. When you click on any of the lottery games available, Lottoland website has a dedicated page for each game which provides useful information about how the game works, what selections need to be made, cost of the ticket, the odds of winning and the jackpot amount. You can also view the results of the past draws. Lottoland also has quick pick options for all lottery games where the algorithm randomly picks numbers for your ticket, which can save time when buying multiple entries. 
Five of the most popular lottery games at Lottoland have been listed below with a brief description of each. If you are new to lottery games, these are the games that are the most popular and you might want to pick one of them to start with. 
US Powerball
The US Powerball holds the record for having paid out the highest even jackpot till date. This makes it a popular lottery game choice for punters from all over the world and South African are no exception. Since Lottoland offers fixed odds betting, the jackpot prize you can win when playing the US Powerball via the Lottoland platform is R1.2 billion. 
The US Powerball ticket has 69 numbers listed on it and you need to mark off five numbers as your selections and then choose a number from 1 – 26 as the Powerball number using the drop-down option provided. You can then choose to enter the Thursday draw, the Sunday draw or both. You may also choose your duration from anywhere between 1 week to 52 weeks and make the payment as per your selections. 
The PowerPlay option is an add-on feature which can be enabled in order to increase your chance of winning one of the lower tier prizes by as much as 10 times. 
EuroJackpot
The EuroJackpot is widely known as Europe's fastest growing lottery. South African players aged 18 and above are welcome to play the EuroJackpot and they are offered fixed odds betting on EuroJackpot through Lottoland. The Lottoland jackpot prize offered for winning the EuroJackpot grand prize is R169 million. 
The EuroJackpot ticket has 50 numbers (1 to 50) printed in grey and you need to pick 5 numbers out of 50. Apart from the grey numbers, there are ten amber colored numbers at the bottom of the ticket and you need to choose any two EuroNumbers from 1 – 10. 
The EuroJackpot draw only happens once a week on Fridays. Players can choose which draw they want to enter and also enable a feature which allows them to participate only when the jackpot prize reaches above a preset number. The draw happens at 20:00 Friday in South Africa time and takes place in Helsinki. 
Italy SuperEnalotto
Italy SuperEnalotto is another heavyweight amongst the world's most popular lottery games. It is considered the largest lottery in terms of how much it has paid out and how many people play every draw on average. 
The SuperEnalotto ticket has 90 numbers on it and you need to mark of 6 numbers to make on bet entry into the lottery. The draw takes place three times every week, it happens on Tuesdays, Thursdays and Saturdays. Players can choose a duration of 1 week or 52 weeks, choose which draws they want to enter using the checkbox provided and make the purchase. 
This lottery game is known as the godfather and also as the Italian Stallion. One of the reasons the jackpot prize in the SuperEnalotto is so huge is because the jackpot rolls over when there is no jackpot winner and there is no max cap or limit on how many times it can roll over. 
South African players who are 18 or over can place fixed odds bets on the SuperEnalotto using Lottoland. The draw takes place at 9 pm South Africa time every Tuesday, Thursday and Saturday. Since the draw is held three times a week, the jackpot grows almost 50% faster than a lottery game where the draw is bi-weekly. 
US Mega Millions
The two giant lottery games from the United States of America are the US Powerball and the US MegaMillions. The popularity of both these lottery games extends far beyond the borders of the United States. South African punters who are of legal gambling age are allowed to play the US Mega Millions which can pay a jackpot prize of up to R5.2 billion.
The draw for the MegaMillions takes place two times a week on Wednesdays and Saturdays at 6am South African time. Apart from the jackpot grand prize, there are 8 other divisions of prizes. Obviously, the lower tier prizes are not as lucrative as the grand prize but the odds of winning one of the lower tier prizes are much greater. 
The Mega Millions game has an add-on game option known as the MegaPlier. Players that choose to enable the MegaPlier can increase winnings from the 2nd tier by 2x, 3x, 4x, or 5x at an additional cost of R15 per game. 
EuroMillions
The EuroMillions is Europe's version of the US Mega Millions. The jackpot prize is R1.1 billion and the ticket consists of a field of 50 numbers from 1 – 50 and supplementary numbers from 1 – 12 which are denoted in a star on the ticket. Players need to pick five numbers out of the 50 main numbers and 2 extra numbers from the 12 supplementary number. This is a bi – weekly lottery where the draw happens on Tuesdays and Fridays in Paris. 
Recently, the maximum payout cap for the EuroMillions was increased from €190 million to €200 million. A rule has been passed which states that every time the top prize is achieved, the top prize cap from the next draw will be increased by another €10 million until it reaches a staggering €250 million total. 
International Lotteries available at Lottoland
Lottoland Irish Lottery
The Irish Lottery game featured at Lottoland is known as the Irish Lotto and it has the unmistakably Irish four-leaf clover as its logo. When you play the Irish Lotto, you first need to choose whether you want to play regular payout or double payout. Playing with the regular payout option, the jackpot prize is worth R76 million and with the double payout option enabled, the jackpot prize is worth R152 million. The double payout option only doubles the top tier prize and not the lower tiers. 
The Irish Lotto ticket is comprised of numbers from 1 – 47 of which the player needs to select 6 numbers. Draws take place on Wednesday and Saturday. The Irish Lotto+ option can be enabled using the checkbox and it entails that you will be entered into the plus events which gives you a chance to win additional prize money. 
Lottoland World Millions
World Millions is a unique international lottery open to players from all parts of the world including South African players. The tickets look vastly different from any of the above lottery games we have mentioned. Each ticket only has one line of blank boxes, 8 boxes to be precise. Players can make their number inputs in these boxes. In box number 1 you can choose 4, 3 or 6, box 2 choices are 2, 4 and 0, box 3 choices are 5, 3 and 4, box 4 choices are 0, 9 and 3, box 5 choices are 2, 3 and 4, box 6 choices are 6, 8 and 3, box 7 choices are 6, 9 and 1 and box 8 choices are 3, 0, and 1. You can manually choose one number in each of the 8 boxes or you can use the quick pick option which randomly fills up all 8 boxes in a jiffy. 
In order to win the grand prize jackpot of R415 million, a participant needs to hold a ticket where all 8 number that were chosen are the same as what is drawn during the weekly draws which happen on Thursdays and Sundays. Punters can make a full bet which costs R75 or 1/10th bet which costs R7.50 or ½ bet which costs R35. 
Other games available on Lottoland online
There are several lottery games available at Lottoland as one would expect of the leading online lottery provider. However, apart from traditional lottery games, there are a few other gaming options at Lottoland as well. 
Below are a few non-traditional lottery games that you can play at Lottoland online. The stark difference between standard lottery games and these games is the fact that the draws are much more frequent. In some of these games, you can expect automated draws to transpire almost once every 5 minutes. 
Keno 24/7
Keno 24/7 is a great option for those of you who don't wait to wait days for a draw. The Keno 24/7 draw happens once every 4 minutes. This game is on-going 24 hours a day and 7 days a week. Just pick your numbers and enter the next draw. 
The jackpot prize is worth R10 million and you need to choose ten numbers to stand a chance of matching all ten and winning the jackpot. The numbers to choose from are 1 – 80. You can select anywhere from 1 – 52 draws to bet on automatically once you've selected your ten numbers.Betting starts at just R2 per entry.
Cash4Life
A unique and interesting game that you a play at Lottoland is called the Cash4life where winners are paid a whopping R10,000 a day for the rest of their lives. The ticket consists of a field of 60 main numbers from which you pick 5 and pick a cash ball number which could be 1,2 3 or 4. The draw takes place on a daily basis. 1 line entry will cost you R25. 
The odds of winning the top prize are approximately 1 in 21 million, which is actually better than the odds offered at most lotteries such as the EuroMillions (odds of 1 in 117 million). The draw happens at 04:00 South African time every day. 
Pros & Cons
Pros
Dedicated South African version of the website available
South African Rands supported
Various South African friendly banking methods supported
Licensed and regulated by the Western Cape Gambling Board
25+ leading lotteries from around the world
Easy to use interface which is user friendly and intuitive
Trustworthy platform that caters to over 15 countries and 10 million customers worldwide
Fixed odds betting with guaranteed payouts
Bundle and subscription options available for all games
Responsive and helpful customer support and an informative FAQ section
Cons
KYC requirements is mandatory for account verification
Registration form is on the lengthier side
No mobile app for windows mobile devices
How to Buy Lottoland Lottery Ticket
The exact process of buying a lottoland lottery ticket will vary depending on the lottery game you are playing. For instance, some lottery games have add-on game options, double payout enablers, Lotto+ options and more. However, the general steps taken to make your selections on the lottery ticket and then buy the ticket are more or less the same. Below, we give you some general step by step instructions on how to go about buying a lottery ticket at Lottoland. 
Login to your Lottoland account using your email address and password, if you don't have an account, click on 'Register' and sign up for an account

Once you are logged in, click on the bets tab you wish to play 

Choose one of the lottery games from that category of lottery games

You are now redirected to a dedicated page for that lottery game

The tickets are displayed on this page, make your selections as required for that specific ticket

You can choose the 'quick pick' option if you don't want to make a manual selection 

You can buy one ticket or multiple ticket entries at once 

Once you've made your selections, you can choose how many draws you want to play, which draw you want to play and you can also use the subscription option if interested 

Click 'Submit' 

Redeem any promotional code in the promo code section during checkout

Choose your preferred payment method from the list of options available, make the payment and click on confirm and submit to enter your bet into the draw 

Once the draw is done, the results are available shortly after on the Lottoland website

Always ensure you enter your tickets before the cut off time which is usually an hour prior to the draw time 
When is the Lottoland Draw?
Any lottery game or keno game available at Lottoland will have a draw. The basic concept of how things work is that you predict and select numbers on your ticket and wait for the draw. During the draw the winning numbers are picked. Depending on how many numbers you matched you may win one of the prizes offered for that game. These draws are scheduled to take place on fixed days and venue. 
Some lottery games have draws which happen once a week while others have bi-weekly or even tri-weekly draws. Some draws are automated and virtual while others draw use actual draw drums and human hosts to pull out the winning numbers. Some draws are even telecasted live on TV. 
The draw time and date will vary depending on which lottery game you are playing. The draw dates and times for some of the most popular lottery games available at Lottoland are as below. 
US Powerball: Thursday and Sunday and 04:59 South Africa time
EuroJackpot: Friday at 21:00 South Africa time
Euro Millions: Tuesday and Friday at 21:00 South
Mega Millions: Wednesday and Sunday at 05:00 South Africa time 
Italy SuperEnalotto: Tuesday, Thursday and Saturday at 20:00 South African time
Banking Methods:
Visa/MasterCard: The most popular way to pay for your bet at Lottoland is through credit or debit cards such as Visa and MasterCard. This is a tried and tested online payment system which has been around for decades and is highly secure. The payment gateway which Lottoland uses for processing card transactions is an encrypted gateway. Players can enter their card details and proceed to make their payment. They can even save card details on Lottoland to make future payments quicker and easier. Saved card details are stored in an encrypted and secure manner. 
SiD: This is a secure Electronic Fund Transfer which is one of the safest and also fastest modes of online payment. It is a popular option among South African internet users and many merchants around the world support this payment system to cater to their South African customers. These payments are fast – you don't need to wait for funds to clear and you can pay directly from your bank account without needing a credit card. 
Zapper: Zapper is a low-cost contactless mobile payment solution which comes in handy when playing on the Lottoland mobile app or mobile website. Users can make payments using Zapper at Lottoland. The Zapper app is available on both the iTunes App Store and the Google Play Store. Zapper also has various vouchers which can help you save money on your bets. You even earn loyalty reward points for every payment made through Zapper. 
SnapScan: SnapScan is where you can make payments in a snap. Like Zapper, SnapScan is also a mobile payment app which is contactless and safe. You can make payments and receive payments using SnapScan. This app can be used in a store, online or even peer to peer. 
How to Make a Withdrawal
Players can withdraw their prizes directly to their bank account. 
Login to your Lottoland account

Go to 'My Account' and then go to the Payout section 

Choose the payment method, supported payout options are SID EFT

Click on 'Perform payout'

Enter details as requested and follow the on-screen prompts to complete the withdrawal 
How to Make a Deposit
At Lottoland, you can either add funds to your Lottoland account wallet or pay on the go on an ad-hoc basis when you checkout your cart. For quick and easy purchases, we recommend adding funds to your account by making a deposit and then you can use these funds in an instant to buy a ticket whenever you want. To add funds, the process to make a deposit is as follows: 
Click on 'Add Funds' at the top right-hand side of the Lottoland dashboard 

Enter the amount you wish to deposit and choose the payment method

Enter payment method details 

Follow the on-screen prompts until the transaction is approved and you receive a confirmation message

The funds will now appear as balance in your Lottoland account 
FAQs
Is Lottery legal in South Africa?
Yes, Lottoland is legal in South Africa for any player who is 18 years of age or older. Lottoland is licensed by the Western Cape Gambling Board. 
What is the most popular Lottery to play?
The most popular lottery games you can play at Lottoland include Italy SuperEnalotto, US Powerball, US Mega Millions, EuroJackpot, EuroMillions, etc. 
Yes, Lottoland uses secure socket layer encryption to ensure your data and transactions are safeguarded. They also have a privacy policy and player protection protocols to further strengthen safety on their website. 
Do I need an Internet connection to play on the Mobile app?
Yes, irrespective of whether you are playing on the mobile app or on a PC, you will need to be connected to the internet in order to play at Lottoland. 
Is Lottoland mobile-friendly?
Yes, the Lottoland website has been responsively designed and is mobile friendly. Furthermore, there are dedicated Lottoland mobile apps available for download on the Google Play Store for Android and Apple iTunes App Store for iOS devices such as iPhones and iPads. 
Of course, Lottoland is a well-known and trustworthy brand which is licensed and audited. They serve over 10 million customers worldwide and offer guaranteed payouts. 
How do I sign up at Lottoland?
You can sign up by visiting the Lottoland website and then clicking on the 'Register' option. A registration form will appear and you need to fill this form and submit it. Make sure you enter your personal details and contact details accurately as this will later be verified against your official documents. 
How do I cash-out money when I win?
Players can cash out money directly to their bank account using SiD EFT payment method. Alternatively, you can use the winnings to fund further lottery bets on the platform. 
How can I get in touch with customer support?
You can get in touch with customer support by sending an email to support@lottoland.co.za or by calling 0800 999 099. The website also has a detailed and comprehensive FAQ section. 
Are deposits and withdrawals safe?
Yes of course, all deposits and withdrawals are encrypted. Only time-tested and proven payment systems like credit/debit cards, secure EFT, Zapper and SnapScan are supported at Lottoland. 
Casino Information
Rating
Bonus

Get every 10th ticket FREE

Coupon code
Top Features

24/7 Support

Lottery

Safe & secure

Wide range of banking options

Min. Deposit

$0

$R200

Payment Methods
Currencies

ZAR

,

SEK

USD

,

EUR

,

GBP

Licenses
Website

Not Accepting New Players

Play Now
Have You Found What You're Looking for?
Your feedback is paramount!