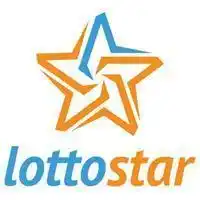 Trust:


 Mobile:



 Games:



  Payments:


  Bonus: Jackpot Race
LottoStar is an online fixed-odds betting website that lets South African members place real money bets on national and international lottery games. Additionally, LottoStar also offers a variety of other types of games where members may also play for and win real money. The LottoStar tagline is – LottoStar: Your World of Live Games.
Welcome to an in-depth review of LottoStar, an online lottery platform for South African players that is safe, fair, licensed, regulated, and well–established. LottoStar online brings a multitude of the world's top lottery games right to your fingertips. There are around 15 lottery games from various parts of the globe that are available when you play LottoStar. Apart from lottery games, LottoStar also offers a vast range of other betting games such as Live Games, Flash Games, Kino Games, Scratch Cards, Instant Play Games, and LottoStar Spin and Win Reel Rush games.
The 15+ lotteries are assorted into three main types – world lotteries, Euro lotteries, and Oz Lotteries. You'll find multiple options under each of these categories. LottoStar provides all the data and information on how to play each of these lottery games. This platform also has a jackpot race promotion designed to reward frequent players.
The LottoStar website is practical and user-friendly. It is easy to navigate the different games, make payments, buy lottery tickets, and even participate in the jackpot race promotion.
Customer support at LottoStar is available round the clock from Monday to Sunday. The website also has a comprehensive FAQ section that answers most of the common questions players have in great detail.
In this review of LottoStar, we will look at various facets of the platform. This includes the bonuses, how to register, the different lottery games offered, other games you can play, the payment systems supported, the pros and cons of LottoStar, and answer some FAQs for your reference. So, without any further ado, let's get started.
LottoStar promotions, bonuses, coupons, and vouchers
The operators and management of LottoStar are proactive in introducing new promotions and offers to their members. Therefore, it is common for the promotions at LottoStar to change seasonally throughout the year. LottoStar generally offers deposit bonuses, vouchers, promo credits, and freebies. At the time of writing, LottoStar currently offers one bonus which is the Jackpot Race.
Jackpot Race

The Jackpot Race promotion at LottoStar offers you the chance to win a share of R650,000. The Jackpot Race is essentially a competition amongst members of this platform. Races are scheduled on certain days every week. During the race window, players can ramp up their gaming at LottoStar (the race window generally runs for 2 hours on the scheduled date) with the objective of placing bets which are closest to the moment in time when the jackpot is triggered. Players that place the bet nearest to the jackpot trigger time are declared winners. There can be as many as 100 winners, but the top winners, such as the first-place winner, get the greatest rewards. The minimum qualifying bet is R5. Jackpot wins are added to other wins.
How to Create my Lottostar Account
To use your LottoStar account to play lottery games for real money, you need to log in to your LottoStar account. However, if you don't already have a LottoStar sign-in, you can register for an account. The registration process is quick and easy, it can be completed in a matter of minutes. Registration is mandatory to use LottoStar's services and win real money. We have provided a step-by-step registration guide below for your reference.
Go to the LottoStar website; the URL for the website is www.lottostar.co.za
Click on the 'Register' tab at the top right-hand side of the website home page,
A registration form will appear in a pop-up window on your screen
In the first part of the form, enter the following data – contact number, password, first name, last name, email address, and source of funds
In the second part, enter ID type, Country, and Province. If you don't have a valid ID type, you must provide your gender, date of birth, country, and province. Once you've filled in this information, you can also check the boxes to receive notifications from LottoStar and check the box to accept the terms & conditions and the privacy policy.
Once you've done this, a PIN is sent via SMS. Enter the PIN that you receive to verify your account and activate it.
After you verify your account, you are logged in, and you can access all account settings and personal details under the My LottoStar account section. You can now also make your first deposit and get started playing.
Is LottoStar mobile-friendly?
LottoStar is a modern online platform meant for South African players, no matter which type of device they use to play. This website has been developed using technology such as HTML5 and JavaScript, which makes it responsive. The website's layout is flexible and will automatically adapt to any device or screen size. Therefore, the LottoStar website is mobile-friendly.
You can access the website from a PC, a tablet, or a smartphone and log in to your account, and get playing. Since the LottoStar instant play website is mobile-friendly, there is no LottoStar app available for mobile users that you can download. You don't need an app for mobile LottoStar bets. You can simply visit the website from your mobile device, be it an iPhone or Android, log in to your account, and play on the move. The fundamental requirement to be able to play on mobile is that you should be connected to the internet uninterrupted and have seamless service.
The layout of the mobile website is practical and allows players to navigate with just one finger swiping and tapping. The menus are condensed into buttons that expand when tapped on. Overall, the mobile website is user-friendly, intuitively designed, and dynamic in nature.
South African Lotteries available at LottoStar
Gold Rush Millions
Gold Rush Millions is an incredible African lottery game on the LottoStar platform. You'll find this lottery game listed under the 'World Lotteries' tab of the website. The Gold Rush Millions jackpot can vary from R220 Million to R800 Million. If you would like to give yourself a chance of suddenly becoming richer by R800 million, we urge you to buy a ticket at LottoStar.
You can make up to 200 entries at once and play as many as 20 consecutive draws if you wish to. The Gold Rush Millions draw takes place every day at 17:00, and the results are published within a few minutes after the draw is concluded. To participate in the draw on the day, make sure to make your purchase before the cut-off time of 16:00. You need to select 6 numbers from a field of 90 and 1 superball number also from a field of 90.
Africa Millions
Africa Millions is the other African lottery game featured at LottoStar. This isn't a daily lottery game, and the draw takes place twice a week on Wednesdays and Sundays at 21:30. The cut-off time to get your bets in is 20:30. The jackpot can range from R760,000,000 to a mind-boggling R1,040,000,000.
You can make up to 200 entries per draw. The tickets start from as little as R14 and go up to R20.50 per entry. Like Gold Rush Millions, players need to pick 6 main numbers from 1-90 and 1 bonus number from 1 – 90. The Wednesday draws privy to a special booster option.
International Lotteries available at LottoStar
Mega Millions
Mega Millions is one of the two biggest lotteries in the world. It is second only to the US Powerball regarding what the highest jackpot value can reach. This was previously known in the US as the Big Game before being rebranded as Mega Millions. The Mega Millions is available in 45 states of the US. As of 2016, South African players are allowed to take part in this lottery game via online lottery service providers such as Lotto Star.
This American lottery game costs $2 a ticket and offers 9 prizes, the top prize being the jackpot. The odds of winning the jackpot are 1 in 302,575.350. The draws take place on Tuesdays and Fridays every week at 11 pm Eastern Time. To participate, players need to pick five main numbers from 1 – 70 and 1 gold mega ball number from 1 – 25. To win the jackpot prize, your ticket will need to match all five main numbers as well as the gold mega ball number.
US Powerball
The US Powerball is arguably the most popular lottery in the world since it holds the title of the highest-paying lottery ever. The US Powerball has the record for the highest-ever jackpot prize paid out, which was a massive $1.6 billion on January 13th of, 2016. If you love big jackpot lottery games, you should know that South African players can play the US Powerball at LottoStar.
The odds of winning the grand prize are 1 in 292,201,338. The second prize is a fixed $1 million offered on tickets that match the five main numbers. To win the grand prize, the ticket needs to match the Powerball number along with the five main numbers. The Powerball was launched in 1992, and the draws take place twice a week on Wednesdays and Saturdays at 10:59 pm EST. The draw is even telecasted on US cable TV.
Spanish Daily
The Spanish Daily is one of the lottery games available at LottoStar and is listed under Euro Lotteries. This lottery game is based on the results of the popular Spanish Bonoloto games. The maximum jackpot you could win while playing the Spanish Daily is a massive R300 million.
The entry can be purchased for just R7.50. Players need to pick 6 main numbers from 1 – 49 and one bonus number. Being a daily lottery game, as the name suggests, the draws take place every day of the week at 19:30 in Madrid, Spain. Ensure you enter before 18:30, the cutoff time for the day's draw.
UK Lottery Plus
The jackpot offered by the UK Lottery Plus is £39,000,000, which converts to approximately R764,000,000. At Lotto Star, players can purchase up to 200 entries per draw of UK Lottery Plus. The cost per entry is R15. This is the national lottery game of the UK and was started in 1994.
The max all option, a highlight feature of this game, boosts your odds of winning by many folds. Players need to pick 6 numbers from 1 – 59 and 1 bonus ball from any of the 53 remaining choices. This is a weekly lottery game where the draw takes place on Saturdays at 20:45, and the cut-off time to get your bet in is 19:45.
EuroMillions
The EuroMillions is one the largest lottery games in the world, which is open to players of all nationalities, including South Africa. This lottery game was launched in 2004 after the national lottery operators of France, Spain, and the UK came together to draft it. The EuroMillions was created to compete with the likes of US Powerball and the Mega Millions, and the EuroMillions has done exactly that over the years.
The EuroMillions is an easy lottery game to play, players need to pick five main numbers from 1 – 50 and two lucky star numbers from 1 – 12. The maximum jackpot prize of EuroMillions was increased from €190 million to €200 million in February 2020. The draw occurs twice weekly on Tuesdays and Fridays at 8:45 pm local time in Paris. The price per line entry is €2.50. The odds of winning the jackpot are 1 in 139,838,160. Apart from the Jackpot, there are 12 other prizes for grabs at much better odds.
Euro Jackpot
As per the rules of this lottery game, players from anywhere in the world are welcome to play the Euro Jackpot, and this means that South African players can also partake in this fantastic lottery game through platforms like LottoStar. When it comes to European lottery games, EuroMillions shadows Euro Jackpot, but the Euro Jackpot is an underrated lottery game with some unique advantages.
12 prizes are up for grabs for each draw. The draw takes place once a week only on Fridays at 9. p.m. local time in Helsinki. A ticket per line entry costs €2. Players need to pick 5 main numbers between 1 – 50- and 2 Euro numbers from 1 – 10. To win the jackpot prize, you'll have to match all five main numbers and the Euro numbers. The top prize offered by the Euro Jackpot has been won 5 times already in just 2021. Since the jackpot value is lower than what is offered by Euro Millions, US Powerball, and Mega Millions, fewer people tend to play Euro Jackpot. This is actually good for winners since the odds of having to split the prize money are lesser.
Italy SuperEnalotto
Italy's biggest lottery, which also happens to be one of the biggest lotteries in the world, is known as the SuperEnalotto. The minimum jackpot guaranteed for jackpot winners is €2 million, but it can go up as high as an incredible €100 million. This lottery dates back to the '50s. South African players are welcome to play the Italy SuperEnalotto. This is a rollover jackpot where if there is no jackpot winner in a particular draw, the value of the jackpot is rolled over and added to the next draw.
Players need to choose 6 main numbers between 1 and 90. They can additionally choose to play the SuperStar option which costs extra per entry but offers a higher jackpot prize. The SuperEnalotto also offers a 1 in 500 chance of winning an instant win prize as soon as you purchase a ticket. The draw takes place thrice a week on Tuesdays, Thursdays, and Saturdays at 20:00 CET. The odds of winning the jackpot are as little as 1 in 622,614,630.
OZ Monday
OZ Monday is an Australian Lottery listed under the 'OZ lotteries' tab at LottoStar. The jackpot offered in this game is R722,000,000. The ticket costs R17 per entry (with the booster option), and you can make 200 entries at once on the platform. This game was initially meant for New South Wales but was later launched nationwide in Australia. The draw takes place on Mondays at 11:30. The entry must include 6 numbers from 1 to 45 and 2 supplementary numbers. The payout booster increases your winnings.
OZ Lotto
OZ Lotto was the first ever Australian lottery game to have been launched. It was started in 1994 and had been going strong ever since. It holds the record for having paid the highest jackpot prize among all the Australian lottery games thus far. The record jackpot it offers is over AU$100 million, which converts to over R600 million. The minimum prize per entry if R7.50. Players must pick 7 main numbers out of 45 and 2 bonus numbers. The draw happens every Tuesday at 11:30.
OZ Powerball
The OZ Powerball is Australia's rendition of one of the most popular lottery games in the world, the US Powerball. Like the US Powerball, the numbers are drawn from two different drums. The OZ Powerball has a catchy tagline which is 'One ball could change it all.
Tickets start at R12.50, which could fetch you a max payout of R50 million. However, the booster option, which comes at R33.50, increases the jackpot prize to R200 million. Pick 7 lucky numbers from 1 – 35 and 1 Powerball number from 1 to 20. The draw takes place every Thursday at 11:30.
OZ Wednesday
No prizes for guessing which day the draw takes place for the lottery game OZ Wednesday. This weekly lottery game is drawn every Wednesday at 11:30 and offers payouts of up to R400 million for the jackpot prize. The cut-off time to get your bet in is 10:00. Players must select 6 main numbers from 1 to 45 and 2 supplementary numbers. Bets start at just R6.50 per entry.
OZ Saturday
OZ Saturday is much like the OZ Wednesday lottery game, except the draw, happens on Saturdays at 11:30 instead of on Wednesdays. The ticket starts at R7, and the jackpot prize is R400 million. Selected required are 6 main numbers from 1 – 45 and 2 supplementary numbers. On the LottoStar platform, players can purchase entries for the next 5 upcoming consecutive draws.
Set for Life
Set for Life is an Australian lottery game with a jackpot of R267,000,000. This is one of the most recently launched Australian lottery games, introduced in 2015. The minimum bet is R5, and this lottery game offers huge payouts of up to R650 million every day of the week. This is a daily lottery game which means that the draws happen every day, the time of the draw is 13:00, and the cut-off time is 12:00.
PLEASE NOTE: – unless specifically mentioned, all the draw times mentioned above are in South African time.
LottoStar Games
LottoStar is predominantly advertised as an online lottery platform for South African players where you can buy tickets to 15 of the most popular lottery games in the world. However, there is more to this platform than what meets the eye.
Apart from the lottery games, members also have various other LottoStar games. Like the lottery games, these too can be played for real money. Apart from the lottery games, some of the LottoStar games you can bet on include Kino games, Live games, Quick games, and Reel Rush games.
The best game to play on LottoStar will depend on your preferences and what type of LottoStar online betting you personally prefer. The operators are always adding new LottoStar games to the game collection to keep things exciting for their members. Below is a brief description of the various categories of non-lottery games you can play at LottoStar.
Kino
Currently, there are 6 different Kino games members of LottoStar can play. These are Kino 10, Kino 12, Kino 14, Kino 15, Kino 20, and LOBOLA. If you are new to the game of Kino, you should know that it is similar to playing Bingo. To play Kino 10, pick 10 lucky numbers and wait for the draw. If you choose Kino 12, then you'll have to pick 12 lucky numbers and so on. Draws for Kino games happen much more frequently than traditional lottery games. For instance. the Kino 10 draw takes place every 5 minutes.
Live Games
Punters looking to play casino-style card and table games are sure to enjoy the live games section of LottoStar. Here, you will find games such as Roulette, Blackjack, Baccarat, Sic Bo, Poker, First Person Games, and Game Show games. Being live games, players can interact with a real human casino dealer while playing these games, thanks to high-definition video streaming. The rules of how to play the different live games are also available for reading and comprehension by the player.
Quick Games
The Quick Games section at LottoStar is home to three subcategories of games which are scratch cards, instant play games, and flash games. The scratch card games are easy to play, just buy a card and reveal it to see what you've won. Some of them have multiple million Rand payouts. The Instant Play games section is home to four games, namely, Super Cash, Powerball mini, Megacash, and Megacash+. Under Flash games, you have the following options – Fruit Drop, Toten Drop, Totem Drop Extreme, Dazzle Drop, and Dazzle Drop Wildcat.
Reel Rush
This is the latest category of games at LottoStar. Reel Rush features reel-based slot games, which are easy to play; they have lively animations, themes, and soundtracks, and you can make good money playing them. Spin the reels and see if you land winning or matching symbols and win money. Some of the most popular Reel Rush games available are Candy Tower, Return to the Feature, Hey Sushi, Egyptian Dreams, and Lucky Fortune Car.
Pros & Cons
Pros
Play 15 of the world leading lottery games
Guaranteed jackpot value with fixed odds betting
Pay for lottery tickets using your choice of online payment method
Get notified by SMS and email about draw results
Avail bonuses for special rewards and boost your winnings
Exclusive for South African players
South African Rands supported
Licensed, regulated and lawful online lottery platform
Secured with SSL encryption
Register for an account in just minutes
Cons
No live chat support available for guest visitors
Needs phone number for successful registration
Gambling can be addictive
Need to be connected to the internet to play
How to buy LottoStar lottery ticket
To play a lottery game, you can confirm your participation by purchasing a ticket for the draw. If you are not sure how to go about getting yourself a ticket, we have step-by-step instructions below for your reference.
To buy a ticket, you must first log in to your account. (if you don't have an account, create one by using the 'Register' option)
Deposit to your LottoStar wallet so that you can fund the purchase of your lottery ticket.
Now select the lottery game that you are interested in playing (for example – US Powerball)
Select the number of entries you want to make from the drop-down menu
Select the number of draws you want to play from the drop-down menu (not available for some games)
Select your numbers or use the quick pick option to let the algorithm choose numbers for you
Enable or purchase any add-ons, such as boosters, if available
Check the Bet Breakdown slip and review the information such as draw date, jackpot, draws entered, # of entries, entries per draw, cost per entry, and total cost
Confirm the bet slip
Your wallet balance is deducted from the total amount of the bet, and your bet is confirmed.
Make sure to buy your ticket before the cut–off time, which is usually 1 hour before the lottery draw time.
When is the LottoStar Draw?
There are 15 lottery games available on the LottoStar platform. They all have different draw dates. Some lotteries happen once a week, some are bi-weekly, and some happen daily. The draw is basically the event where the hosts randomly pick the winning numbers for whichever lottery game they are playing. If the numbers you have picked on the ticket match the winning numbers, then you win the jackpot prize of the lottery.
Some of the draw dates for the most popular lottery games at LottoStar are as follows:
Mega Millions: Every Wednesday and Sunday at 05:00 South Africa time
US Powerball: Every Thursday and Sunday and 04:59 South Africa time
EuroJackpot: Every Friday at 21:00 South Africa time
Euro Millions: Every Tuesday and Friday at 21:00 South Africa time
Italy SuperEnalotto: Every Tuesday, Thursday, and Saturday at 20:00 South African time
LottoStar Payouts
Payouts are made to the same banking method used for making the deposit. However, if the deposit method is not available as a withdrawal method, a suitable alternative can be used. The time frame for processing the payout will vary depending on the banking method used.
Banking Methods
Credit/Debit Cards: Players may use tried and tested payment options such as credit and debit cards issued by Visa or Mastercard. These are secure and one of the most popular ways to pay. The payment gateways offered are Peach Payments and VCS by PayGate.
Electronic Fund Transfer: There are two options for EFT or electronic fund transfer. These are Peach EFT Secure and Setcom Instant deposit. Both options are secured and offer instant payment notifications.
Alternative Methods: There are a few alternative payment options offered for South African players at LottoStar – SnapScan, PayFast, and MyGate.
Voucher Options: You can make payments using LottoStar Vouchers, OTT Vouchers, or 1ForYou Vouchers.
How to Make a Withdrawal
Go to the cashier section
Make sure you have sufficient balance to merit a withdrawal
Make sure your account has been verified
Click on 'Withdraw'
Enter the amount of money you would like to withdraw
Choose the withdrawal banking method
Enter other withdrawal details as requested
Follow the on-screen prompts until the withdrawal request is successfully placed and you receive a confirmation message stating so
How to Make a Deposit
Ensure you are logged in to your account
Click on the deposit button at the top right-hand side
Select your preferred mode of payment from the available options
Enter the deposit amount
Enter other details about the deposit method as requested
Follow the on-screen prompts until the transaction is approved
Your LottoStar wallet balance will not include the amount of your deposit
FAQs
Is Lottery legal in South Africa?
Playing the lottery using LottoStar is legal for South African players. LottoStar is a licensed platform with a valid license issued by the Mpumalanga Economic Regulatory in South Africa. Players can even call the economic regulator on 013 750-8000 and verify the legality of LottoStar.
As long as you are 18 years of age or older, LottoStar is perfectly legal.
What is the most popular Lottery to play?
LottoStar offers all the top most popular lottery games from around the world. Not only can you play the highest jackpot lottery, but you can also play the lottery game that attracts the greatest number of players. The most popular lottery in the world is the SuperEnalotto from Italy. Other noteworthy mentions are the US Powerball, EuroMillions, and Mega Millions.
LottoStar uses SSL encryption and the latest cybersecurity technology to safeguard your data. Whether it is your personal information or data about your payment instrument, everything is stored in an encrypted manner for utmost security. The privacy policy is also robust and implemented with the main objective of maintaining the integrity of a player's data and only sharing it with service providers when necessary.
Do I need an Internet connection to play on the Mobile app?
Yes, whether you are playing on a smartphone or PC, you need to be connected to the internet. When you make transactions or confirm your bet, your device needs to communicate with the LottoStar server, and the internet is required for this communication to happen seamlessly.
Is LottoStar mobile-friendly?
Yes, the LottoStar website has been designed to be responsive. You can access the website from iOS, Android, Windows, and Blackberry mobile devices using modern web browsers such as Google Chrome, Safari, etc. Whether it is a smartphone or a tablet, the LottoStar website is compatible with either.
Yes, LottoStar is licensed by the Mpumalanga Economic Regulatory in South Africa. This means that they uphold all the standards regarding security and fairness as stipulated by the license. LottoStar is audited and verified by third-party organizations as being fair and safe. You can trust LottoStar. As of June 2020, LottoStar has paid out R28 billion to its winners. If you win, you will be paid; you can rest assured about that.
How do I sign up at LottoStar?
Signing up is easy, click on the register button and complete the registration form. Make sure you provide factual details in accordance with your official documents.
How do I cash out money when I win?
Payouts are made to the same banking method used for making the deposit. However, a suitable alternative is used if the deposit method is not available as a withdrawal method.
Where can I find LottoStar contact information?
You can contact LottoStar through LiveChat, email, or phone. The contact details are
Email: support@lottostar.co.za
Phone: 086 026 7777
Are deposits and withdrawals safe?
Yes, Lotto Star offers secure payment methods such as credit/debit cards, electronic fund transfers, vouchers, and others. All payments are secured with Secure Socket Layer encryption.
Is LottoStar legitimate, or is it a scam?
LottoStar is not a scam. It is licensed and regulated by the Mpumalanga Economic Regulatory in South Africa. Players can independently verify this by calling the regulatory board on 013 750-8000 and verifying the legitimacy of LottoStar.
How does LottoStar payout work?
Payouts are made to the same payment method used to make the deposit. Account verification may be required for security purposes before a payout can be processed.
Who owns LottoStar in South Africa?
LottoStar is a product of the company LottoStar (Pty) Ltd.
What is the LottoStar verification process?
The verification process involves you having to send or upload copies of documents to the LottoStar verification team. The documents required are ID proof (passport, South African ID), address proof (utility bill within 3 months, etc.), and proof of payment (copies of your credit card to show that you are the rightful owner of it). To fully understand the verification process, you can reach out to LottoStar customer support.
Are there LottoStar complaints?
Any website serving hundreds of thousands of players is bound to get complaints. Still, we have gone over these with a fine-toothed comb, and we can assure you that none of them are serious and have usually been resolved by LottoStar staff members lending a helping hand. Most of the reviews of LottoStar are filled with praise for the platform, features, and games.
Have You Found What You're Looking for?
Your feedback is paramount!