Pros
One of the cheapest slots around starting at just R0.50 per spin
Huge jackpot of R10 million
Simple gameplay
Cons
Too basic for experienced players
The graphics and soundtrack aren't great
How to Play Nuwa
As far as slots go Nuwa is pretty basic. There are three rows and five reels. To score a win, you need to match at least three consecutive symbols across your reels, running from left to right. We'll get into all of the different symbols and bonus features that sets the Nuwa slot apart from all of the other slots at your favourite real-money casinos.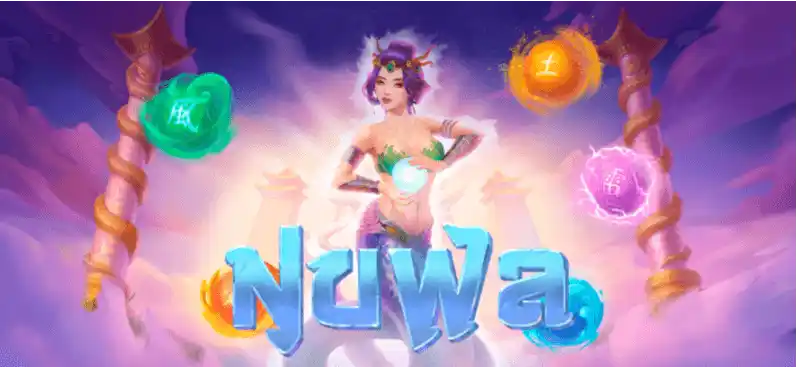 Follow our step-by-step guide and you'll be playing Nuwa like a pro in no time!
Find an online casino that has Nuwa as a part of its game library. As we've mentioned, you can play the Nuwa slot at SupaBets, Betway, and HollywoodBets. But be sure to check your favourites since most online casinos add to their collection of games quite often.
Log in to your account and make sure that you've got enough funds in your account for a decent session.
Next, you need to find Nuwa. The easiest way to do this is to find the search bar, type the title, and hit search. Alternatively, you can click on the SLOTS button and then scroll through the various titles.
Once the game has loaded, take the time to tread the SYMBOL PREDICTIONS. It'll teach what symbols you need to look out for and how much they're worth.
We suggest that you click on the "i" icon and read the info cards to learn all about the bonuses and other features of Nuwa.
Before the fun can start, you'll need to set the amount you want to bet on each spin. You can do this in one of two ways – bet level or coin level. The minimum you bet is just R0.28. On the other side of the scale, the maximum bet amount per spin is R2,800.
You can choose the maximum amount by clicking the icon with the arrow and the coins.
You can use the AUTOPLAY feature by clicking the button on the left of the PLAY button. You can then choose if you would like the system to auto-spin the next 10, 20, 30, 50, 100, or 200 games. You can have this feature stop if you go into FREE GAMES if your balance gets to a certain amount, or if hit a win with a certain amount.
You can see your available balance in the bottom left-hand corner of the screen and the amount you are betting on the next spin just below the PLAY button.
Nuwa Tips and Strategy
Spina Zonke Jackpot Race at HollywoodBets
If you're playing Nuwa at HollywoodBets, we strongly recommend that you enter their Spina Zonke Jackpot Race where you can up to R2 million. To qualify, all you need to do is bet R2 or more while playing a qualifying game. The Jackpot Race itself takes place from 8:30 pm to 10:30 pm every Wednesday, Friday, and Saturday.
Set yourself a limit
Yes, we know it's hard, especially when you're up but if you play long enough, you're guaranteed to lose everything. You can either set yourself a win limit or a loss m=limit. With a win limit, you cash out once you win a certain amount, ensuring you come out better than you started a game. Yes, this does mean you're unlikely to win a huge amount but you'll still be good. The other way is to stop once you've spent a certain amount. The easiest way to do this is to only deposit the amount you want to spend, and then, most importantly, DON'T DEPOSIT ANY MORE!
Take a break
If things aren't going your way, step away from the screen and take a break You can get yourself a snack, go outside, have a chat, or maybe play a different game for a while. There's no science to prove it but we'd swear that we play better when we're feeling better!
Nuwa Demo
Want to give Nuwa slot a go before playing for real money? Play for free with the Nuwa demo version below…
Nuwa Symbols
Special Symbols in Nuwa
Wilds
Wilds substitute all symbols apart from the Scatter symbols
Wilds will only appear on reels 1 and 3 during regular play
Any Wild symbols that are part of a winning combo will expand to cover all positions on the reel before the pay has been credited
Scatters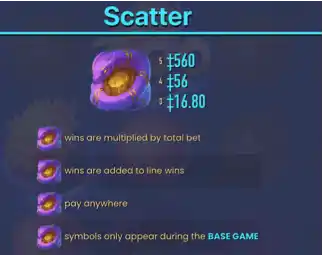 Match 5 = R280
Match 4 = R28
Match 3 = R8.40
Scatter wins will be multiplied by your total bet
Scatter wins are always to your line wins
Scatters pay anywhere
Scatter will only appear during regular play
High Value Symbols in Nuwa
| Symbol | Match 5 | Match 4 | Match 3 |
| --- | --- | --- | --- |
| Purple Dragon | x100 your wager | x10 your wager | x3 your wager |
| Purple Flower | x35.714 your wager | x12.5 your wager | x0.714 your wager |
| Pink Flower | x26.785 your wager | x6.071 your wager | x0.357 your wager |
| Bamboo Shoots | x17.857 your wager | x3.571 your wager | x0.357 your wager |
| Orange Flower | x14.285 your wager | x1.428 your wager | x0.357 your wager |
Low Value Symbols in Nuwa

| Symbol | Match 5 | Match 4 | Match 3 |
| --- | --- | --- | --- |
| Blue Orbs | x10.714 your wager | x1.071 your wager | x0.178 your wager |
| Red Orbs | x7.142 your wager | x0.714 your wager | x0.178 your wager |
| Orange Orbs | x5.357 your wager | x0.357 your wager | x0.178 your wager |
| Green Orbs | x2.678 your wager | x0.178 your wager | x0.107 your wager |
| Purple Orbs | x0.714 your wager | x0.178 your wager | x0.107 your wager |
Nuwa Special Features
Free Games in Nuwa
Win 8 Free Games if you match 3 or more Scatter symbols across your reels
Wilds will only appear on reels 1 and 3 during Free Games
Any blue, red, orange, green, or purple orbs that appear in a winning combo are automatically collected
Bonus feature is activated once you collect all High Value Symbols
Free Games are played at the lines and bet of the triggered game
The free games cannot be retriggered while playing any Free Games
Bonus Feature in Nuwa
5 Free Games are instantly awarded once the Bonus Feature is activated
The remaining free games from the Free Game feature will be played in the Bonus feature
Wilds symbols will appear twice on every spin during the Bonus feature
During the Bonus feature, all wins are automatically doubled
Free Games are played at the lines and bet of the triggered game
Bonus feature can't be retriggered during an active Bonus feature
Other Rules in Nuwa
Play 28 lines at a fixed cost of 28 coins, worth a total of R2.80
Wins on different lines will be automatically added
Lines wins are multiplied by the bet for each line
Only the highest win on each lie will be awarded
Line wins pay if they're consecutive and run from left to right
Jackpot is R10 million
Nuwa Payout and Volatility
When it comes to RTP, Nuwa has one of the best returns around at 98%. This means that for every R100 you spend, you can expect to see an average return of R98. The average RTP for a slot is usually around 95%
Nuwa is classed as being a high volatility slot. This means that you won't see regular payouts but when you do, they will generally be for larger amounts. However, when we were testing the game, we were constantly winning small amounts. In fact, at one point we rang up seven wins in 10 spins. And none of those was anywhere near to being "big". So, before you commit any serious money to playing the Nuwa slot, we strongly recommend you try out the demo game so you can decide for yourself if it is a high-volatility slot or not.
Nuwa Graphics
The graphics in Nuwa are pretty basic. We did wish that the symbols were a bit more varied in their look and colours since it can get confusing since we're looking at flowers and orbs, which both have the exact same colours. The soundtrack wasn't for us and we found it annoying. It didn't take too long before we adjusted the sound setting so that the soundtrack was muted. While the graphics and sounds aren't great, they're also not horrible. They're just very… average and it's an area where Nuwa scores poorly.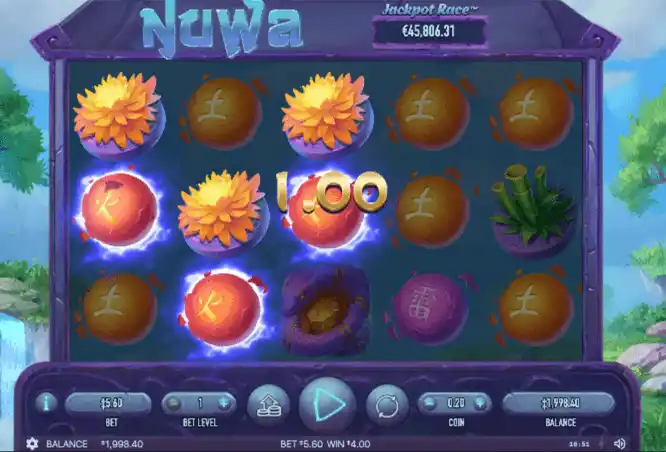 Nuwa on Mobile
The Nuwa game uses HTML5 and JS so it's super accessible. In fact, all you need to play Nuwa is an internet browser and a stable internet connection. There's no need to download any software or apps. The game plays identically on whatever platform or device you playing on.
Should You Play Nuwa?
This really depends on what you're looking for from a game. If you're a newbie who is still learning how to play slots and are looking for a simple and inexpensive game with a huge jackpot, then Nuwa is definitely worth checking out. However, if you've been playing for any length of time, the chances are that you'll find the game a bit too basic and almost boring.
Best Casinos to Play Nuwa for Real Money
Other Online Slots You May Be Interested In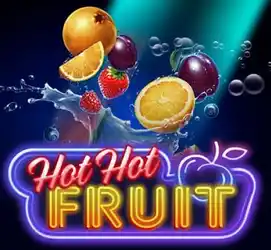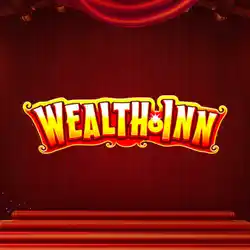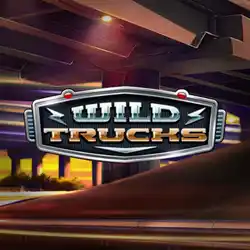 FAQ
Is Nuwa available to play in South Africa?
Yes, Nuwa is accessible and playable for residents of South Africa. The game is designed to be enjoyed by players in various regions, including South Africa. You can access it through compatible online casinos or gaming platforms.
What is the theme of Nuwa?
Nuwa is inspired by Chinese mythology and culture, featuring symbols and visuals that reflect this theme. Players can expect to see elements like dragons, lucky coins, and traditional Chinese symbols while spinning the reels, adding an exciting cultural touch to their gaming experience.
What are the unique features of Nuwa?
Nuwa offers several exciting features that set it apart from other online slot games. These might include free spin rounds, interactive bonus games, cascading reels, and potentially a progressive jackpot. Be sure to explore the game's paytable or information section to learn more about the special features it offers.
Can I play Nuwa on my mobile device?
Yes, Nuwa is typically designed to be compatible with various devices, including smartphones and tablets. This allows you to enjoy the game while on the go, giving you the flexibility to play from wherever you have an internet connection. Whether you're using an Android or iOS device, you should be able to access Nuwa smoothly.
Where can I find out more about online gambling in South Africa?
Get in on the action
Sign up now for the latest bonuses, promotions, and new online casinos.
Have You Found What You're Looking for?
Your feedback is paramount!