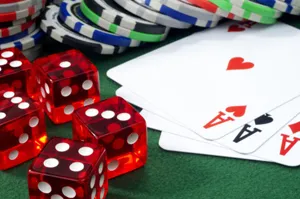 At the recent National Gambling Board's Conference held last week, the second day was dedicated to advancements in technology and how this impacts the South African gambling industry. In particular, attendees explored the current trend of new generations embracing technology in the gambling industry.
The Administrator of the NGB, Caroline Kongwa, told delegates that the South African legislative framework needs to become more flexible in order to meet the demands of today's gamblers.
"As gambling becomes more diverse and embraces new technologies, it poses the question whether there is sufficient agility within the existing regulatory framework," she said.
<!--more-->

"The question that should stay in our minds, as regulators, is whether we are prepared to amend the legal framework continuously to regulate gambling products and services, which continuously evolve with technological advancements, or do regulators develop a legal framework that is technologically neutral?"
Kongwa said that virtual and mixed reality products and services (such as online south african casinos) are expected to become more prevalent across the globe. She said that operators and manufacturers should ask themselves how new products introduced into the market align with the South African regulated industry and legal framework.
"Continuous dialogue between regulators and industry stakeholders is paramount, prior to introduction of new products and services in the market," she added.
Some of the issues covered by the NGB conference included the evolution of gambling products and services, virtual reality in gambling, virtual sports, i-gambling, online betting and crypto currency.
About the National Gambling Board
The NGB is responsible for overseeing and regulating the South African gambling industry. It also seeks to "preserve the integrity of South Africa as a responsible global citizen."
The agency, part of the Department of Trade and Industry, was established under the 1996 National Gambling Act, regulates all matters relating to casinos, gambling, betting and wagering.
About Playcasino.co.za: 
Playcasino.co.za is the no1 online gambling guide for South African players. If you're looking for a casino online South Africa-based that is safe and legal, check out our full list.