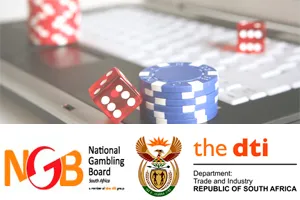 A recent seminar hosted by South Africa's National Gambling Board and the Department of Trade and Industry in Pretoria saw a number of parties speak about online south african casino gambling and its impact on the local gambling market. The general message that came out of the seminar was that despite the authorities' desire to block unlicensed operators from offering their products to South African online gamblers, the facts on the ground are that it is impossible to do so.
<!--more-->

The Department of Trade and Industry's chief director of policy and legislation, MacDonald Netshitenzhe said that policymakers in the country should focus on developing systems that could combat illegal gambling in the country. As such, the executive announced the establishment of a task force that will try to put an end to illegal operators.
South Africa's National Gambling Act of 2008 has opened up a platform for legal online gambling. However the land based industry believes that online gambling poses a direct threat to their revenues and will be too strong a competitive element for brick and mortar casinos to survive. As such, casino groups launched a challenge to the Gambling Act and have successfully kept any progress at bay.
Netschitenzhe said at the seminar that the benefits of online gambling to the economy outweigh the negative social consequences. As such, he is not willing to consider the option of issuing any more online gambling licenses.
According to Estelle Jonkheid of the National Gambling Board, a new multi-disciplinary task force has been established to tackle illegal online gambling in South Africa. The force is made up of a number interested parties, including existing license holders, regulators and law enforcement agencies. The objective of this task force is to "consider strategies, interventions and actions" against operators who are deemed illegal.
The Casino Association of South Africa (CASA), which represents land casinos in the country, welcomed the initiative, with the group's CEO, Themba Ngobese saying that there was a strong need to control illegal gambling. He also said that if efforts to regulate online gambling were successful then a very high level of control needed to be put in place.
The Department of Trade and Industry estimates that a regulated and controlled online gambling industry in South Africa has to potential to generate as much as R110 million in taxes each year for government coffers.
About Playcasino.co.za: 
Playcasino.co.za is the no1 online gambling guide for south africa online casinos. If you're looking for safe, legit, and legal online South Africa casino with the best bonus offers look no further.