Legalities of Online Gambling and Betting in SA
Legislation regulating gambling in South Africa has been in place since the seventeenth century. If you're interested in reading more, you can visit The History of South African Gambling Industry 2023 playcasino.co.za. But to make this relevant to today, let's restrict ourselves to the status of online gambling in 2023.
In South Africa, gambling is regulated under the National Gambling Act (NGA) of 2004, which prohibits online casino gambling. There was an amendment tabled in 2008 which included proposals for the licensing of online casinos, but it has never actually been passed. A 2010 Gauteng High Court Ruling put a legal ban on online gambling, possibly scuppering the amendments for good. We now sit with outdated 20-year-old legislation leaving online gaming, betting and gambling in a kind of limbo.
This means that online gambling in South Africa has many blurred lines. That might seem like a good thing - after all who doesn't love a good loophole - but honestly, it's better in law, just as it is in gaming, to know the rules before you play.
The Democratic Alliance (DA) and the Department of Trade, Industry and Competition (dtic) have proposed an Online Gambling Bill and a National Gaming Policy respectively. But as we know, the wheels of government grind slowly. 
Both are waiting for further comment or to be rubber-stamped, so we're stuck with the 2004 NGA and no proper legislative framework in place.
Provincial gambling boards regulate domestic gambling sites for permitted gambling activities, with  the National Gambling Board playing an oversight role. Still, there are many operators located outside the jurisdiction of South Africa that are extremely popular with South Africans. (See more below under Online Gambling Licences)
What is certain is that the sector is so big and important in terms of potential tax revenue for the government as well as for job creation, that sooner or later, a new law will be passed or the existing ones will be changed.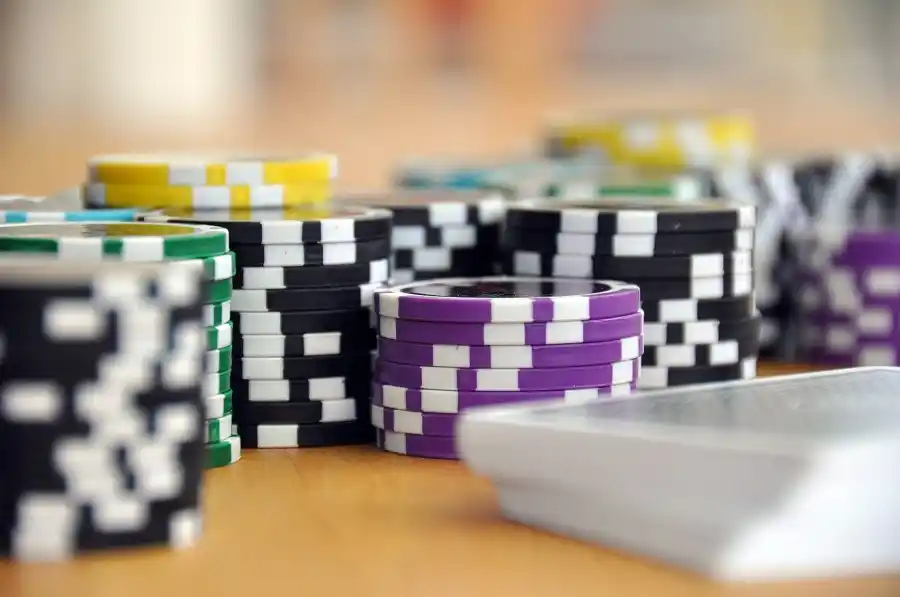 Market Size & Value
For the most part, South African online gamblers are young and male.
According to the Africa Gambling Market Forecast, a whopping 71% of South Africans play mobile casino games. Many spend up to 4 hours per day on their mobile devices accessing gaming sites, making South Africa the largest gambling market on the continent. 
Land-based casinos, of which there are 40 licenced in South Africa, account for the lion's share of the country's gross gambling revenue (GGR). According to the National Gambling Board, South Africa's GGR totalled R34.4 billion in 2020/1, with R3.2 billion in tax revenue collected. These figures exclude online gambling totals.
The projected total revenue for the casino games segment for 2022 was $26.4 million, with downloads of between 8-29 million and in-app purchases totalling $16.72 million.
Online Gambling Licences (Local vs Offshore)
In 2010, a South African High Court ruling made it illegal for South Africans to gamble online. However, these regulations are almost never enforced. 
Although South African-based online casinos are technically illegal, the status of those located outside the country falls into that grey area we mentioned earlier. And they are definitely here to stay. Even though gambling for real money online is also illegal, many sites offer real money payouts in rands.
This means that the dilemma of whether to take advantage of these sites and exploit this particular loophole is up to the individual. But what is advisable is that gamers choose sites that are regulated in jurisdictions that maintain high operating standards, such as The Malta Gaming Authority, Curaçao Internet Gaming Association and the UK Gambling Commission.
These online casino and sports betting sites located outside South Africa offer casino gaming with a full range of interactive games. Roulette, blackjack, and slots are on offer, with slots being the most popular. You can also bet on domestic and international sporting fixtures and events, create fantasy teams daily, play online poker and, of course, the Lottery.
In addition, South Africa's esports sector is busy exploding. Although not recognised as an official sport, (it is classified as a 'mind sport') esports is an important part of the gaming landscape. Some schools are going as far as including esports-related programs as part of the curriculum, a clear indication of the place they will soon have in our online catalogue.
If you prefer to play it safe, South Africa has 32 of its own online gambling sites with licences granted by provincial gambling boards, principally for sports betting. The Western Cape Gambling and Racing Board is the primary regulator.
Gambling Taxation: Do South Africans Have to Declare Their Winnings to SARS?
The short answer is no - winnings from online or land-based betting and gambling are not subject to South African tax. However, this doesn't apply if you're a professional gambler, in which case winnings are classified as earnings and are subject to taxation at SARS' published rates. Even in the case of winnings from offshore online sites, the onus is on the operator to pay tax in the country in which they are licenced. South Africans need only beware of any foreign currency exchange restrictions. 
Social and Community Impacts of Online Gambling
With any social activity, the rule of thumb is to do it in moderation. Still, like any other pursuit, gambling can become an addiction. In South Africa, problem gamblers comprise 2.7% of the population, whilst compulsive gamblers represent 1.5%.
Gambling addiction, which has only recently been recognised as a psychological condition, can lead to risky behaviour. Finding any means possible to place a bet, whether with a regulated or unregulated site can have potentially disastrous financial consequences for the individual and their families and loved ones. This, in turn, can have a knock-on effect in the community as gambling addicts turn to crime to fund their 'habit'.
South Africa already has an indigenous gambling culture,  a sports-mad population, and massive unemployment figures, particularly amongst vulnerable youth. What the country also has is high levels of digital literacy and a high market penetration of smartphones, making online gambling accessible for just about anyone who wants to spin the wheel, throw the dice or to 'tata their chance' on the lottery.  
Some may say that operators are effectively taking advantage of the circumstances in South Africa of poverty, pleasure and proximity. But the flip side of this coin is that there is also massive wealth in South Africa to tap into, with plenty of high-stakes gamblers more than happy to gamble their money.
There are, however, organisations that can assist anyone who believes they may have a gambling problem. In the 18 years it has existed, the National Responsible Gambling Programme (NRGP), a public-private partnership between operators and regulators, has helped an estimated 18 500 gamblers.
If you or someone you know needs help with problem gambling, find out more in our Responsible Gambling Guide.
Advertising Gambling and Betting in South Africa
The advertising of gambling in South Africa is regulated by the same code as gambling itself. It prohibits any false or misleading advertising, or placement or messaging that is intended to target or attract anyone under 18 years of age. It also prohibits any entity that is not licensed from advertising. 
Regulations require adverts to include a statement warning of the dangers of compulsive gambling (hence the 'winners know when to stop' tagline on all South African gambling ads). Adverts must also include information about the National Responsible Gambling Programme and that gambling is prohibited for those under 18 years of age. 
Advertising is not allowed to portray gambling as a means of relieving financial difficulty or to imply it may provide financial security, or be a replacement for employment.
The timing or location of advertising should avoid television programmes targeting under 18s or venues/locations frequented by under 18s, such as schools. 
Advertising regulations, like provincial licence terms and conditions, may also vary from province to province.
Thoughts on the Future of Online Gambling in South Africa 
Although South African law prohibits some forms of online gambling, the government has been unable to stem the growth of the sector. There are many off-shore-based gambling sites that are available to South Africans residing here at home. They provide a wide range of interactive games, generous bonuses and real money pay-outs, which, as an added bonus, are not subject to South African tax.
The pace of entry into the market of new online casinos and players is extremely fast and must surely soon be subject to a raft of new regulations and legislation. Currently, the fiscus is missing out on millions of rands of potential revenue, which it can ill afford to ignore. 
Also, more regulation will formalise the sector and benefit players' safety. It will also bring in more contributions to programmes that inform, educate and assist gamblers.
In the meantime, South Africans continue to enjoy the fun and reap the rewards of online gambling, which has become a vibrant and prolific sector in our country.
Get in on the action
Sign up now for the latest bonuses, promotions, and new online casinos.
Have You Found What You're Looking for?
Your feedback is paramount!