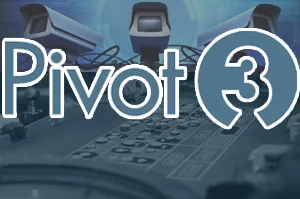 The casino industry has always been on the radar of money launderers and criminals who are looking to take advantage of any loophole in security and compliance. As a result, casino operators from around the world invest heavily into the latest technology and IT systems to protect themselves and their patrons.
Sun International and Tsogo Sun are two of the biggest casino operators in South Africa and they keep a close watch on what global casino operators are up to. Pivot3 a hyper-converged infrastructure (HCI) vendor based out of Austin, Texas has a reputation for developing innovative surveillance technology that has been used in surveillance systems used by law enforcement. The provider is making an entry into the EMEA (Europe, Middle-East and Africa) regions by partnering with Caesars Entertainment who will roll out its surveillance systems across 14 properties in these regions.
New Surveillance Technology Can Be A Game Changer
<!--more-->

There are many casino properties throughout the world that still use outdated servers to store their CCTV monitoring. Pivot3 offers a great solution to this as they company provides a modern solution and will leverage its Milestone software to avoid licenses when the police and courts need video footage submitted to them. Pivot3 bring innovative technology that replaces outdated digital video recorders (DVR) of the past – which was prone to disk failure errors and difficult recoveries.
By using the advanced Pivot3 solution, casino operators will have better image clarity. The old DVRs had a limit on high-quality video which became worse when more cameras were attached to the DVR. Pivot3 does things differently as it combines server and storage into one – allowing operators to scale the connectivity depending on requirements. Additionally, Pivot3 operates on a distributed platform. When one part goes dark, other pieces of the system can still function properly. This allows data and performance to survive despite failures. Overall, this reduces the risk for the casino operator.
Casino operators who are looking at updating their security and surveillance systems might want to check out the new Pivot3 technology.
About Playcasino.co.za: 
Playcasino.co.za is the no1 online gambling guide for all players who are more likely to play games at online casinos. Make sure to check the casinos that offer online gambling with sign up bonus and also some of the online casino no deposit bonus south africa offers.