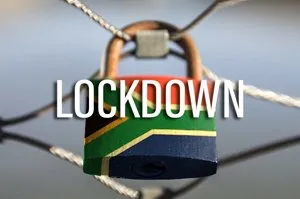 President Cyril Ramaphosa sent South Africa into another Level 4 lockdown until at least July 11th, forcing many businesses to close their doors.
These include places of entertainment such as restaurants, theatres, conference facilities and Land Based Casinos which will see an increase in online gambling south africa during the lockdown.
Hotels and lodges may only operate at 50% capacity and their services have been limited to room service and food delivery only.
The new restrictions, gazetted this week and effective as from June 28th, will almost definitely impact South Africa's casino and hospitality industries, just as they were recovering from the financial hits taken from last year's lockdowns.
Another restriction that will undoubtedly affect the industry is the ban on the sale of alcohol.
President Ramaphosa introduced the new restrictions for a period of at least two weeks, with the intention to revise them later this month. The objective of the lockdown is to slow the transmission of the more contagious Delta variant of Covid-19, which has been detected in at least five provinces.
Gauteng, where 11 South African casinos are located, is the hardest-hit province, accounting for more than 60% of the new cases in the country.
All travel in and out of the province for leisure purposes is prohibited.
Further restrictions include:
– No social, religious, cultural and political gatherings are allowed, except for funerals of up to 50 people.
– Non-essential establishments must close at 8 pm for employees to meet a 9 pm curfew.
– Restaurants and bottle stores will be prohibited from selling alcohol.
– No sit-down food service.
– Schools and universities must be closed by July 2nd.
Speaking to the nation, the president said:
"We need to take extra precautions. We must all be worried about what we are seeing unfold before our very eyes."
While Ramaphosa said that he, more than anyone, wanted life for South Africans to return to normal as soon as possible, "our priority is to break the chain of transmission by reducing person-to-person contact and thereby help to flatten the curve."
About Playcasino.co.za: 
Playcasino.co.za is the no1 guide for online gambling sites South Africa oriented. If you're looking for a safe, legal, and free online gambling real money casino, check out our free no deposit casino list.
Play Now at one of our Best 5 Casinos