The Gambling Regulators African Forum (GRAF) is a body of representatives of gambling regulators in Africa. Some of its objectives are to provide a forum for members to exchange information and views and discuss gaming policies, to keep gambling free from criminal influences, to protect consumers and maintain fairness in online casino environments, and to promote responsible gambling, among others.
As one of Africa's biggest economies, the gambling market in South Africa is robust, worth around R32.7 billion in 2020. According to data on the NGB website, the South African government received R3.2 billion in gambling taxes and levies during the financial year 2021 – 2022, the same amount received in 2019 – 2020 before the Covid-19 lockdowns. 
South African Provincial Licensing Authorities (PLA) 
South Africa has nine PLAs, one for each of its nine provinces. Each PLA reviews applications for gambling licenses and grants licenses for casinos, betting, gambling, and racing. The PLAs also monitor regulated gambling activities within their jurisdictions and ensure that licensed operators comply with provincial gambling laws and the National Gambling Act of 2004. 
South Africa Online Gambling Regulation Facts 
Regulation serves the purpose of protecting operators, players, and governments. Well-defined gambling laws and regulatory frameworks protect players from gambling-related harm and unfair business practices by operators and boost state revenue through taxes. The regulation also prevents offshore online gambling sites from illegally operating in the regulated market.
All forms of gambling except horse racing were illegal in South Africa before 1996. The National Gambling Act of 1996 legalized gambling and created the National Gambling Board (NGB) to license, regulate, oversee, and coordinate all gambling activities in South Africa. Online casinos are illegal in South Africa, but online betting is a licensed and regulated activity with local bookmakers. 
Penalty for Illegal Online Gambling in South Africa 
According to Section 11 of the National Gambling Act, online gambling is illegal in South Africa. However, online betting is legal, provided you place bets with a bookmaker licensed in South Africa. The penalty for violating the country's gambling law is 5-10 years in prison or a fine of up to ZAR10 million or both.
Comprehensive Guide to Online Gambling Laws in South Africa 
Several South African industry groups, particularly land casinos, object to the legalization of online casinos because they think that online casinos threaten the existence of land-based casinos. The Remote Gambling Bill of 2014 attempted to license and regulate the online casino gaming industry in South Africa but failed. Although online casinos are illegal in South Africa, residents continue to gamble at online casinos licensed in offshore jurisdictions.
Legalities of Online Poker in South Africa

The South African judiciary has clearly stated that online poker is illegal, but this does not stop residents from playing real money poker at online poker rooms licensed in offshore jurisdictions. The country has so far not prosecuted any online poker player. Instead, all 9 provinces of South Africa want to legalize online poker.

Legalities of Online Bingo in South Africa

Residents of Gauteng, Limpopo, Mpumalanga, Eastern Cape, North West, and KwaZulu-Natal love playing bingo. Gauteng has legalized electronic bingo terminals (EBTs), making bingo an exciting game. The other provinces have also amended their laws to permit EBTs. Online bingo is legal through EBTs, although provincial governments strictly regulate their number.

Legalities of Online Sportsbooks in South Africa

Online sports betting is a legal activity in South Africa. The National Gambling Act permits licensed interactive games and online sports betting. The Act lists all permitted betting activities in sections seven through eleven. Betting on sports is legal, provided you do it at a sportsbook with a provincial license.

Legalities of Online Lotteries in South Africa

The National Gambling Act legalized lottery games in South Africa in 1996. However, the law does not include rapidly evolving technologies and does not apply to online lotteries. Although the NGB uses this law to ban online lottery games, it does not stop residents from participating in online lotteries.
New Bill to License Online Gambling in South Africa
In 2022, the Democratic Alliance, the official opposition to South Africa's ruling African National Congress, introduced a bill to license to regulate the country's online gambling industry.
Current gambling laws in South Africa allow operators to offer online gambling services after obtaining a license from a PLA. However, South Africa does not have a proper regulatory framework at the national level, partly because of the failure of the National Gambling Amendment Act of 2008. 
The proposed bill has the same goals as the National Gambling Amendment Act of 2009. It will create a regulatory framework for licensing while permitting PLAs to review and grant online gambling licenses. In addition, it will provide for procedures regarding objections to grant licenses.  Besides introducing restrictions in gambling ad campaigns, it promises to protect vulnerable groups and minors from gambling-related harm. Finally, it will ensure the compliance of licensed operators with the Financial Intelligence Centre Act (FICA) of South Africa. 
Noting that online gambling is currently not a legal activity in South Africa, the Democratic Alliance said that the government is encouraging criminal activities and failing to protect the public by not regulating online gambling.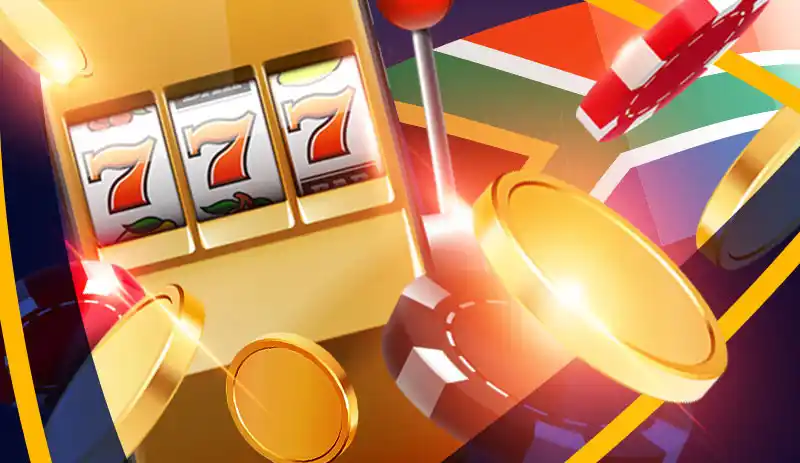 Differences in Online Gambling Laws in Different Countries 
Online gambling laws differ from country to country, and here are some of the differences: 
93 countries are grey jurisdictions that neither authorize nor prohibit online gambling sites.
Online casinos are banned in 39 countries. 
32 countries do not permit companies to offer online gambling services within their jurisdictions, but they allow their residents to gamble at offshore online casinos. 
Online gambling is a licensed and regulated activity in 61 countries. 
Online Gambling Jurisdictions Worldwide
Online casinos go live after getting a license from an online gambling jurisdiction. However, all gambling jurisdictions are not equally respectable. Highly reputed gambling jurisdictions like Malta and Alderney grant licenses to well-known operators worldwide. Some are not strict about their licensing requirements, which makes them less trustworthy. 
Here is a list of the top gambling jurisdictions worldwide: 
Malta
Isle of Man
Curacao
Alderney
Costa Rica
Panama
Antigua & Barbuda
Each jurisdiction has an appointed body that reviews applications for online gambling licenses, grants licenses, and regulates all the operators licensed in that jurisdiction. Since they grant licenses to operators of online gambling sites, they go under the name of licensing authorities. 
Operators seeking online gambling licenses need to satisfy a set of criteria, which vary from one jurisdiction to the other. However, the following requirements are common to all gambling jurisdictions:
Reputed Parent Companies

The online casino gaming industry attracts criminals and money launderers because it involves huge financial transactions. Licensing authorities, therefore, assess parent companies, research ownership, and check the reputation of their senior staff to ensure that the company seeking an online casino license is reputed and financially fit.

Segregated Accounts

Licensing authorities grant licenses only to companies capable of creating a safe and secure banking environment. They also impose strict rules regarding account procedures, the most common of which is the segregation of player funds from operational funds. The laws require operators to maintain player deposits in separate bank accounts so that players can get a refund if the company shuts down the casino.

Fair Games

License applicants must prove that they offer fair games and do not use practices that give them an unfair edge over players. They must partner with independent third-party auditors who regularly test and certify their games and software.

Responsible Gambling Policies

Gambling regulations require online casinos to take responsible gambling seriously. Licensed online casinos must offer player protection tools like limit setting, self-exclusion, and others to help players gamble safely and prevent problem gambling.

Prevention of Underage Gambling

Licensing jurisdictions have laws that require licensees to conduct age verification and account verification procedures to prevent underage gambling. License holders must implement adequate measures to detect accounts of underage players and deactivate them. It equips licensed online casinos to stop underage gambling better than their land-based counterparts.

Dispute Resolution

Operators seeking an online casino gaming license must clearly define their complaints and dispute resolution procedures. Once they start operating, they should be able to receive player complaints and resolve them amicably. Some licensing authorities offer third-party arbitration services to resolve player issues with their licensees.
South African Online Gambling Laws FAQs
How do I complain about an illegal online casino?
Contact the office of the National Gambling Board (NGB) or the gambling board of the province in which you reside. Gauteng, Eastern Cape, Western Cape, Free State, Mpumalanga, North West, Limpopo, Northern Cape, and Kwazulu Natal each have a gambling board.
Has South Africa introduced new bills for online gambling?
The Democratic Alliance has recently introduced a bill with the same goals as the National Gambling Amendment Act of 2008, which was never enforced. The bill covers areas like licensing and regulation of gambling ads
Why do we need online gambling regulation?
Online gambling regulation serves the purpose of creating a safe and secure online casino gaming environment for players and operators. It protects players from gambling-related harm and generates revenue for state coffers.
Are gambling wins taxed in South Africa?
Recreational gamblers do not have to pay taxes on their gambling wins. However, they must declare their winnings as non-taxable income to SARS. Professional gamblers, however, must declare their wins and losses and pay taxes on them.
Is online gambling legal in South Africa?
Online gambling is legal in South Africa provided it is offered by an operator who has received a license from a provincial licensing authority. However, South Africa does not have a regulatory framework for online gambling at the national level.
Is online sports betting legal in South Africa?
Online sports betting is legal in South Africa, provided you place bets at an online sportsbook licensed in South Africa.
Does South Africa have an ombudsman for gambling?
Yes, the provincial gambling authorities and the National Gambling Board (NGB) serve as ombudsmen for gambling in the country.
Get in on the action
Sign up now for the latest bonuses, promotions, and new online casinos.
Have You Found What You're Looking for?
Your feedback is paramount!