The glitz, glamour and sometimes darker side of casino games on the big screen! From the dazzling lights of the roulette table to the dramatic tension of a high-stakes poker game, movies and TV shows have been depicting the allure and excitement of casinos for decades.
Let's face it, who doesn't love a good casino scene? So, if you're ready to roll the dice, here are some of the most entertaining ways casino games have been portrayed in popular culture.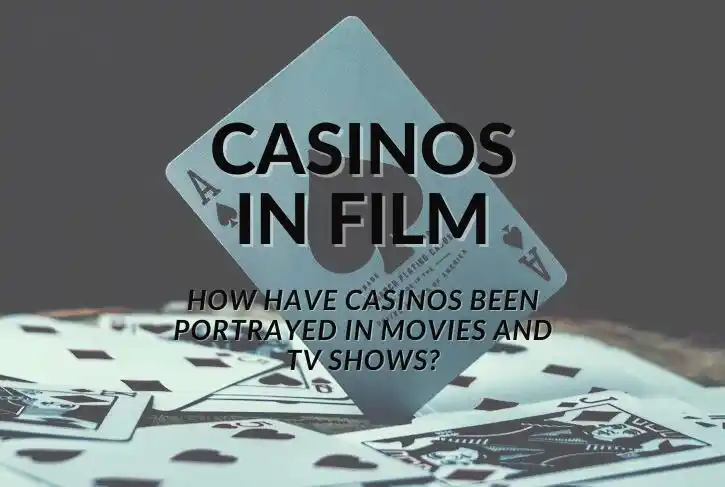 High-stakes Causes Bigger Thrills For Viewers
Hold onto your hats! When it comes to casino games in movies and TV shows, the stakes are often sky-high, and the thrill of the game is palpable. You can feel the tension in the air as the characters bet big and hope for the best, with their fortunes hanging in the balance. 
As viewers, we're on the edge of our seats, eagerly cheering on our favorite characters and hoping they hit that jackpot. The suspense of high-stakes gambling is oftentimes used as a way to create more tension in movies and TV shows. Whether it's a dramatic game of blackjack or a nail-biting round of roulette, the high-stakes nature of casino games is a major draw for audiences around the world.
High-stakes casino films to watch:
Everybody Loves A Good Casino Heist Film
Get ready for a wild ride because casino heists are the ultimate adrenaline-pumping plot twist in movies and TV shows. It's a classic setup - a group of daring characters coming together to hatch an elaborate plan to rob a casino, all while dodging security cameras and guard dogs. The excitement builds as we watch them put their plan into action, carefully and cunningly.

The tension is palpable as we wait for the moment when it all comes to a head - will they get away with it, or will their luck run out? And, of course, we can't forget the thrilling chase scenes and suspenseful moments that keep us on the edge of our seats. When it comes to casino heists, you never know what's going to happen next.
Casino heist movies to watch
The Cautionary Tale of Gambling Addiction in Films
Gambling addiction - it's a theme that's been explored time and time again in movies and TV shows, for good reason. It's a cautionary tale that warns us all about the potential perils of playing with fire. We watch as characters become increasingly addicted to the rush of the game, unable to resist the siren call of the casino. As they bet more and more, we see them losing everything they have - their homes, their savings, and even their families.

It's a heartbreaking descent into madness that leaves us wondering how it could have all gone so wrong. But at the same time, it's a reminder to us all to be careful and to always play responsibly.
Cautionary tales of gambling films to watch
Great casino stories make great casino movies
There you have it, folks - the fascinating world of casinos in films and TV shows! We've seen it all - glamorous portrayal of high-stakes games, to the heart-wrenching descent into addiction and nail-biting drama. 
Whether it's cheering on our favorite characters as they try to beat the house or holding our breath during a tense heist, the casino has provided us with endless hours of entertainment over the years. So the next time you're watching a movie or TV show featuring a casino, grab some popcorn, kick up your feet, and enjoy the ride - because with the casino, anything is possible!
Get in on the action
Sign up now for the latest bonuses, promotions, and new online casinos.
Have You Found What You're Looking for?
Your feedback is paramount!