Inclave Casino Login List
Click on the links below to jump to each Inclave casino:
1. Yebo Casino
Topping our Inclave casino login list is Yebo Casino, one of South Africa's favourite gambling sites. Yebo Casino is among the platforms that have incorporated this innovative login method, bringing convenience and heightened security to Yebo's players. For South African players seeking a hassle-free experience, Yebo Casino offers a blend of engaging games with the ease of Inclave's one-click login. If you're curious about the practicality and safety of this method, Yebo Casino offers an opportunity to experience it firsthand.
R350 Free Chip
+ up to R12,000 Match Bonus
Play Now
2. Punt Casino
Casino stands as a testament to the advancement of online casino security by integrating Inclave. Recognized for its vast collection of games, Punt Casino now pairs this offering with the modern convenience and security of Inclave's login system. South African players, particularly those who value quick access without compromising safety, will find Punt Casino's platform aligned with these needs. If you're exploring Inclave-enabled sites, Punt Casino provides a genuine experience.
Play Now
3. Planet7 Casino
Best For: Game Selection
Use Inclave when you sign up for a real money account at Planet7 Casino. Enjoy more than 220 Realtime Gaming games at a secure site that has been welcoming SA players since 2008. You can bet in rands and collect your Inclave Planet7 winnings in the same way!
$25 Free Chip
+ 200% Welcome Bonus
Play Now
3. 7bit Casino
Boasting Inclave casino signup and 7 000+ games to choose from, 7bit Casino really delivers. Game providers include Amatic, Bgaming, Microgaming, NetEnt, and Playtech and this site has been around since 2014, welcoming South African players and the rand for many years now.
5 BTC Welcome Bonus
+ 15% Daily Cashback
Play Now
4. MyStake Casino
MyStake Casino has been running since 2019 and welcomes the rand and South African players! With live casino, sportsbook, eSports, virtual sports, and digital casino games available, there's something for everyone. This is a great site to add to your Inclave casino login list.
Play Now
What Is Inclave?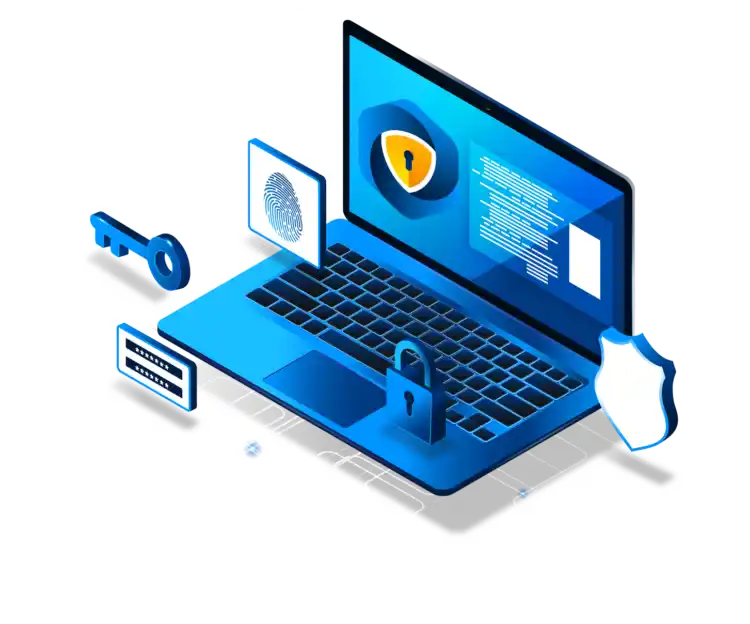 Inclave - meaning "Resembling a series of dovetails; a line of division, such as the border of an ordinary." Or, in simple terms, a dividing line that creates a border - is also an all-in-one identity management solution that makes logging in to top SA online casinos as easy as 1, 2, 3.
By using fingerprint or facial recognition biometrics or a two-click verification system, Inclave casino sign up ensures that your passwords are safe, easy to access, and secure. Plus, the system tracks your activity so you can see who accessed your accounts and from where, and it provides an extra layer of security against attacks and threats too.  
The days of losing your passwords or forgetting your logins are over. Inclave makes the sign in process simple, gives you instant access to your data and keeps everything safe. It's the ultimate electric fence for your online gaming activities.
The experts at PlayCasino decided to delve a bit deeper into this password manager on steroids and see what it has to offer. We think that you'll agree that it's a lekker way to manage your logins and your gaming, both online and on the go.
How Does Inclave Work At Online Casinos? 
Using Inclave at an online casino requires that you have an account with the casino and with Inclave. You'll then add your casino account login to your Inclave casino login list and be able to log in at the casino using your Inclave master password in just a few seconds.
When you land on the Homepage of the Inclave casino you want to play at, you'll click the login button. An Inclave page will open, and you'll enter your Inclave login details. All it takes is these two clicks and you'll be logged in securely to your casino account. You can also opt to use the biometrics feature if you're on a smartphone or tablet with fingerprint or facial recognition functionality.
There's no need to even enter your casino password, Inclave does it all for you once you've entered your master password. This means that any site that incorporates the Inclave casino sign up process is accessible in an instant. Plus, you only have to remember one master password for Inclave, rather than several different ones for various casinos!
Inclave also makes it easy to track your gaming time and to see which devices you accessed your account from. Additionally, the system sends email alerts if it picks up any suspicious activity and you'll get an SMS if unauthorised access is detected.
RTG Casinos vs Inclave Casinos — What's the Difference?
In a nutshell:
RTG (Realtime Gaming) is a casino game developer.

Inclave is a method of accepting new players and storing passwords securely.
RTG casinos are online casinos with games powered by software provided by Realtime Gaming. The casinos that feature this developers' games are often Inclave casinos too, as many of the RTG powered sites have integrated this system. This means that at these sites, you can play Inclave games offered by RTG.
However, you will also find RTG casinos that don't use Inclave. This doesn't make these sites unsecure as RTG has an excellent reputation for security, but it does mean that you cannot add them to your Inclave casino login list.
Should You Use Inclave? Pros and Cons
Let's have a look at the advantages and disadvantages of using Inclave:
Pros
Inclave can help you store complex passwords, making a possible security breach less of a threat.
When you start using Inclave, you'll shave minutes off your sign-ins. This can add up to a lot of saved time over the days, weeks, and months you're online.
Inclave works across multiple devices, so you won't have any trouble switching between your tablet, desktop, and smartphone.
The overall security of your information is enhanced greatly by using Inclave.
You only need to memorise one password for Inclave instead of jotting down the many you need to use each day.
Cons
Only a select few casinos in SA use Inclave.
You may get locked out of your password manager.
How To Create An Inclave Account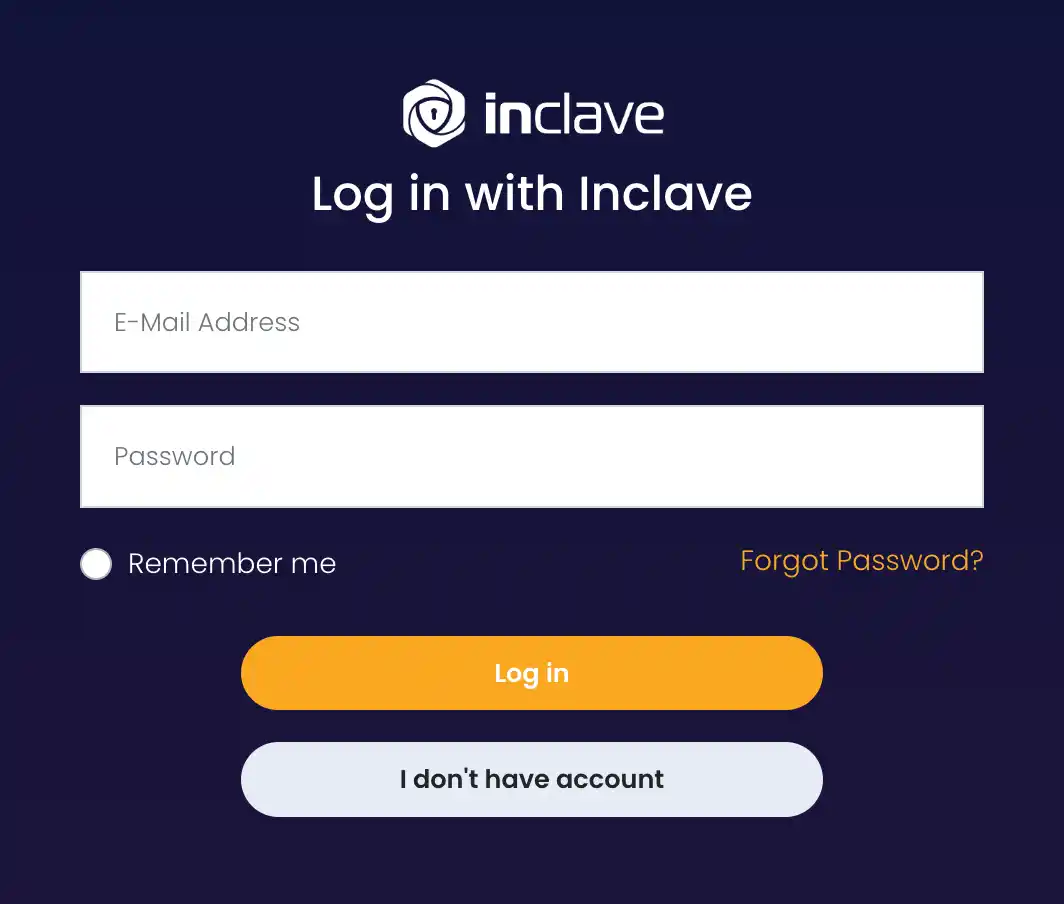 We found that an Inclave casino sign up was super simple. To get started you need to register with Inclave first, so you'll need to be on your computer, laptop or mobile device and have an active Internet connection. Then, follow these steps to get started:
Step 1: Navigate to inclave.com in your web browser.
Step 2: Click on the Registration button on the top left of the page.
Step 3: Fill in the online form with your personal details.
Step 4. Click "Sign Up"
Step 5: After clicking "Sign Up", you'll be redirected to a page where you'll need to verify your email. A six-digit code will be emailed to you, and you'll need to enter it in the verification box.
Step 6: Congrats! You can now customise your settings on the home screen and start storing your passwords and information safely.
Forgot Your Inclave Password? 5 Steps To Take
Forgetting passwords happens to us all. But what do you do if you forget the password to the account that stores your passwords? With Inclave, you can do the following:
Step 1: Navigate to inclave.com in your web browser.
Step 2: Click the Log In button and then on "Forgot Password".
Step 3: Enter your email address and click "Send Password Reset Link" .
Step 4: Check your email for a message from Inclave with a reset link.
Step 5: Click the link and follow the prompts on the page where you can rest your password.
Get in on the action
Sign up now for the latest bonuses, promotions, and new online casinos.
Have You Found What You're Looking for?
Your feedback is paramount!