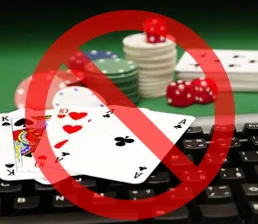 The South African Department of Trade and Industry is discussing the ban of all forms of Online Gambling, according to a report in bdlive.co.za The article stated that the government seeks to prohibit all forms of gambling over the internet as well as other forms of gambling such as dog racing. A proposal has been made and will be discussed by the National Gambling Policy Council.
The council, which gathers national and provincial authorities to discuss gambling in South Africa, will also examine limits to electronic bingo terminals across the country. The council will then draft a policy, based on discussions, and will submit this draft to the government cabinet for approval. The next step is to have the public comment on the draft before further steps may be implemented.
<!--more-->
The deputy director general of the Department of Trade and Industry Zodwa Ntuli, as well as the chief director MacDonald Netshitenzhe, spoke about the need to ban online gambling, saying that in some jurisdictions in the world, this form of entertainment was outlawed altogether.
The directors are also seeking to limit gambling in South Africa to the current status quo and not allow any other forms. On the drawing board are plans to ban gambling activities in shopping malls, as well as a framework to regulate horse racing in the country.
Not everyone is in favor of the new proposal, with the Democratic Alliance noting that it was a "very, very bad decision". Spokesman for the party's trade and industry arm, Geordin Hill Lewis said: "I fiercely disagree with that view. It is completely shortsighted to say that it is better for South Africans not to be allowed to gamble online when there is patently significant demand in the country to do that. It is for government to facilitate that in the safest way possible."
In order to implement a total ban on internet gambling, the DA said that it would involve huge resources that the country did not have.
The council also wants to create a more unified policy on gambling in South Africa and iron out differences between national and provincial governments in this area. For example, some provinces have allowed the operation of electronic bingo terminals, even though the national government does not allow them.
The Trade and Industry Minister Rob Davies has since imposed a moratorium on the issuing of electronic bingo terminal licenses.
About Playcasino.co.za: 
Playcasino.co.za is the no1 online gambling guide for the best no deposit free spins casino South Africa has to offer. 
If you're looking for the best casino games South Africa-based players love, check out our selected online casino free spins no deposit needed.