When the HTML5 gaming platform was first used, it was used in order to offer mobile gaming to those who used iPhones and iPads. The HTML5 software is compatible with Apple iOS devices, and is used in much the same way that Flash is used for PCs and other mobile devices. Before the HTML5 platform was used for gaming sites, it was difficult for those who used Apple devices to find compatible mobile casinos. There has, however, been a shift away from using Flash for non-Apple devices, and the move towards the use of the HTML5 platform for mobile casinos in order to have one software choice that can be used across many mobile gaming platforms,
For the best HTML5 casinos for South African players, see the table below.
🔔 Advertising Disclosure: playcasino.co.za contains affiliate links to partner sites. By clicking these links and making a deposit PlayCasino may earn a commission. This does not impact bonuses or result in extra charges for players. Our reviews and recommendations remain impartial.
Play mobile casino games from any mobile phone. Get 50 free spins to start!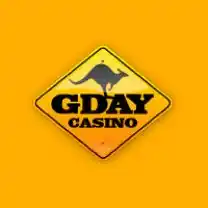 Html5 Enhances Mobile Offerings
Until HTML5 became more popular, each mobile device needed its own special app or software for players. Not all casinos offered apps for all the different devices, or were somewhat slot in getting around to all of them. Since the HTML5 format is compatible with a large number of mobile devices, it has allowed casino operators to offer mobile gaming to a far broader range of players at one time. This means that players who use the Apple iPhones or iPads, along with those who use Android powered phones, or Windows phones, can all use the same software to play mobile casino games.
In addition to offering games to a larger audience at the same time, the HTML5 platform came with improved graphics and animations, improving the quality of the games that are created, which has also enhanced the player experience. In addition to this, the HTML5 software has given software providers more scope to offer a larger range of games, which means that mobile offerings can be larger than before.
Touchscreen Technology Offers a Smooth Gaming Experience
With a combination of HTML5 software and the touchscreen technology found on smartphones, the ease of use when using this software is unequalled. Being able to simply touch the screen, or swipe across the screen, players are easily able to navigate the gaming software site, and can change game settings or move across to other games very quickly and easily.
Html5 Being Used by More and More Casinos
Forward thinking software providers have realised that using HTML5 software is a far better choice, and it has begun to replace both Flash and Java, although these are still used by a number of operators. Games that can be played via HTML5 are exciting and filled with great features. The games are able to retain the quality that can be found in online casinos. Players can enjoy a large range of slots, a number of video poker games, and other popular casino games such as blackjack, roulette, and other card and table games.
While mobile casino games for those who used iPads and iPhones were few and far between, this has changed with the use of HTML5 software. Those who use Apple devices are likely to switch to an online casino that offers HTML5 casinos.
Get in on the action
Sign up now for the latest bonuses, promotions, and new online casinos.
Have You Found What You're Looking for?
Your feedback is paramount!