There are a number of ways to access mobile casino games, one of which is WAP. WAP casinos allow players to play mobile casino games even when they cannot access a smartphone or tablet device. Players with mobile phones with WAP installed need a good Internet connection to play casino games. The table below shows the best WAP casinos for South African players.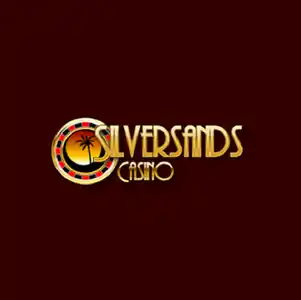 R400 Free No Deposit Bonus
+ 200% Signup & 100% Cash Back Bonuses
Play Now
What Is Wap?
Wireless Access Protocol, more commonly known as WAP, is a technology that allows cell phones to access data via wireless networks. Most mobile phones that have an Internet connection have WAP browsers. The WAP technology has been used for some time by cell phone users before smartphones became popular. Players with WAP-enabled cell phones could play games by accessing the data needed using wireless networks.
What Is Wap Used For?
WAP connections can be used to check email, browse the Internet, check and update social media accounts, such as Facebook, and can be used to play games. It should be noted that the browser is somewhat limited, and the sites that are visited will be accessed in a more limited way than when using smartphones or computers. However, those who do not have smartphones can use their WAP connections in order to access the Internet.
Those who have WAP-enabled phones and have online casino accounts can log into their accounts, and download some mobile casino games to their handheld mobile devices.
Playing Casino Games when Using a Wap Connection
Those who have WAP connections can download applications that are specifically designed for use with WAP devices. While it is possible to find many casino games that are compatible with WAP, it is easier to find games that have more simple or straightforward rules. Games such as blackjack, video poker, and some slots are the most commonly found WAP games, although it is possible to find other games such as baccarat, craps and even roulette, even though they are hard to find. The reason for this is that the mobile device being used will work best for those games that can be made fully functional but do not require a large amount of memory or a large application. The games that are available can be played both for fun or for real money play.
How to Find a Wap Casino
While regular mobile casinos using smartphones and tablets may be becoming more and more popular, players who have phones that have WAP connections, even though they do not have smartphones, will still find a number of WAP casinos available. Some of the most popular and trusted names in the online and mobile casino world offer WAP casinos.
In order to help South African players find the best WAP casinos that cater to the SA market, simply check out the casinos that are shown in the table above. We have done the research for you and have found the best WAP casinos for SA players. As with other online and mobile casino offerings, WAP casinos also offer bonuses, loyalty rewards, and more.
Get in on the action
Sign up now for the latest bonuses, promotions, and new online casinos.
Have You Found What You're Looking for?
Your feedback is paramount!