The Game Overview: A Golden Chinese Temple full of Good Fortune
Aesthetically, Play'n Go has hit the nail on the head: vivid, clear, and exceptionally eye-catching visuals all over. The individual components may not sound pleasing, but together, they make for a great oriental theme. The setting is a golden temple full of wealth, with enigmatic pillars on either side of the reel set, heaps of golden coins in the backdrop, and various Chinese symbols such as Feng Shui, Chinese Lucky Coins, and a lucky laughing baby. The soundtrack is unmistakably oriental, but it's not easy to listen to for prolonged periods of time. Fortunately, the mute button is only a click away. 
How to Play Temple of Wealth Slot?
You may play Temple of Wealth in just a few simple steps by following these instructions:
Set your bet value between 0.10 - 100 coins. Configure the auto-play if you don't want to hit spin manually each round
If you wish to activate the turbo spin feature, click the thunderbolt icon in the bottom-right corner of the screen. The tempo is increased when you do this.
To view the pay table and the bonuses after the game has loaded, click on the "i" button.
Press the spin button to get the reels rolling and hope for a winning combination. 
Slot Features That Make This Game Special
Temple of Wealth is not known for having many bonus features, but a couple is worth it. Here's a look at the special slot features:
Free Spins/ Mystery Symbol: When three or more of the Yin Yang symbols appear, the Free Spins bonus is activated. 3, 4, or 5 will, accordingly, pay 5, 10, or 50 times the investment. You must select one of the six alternatives before the bonus spins start. Each choice is available for a certain number of free spins and additional mystery symbols on the reels. Fewer mystery symbols appear as you request more free spins. You will use fewer free spins if there are more Mystery symbols. You have to make the decision. The Mystery option, which can grant 20 free spins with 48 symbols, is available if you want.
Only during the free spins do mystery symbols emerge on each reel. Mystery symbols adhere to the reels and stretch out one way, either up or down, when they occur. Before vanishing, they will gradually cover the entire reel. After each free spin, the same randomly selected symbol will be shown. This may result in a screen covered in symbols.
Progressive Jackpots: Temple of Wealth contains a jackpot feature, just as the other Wealth Jackpot slots from Play'n GO. A Gold Reel can randomly appear on up to 5 reels in the base game. You will play the feature if a wild symbol appears on a Gold Reel. You will take home one of the four progressive jackpots. By selecting coins on the screen, you can disclose symbols. Three matching symbols will result in the relevant jackpot being won. The mini jackpot is worth 10 coins, the minor jackpot is worth 25 coins, the major jackpot is worth 500 coins, and the grand jackpot is worth 5000 coins. 
Temple of Wealth Mobile
On mobile, the game only takes up the upper portion of the screen (when your smartphone is in portrait orientation), and the spin button is enlarged so that you cannot mistakenly hit anything else when trying to hit the spin. The rest of the controls, such as the bet value, autoplay, and settings, are condensed into a hamburger menu that can be pulled up by tapping the hamburger menu icon on the bottom right corner of the game window. There's even a 'left-hand mode' option for left-handed smartphone players.
Pros & Cons
Pros
Six different free spin options
Mystery symbols
4 progressive jackpots
Oriental theming is very exciting
Easy to play even for beginners
Cons
Background music can get cloying after a while
Nothing truly unique about the slot
Our Temple of Wealth Slot Machine Verdict
Don't get us wrong, Temple of Wealth is a solid all-around slot. However, it's not for everyone. If you like oriental-themed games and if you like progressive jackpots in particular, then this game is going to be your cup of tea. However, if you're looking for authentic slots with very unique themes and breakthrough features, then Temple of Wealth isn't going to fit the bill. But then again, it's got a great potential to payout big with 4 progressive jackpots, and that can get exciting as long as the game is muted.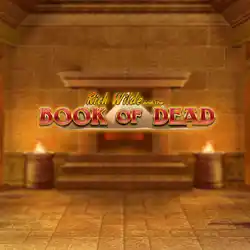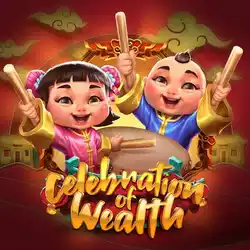 FAQs
What is the Temple of Wealth max win?
The max win is 50,000 times your stake, but there are 4 different progressive jackpots, and only the grand jackpot is worth this much.
Is there a Temple of Wealth free play slot?
Yes, you can easily play Temple of Wealth in demo mode or free play mode at most online casinos that feature games from Play'n GO. Just hover over the game thumbnail and then choose to play in practice or demo mode. This way, you will not have to place any money on the line.
Are there any Temple of Wealth free spins?
Yes, there are up to 6 different free spin packages that you may receive. Depending on how many mystery symbols land up on the reels, you can get 20, 15, 12, 10, 8 or some other random number of free spins.
How does the Temple of Wealth slot work?
Temple of Wealth is a 5-reel slot with high volatility. You can adjust your bet from 0.10 coins to 100 coins for each spin and then hit the spin button. You will win money on that round if you land a winning combination. In addition, there are some special features and bonus rounds as well. There are even 4 progressive jackpots to try and chase.
How do I win at the Temple of Wealth slot?
Temple of Wealth is a luck-based slot game, and there is no guaranteed way for you to win. To win, you must land at least 3 or more matching symbols on the reels. The God of Wealth is the highest-paying symbol of them all.
Does the Temple of Wealth slot have any other bonus features?
Temple of Wealth offers these special features – mystery symbols, free spins, and 4 different progressive jackpots.
Is the Temple of Wealth slot similar to any other games?
You can draw parallels to other Play'n GO games, such as Celebration of Wealth and Beast of Wealth. These are all Play'n GO's progressive jackpot slots and have some common features.
Can I download the Temple of Wealth slot to play it?
Temple of Wealth is an instant-play online slot. You can play directly on the casino website, and there is no need to download an app. This applies to both PC and mobile.
When was the Temple of Wealth slot released?
Temple of Wealth was released in September 2020.
Get in on the action
Sign up now for the latest bonuses, promotions, and new online casinos.
Have You Found What You're Looking for?
Your feedback is paramount!