Get ready for your head to spin because we're going back in time to learn more about the fascinating past of slot machines. These little spinning wonders have come a long way since their invention in the late 19th century, evolving into a beloved form of entertainment and gambling around the world. With the rise of online gambling, slot machines have taken the digital world by storm.
Let's examine how slot machines have changed from their basic design to the modern online gaming business. Everyone get ready with their quarters (or R5 coins) because we're about to spin some slot machine history facts.
Early Days of Slot Machines
Let's talk about Charles Fey, the mastermind behind the very first mechanical slot machine - the Liberty Bell. This slot machine was created in San Francisco, California, during the late 1800s and featured three rotating reels with symbols such as horseshoes, diamonds, spades, hearts, and of course, the iconic Liberty Bell. 
It didn't take long for the Liberty Bell to become a sensation in bars and saloons across the country, prompting other inventors to put their own spin on the slot machine. Unfortunately, the love affair with gambling was short-lived, and many jurisdictions banned the use of slot machines in the early 1900s.
The Evolution of Slot Machines
In the swinging sixties, Bally Manufacturing revolutionized the game with their electromechanical slot machine. This nifty piece of technology replaced the cogs and gears of old with flashy electronic components, allowing for even more exciting gameplay and bigger payouts. The party didn't stop there! The seventies saw the release of the first video slot machine, featuring a futuristic video screen in place of those dusty old reels. With more chances to win and even more exciting bonus features, video slots quickly became a hit with players around the world.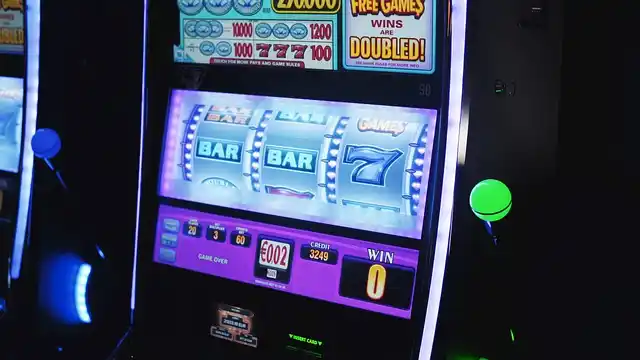 Nowadays, you can find an endless variety of slot machines at casinos everywhere, from the classic three-reel machines to the most advanced multi-line video slots with every feature under the sun.
Slot Machines Go Online
With the emergence of internet gaming, slot machines have now made their transition to the online world. And with this shift comes a slew of benefits for players, including the convenience of playing from the comfort of their own homes, access to a wider selection of games, and the freedom to play at any time. Online slot machines also offer better payout percentages than traditional ones, thanks to the reduced overhead expenses for casinos.
It's no surprise that online slots have revolutionized the gaming industry, making it easier than ever for new players to access these games. The best online casino companies have also benefited from the rise of online gambling, having expanded their market share with online slots. And as mobile gaming continues to gain popularity, online slot machines are now accessible to players on-the-go, wherever and whenever they want to play.
A Brief History Of Slot Machines Concluded
The history of slot machines is like a rollercoaster ride of innovation and excitement! From simple mechanical devices with just a few symbols to complex video slots with all sorts of fancy features, the history of slot machines is truly captivating. And now that they're online, slot games are more accessible than ever before. Who knows what the future holds for these beloved games? One thing's for sure, it's going to be a wild ride!
Check out the video below for a more in depth look at Charles Fey and the invention of the slot machine.
Get in on the action
Sign up now for the latest bonuses, promotions, and new online casinos.
Have You Found What You're Looking for?
Your feedback is paramount!