South Africa's thrilling journey to defend their Rugby World Cup crown is still alive, and kicking, after an adrenaline-pumping triumph over England on a Saturday night showdown.
Up next for the Springboks is a colossal clash against fellow three-time champions, New Zealand, at the illustrious Stade de France this coming Saturday.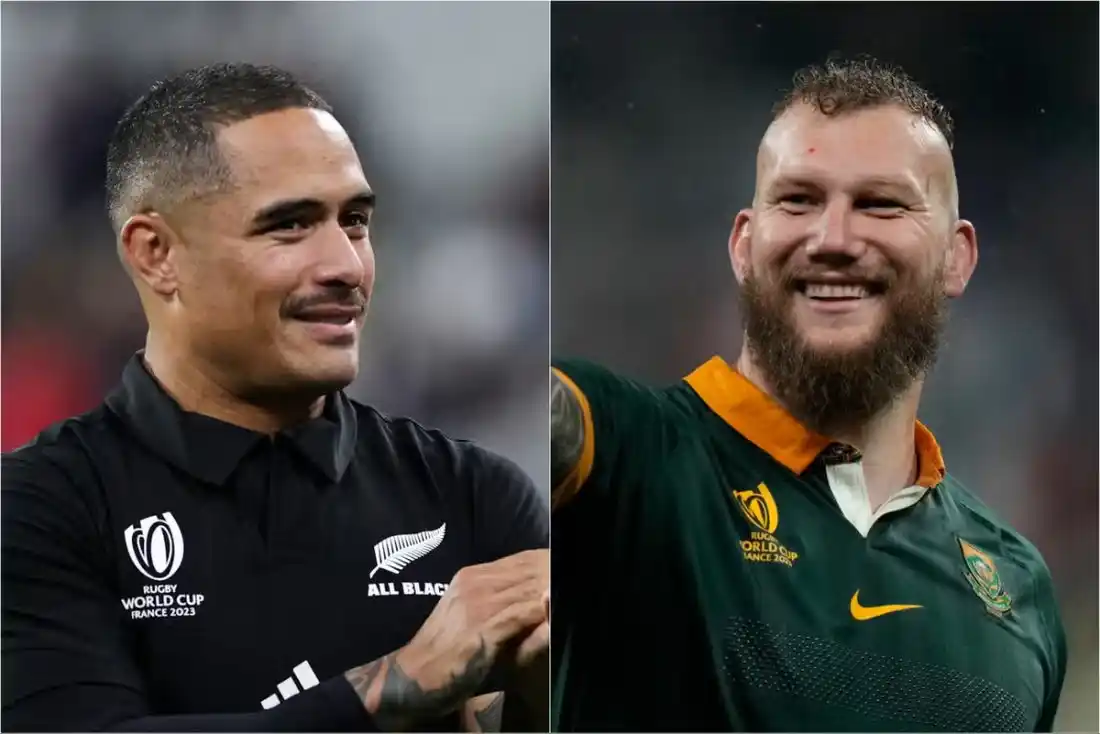 When is the South Africa vs. New Zealand Final? 
Where: Stade de France

When: Saturday, October 28 - 9:00 pm local time

Odds: New Zealand (1.85) vs. South Africa (2.05)
Betting on New Zealand
Nothing seems to be able to slow down the unstoppable All Blacks right now. They've chalked up an impressive five consecutive wins after a bumpy start against France in their opening game. Their latest conquest was against Argentina in the semi-finals, where New Zealand showcased their sheer dominance, securing a resounding 44-6 win.
In the semis, Will Jordan was the standout performer, scoring a jaw-dropping hat trick against the Pumas, as reported by the BBC. The All Blacks blazed into the match, with Jordie Barrett, Shannon Frizell, and Jordan each dotting down a try in the first half, propelling them to a 20-6 lead at halftime. The second half saw no mercy, with New Zealand outscoring Argentina 24-0, earning them a historic fifth World Cup final appearance.
But the real test awaits as they gear up to face the reigning champions, South Africa, in the final showdown to try and lift the Webb Ellis Cup.
Betting on South Africa
The Springboks' pursuit of securing back-to-back Rugby World Cup titles remains firmly on track, having narrowly squeezed past England 16-15 in a breathtaking semi-final clash this past Saturday.
In the final, South Africa aims to etch their name in history as only the second team ever to achieve consecutive Rugby World Cup victories. The All Blacks were the last to accomplish this feat, seizing the championship in 2011 and 2015.
South Africa vs New Zealand Rugby World Cup Final Prediction
South Africa triumphs over New Zealand to clinch their fourth Rugby World Cup title.
Who Has The Most Rugby World Cup Titles
South Africa and New Zealand share the top spot, each boasting three impressive championship titles. This fact makes the coming weekend's clash even more interesting as no matter who wins, one of the teams will be the first side to lift the Rugby World Cup for the fourth time.
The All Blacks seized victory in 1987, 2011, and 2015, while the Springboks proudly claimed the crown in 1995, 2007, and 2019.
Get in on the action
Sign up now for the latest bonuses, promotions, and new online casinos.
Have You Found What You're Looking for?
Your feedback is paramount!